For patients suffering from teeth loss, severely degraded dentition on the lower and/or upper jaw, or complete edentulism, redoing their teeth is an absolute necessity. A complete dental prosthetic solution will restore the pleasure of a full smile, allow unrestricted chewing, and put a stop to the risk of facial bone degradation and general health.
A solution often recommended by dental surgeons, particularly for patients with limited bone mass, is to fit a prosthesis fixed on titanium dental implants in the jawbone, with an artificial dentition anchored on a full ceramic prosthetic arch. These fixed dental prostheses, supporting 10 to 14 artificial teeth per jaw, are called "All On" and are available as All-On 4, All-On 6 or All-On 8, depending on the number of dental implants used. The system offers a much longer-lasting, more comfortable and easier-to-maintain solution than conventional dentures, as well as optimum chewing comfort and natural aesthetics. Depending on his or her diagnosis and the patient's preferences and budget, the dental surgeon will recommend the most suitable All-On treatment.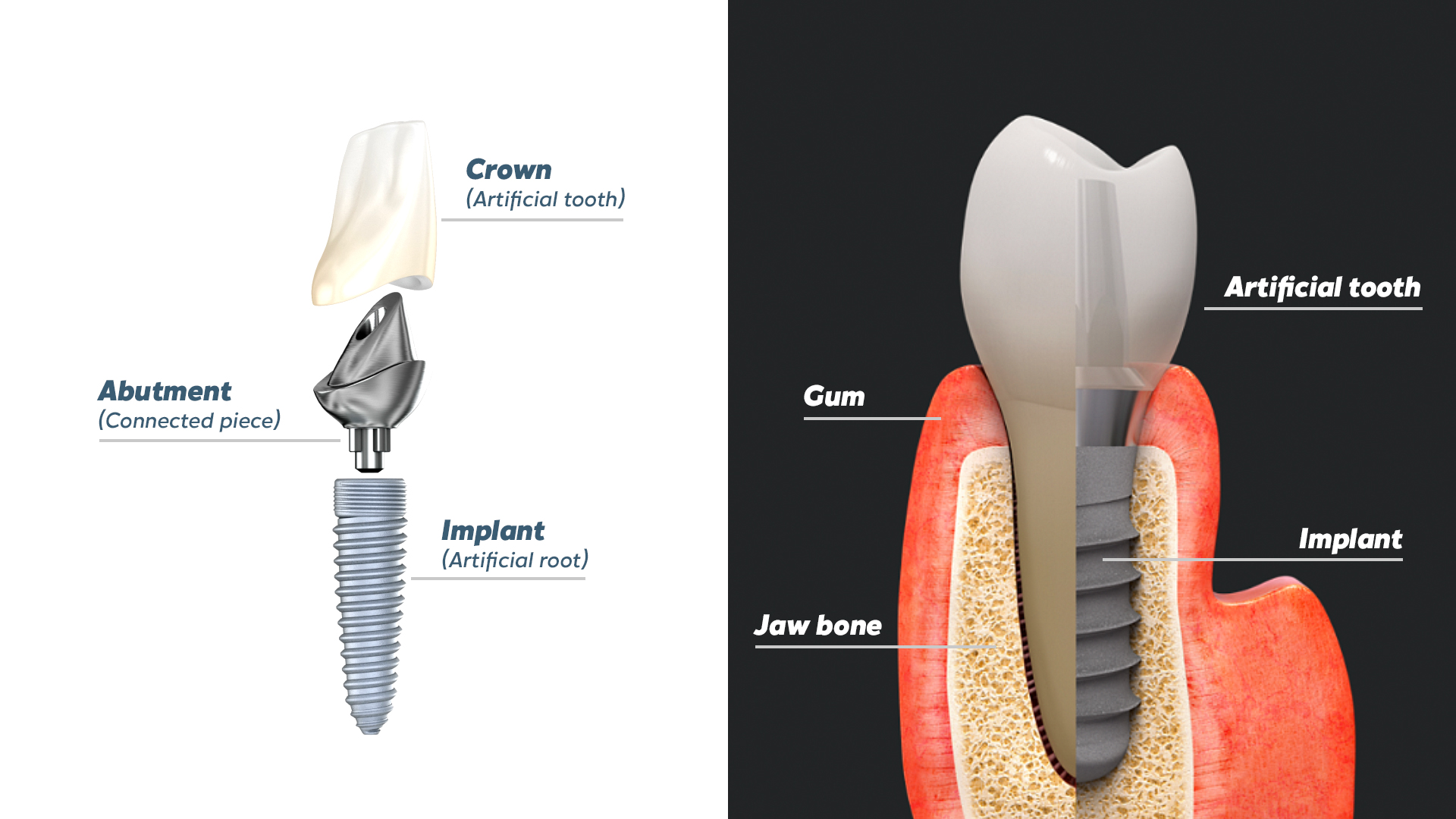 What is All-On 4 treatment?
All-On 4 treatment is a permanent dental prosthesis that replaces an entire row of teeth at the top or bottom of the jaw. It consists of a bridge supported by a complete prosthetic arch which is attached to 4 implants surgically implanted in the patient's jawbone. At the top, two implants are placed in the front part of the jawbone, and two others are implanted at the bottom at an angle to avoid the sinus cavities. In the mandible, the two posterior implants are placed at an angle to avoid the inferior alveolar canal. The prosthetic arch, consisting of resin false gums and ceramic or porcelain teeth, completes the system.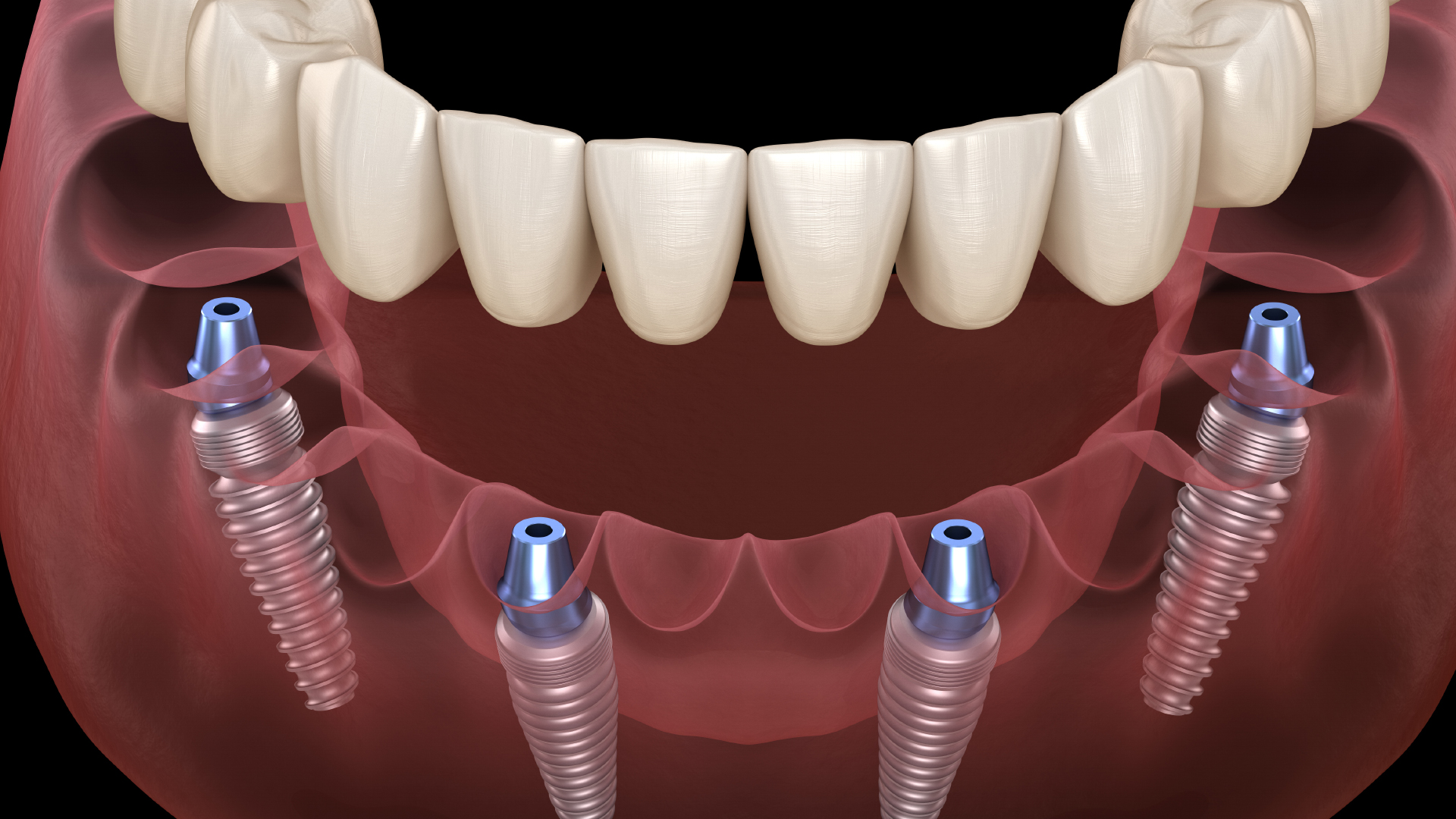 Who is the All-On 4 system suitable for?
This fixed denture is suitable for patients who are partially or completely edentulous, or with advanced deterioration of many teeth, and whose bone mass is not sufficient to consider conventional vertically oriented implants. At the same time, it can correct the alignment of teeth (occlusal defects), restoring more harmonious proportions to the lower face.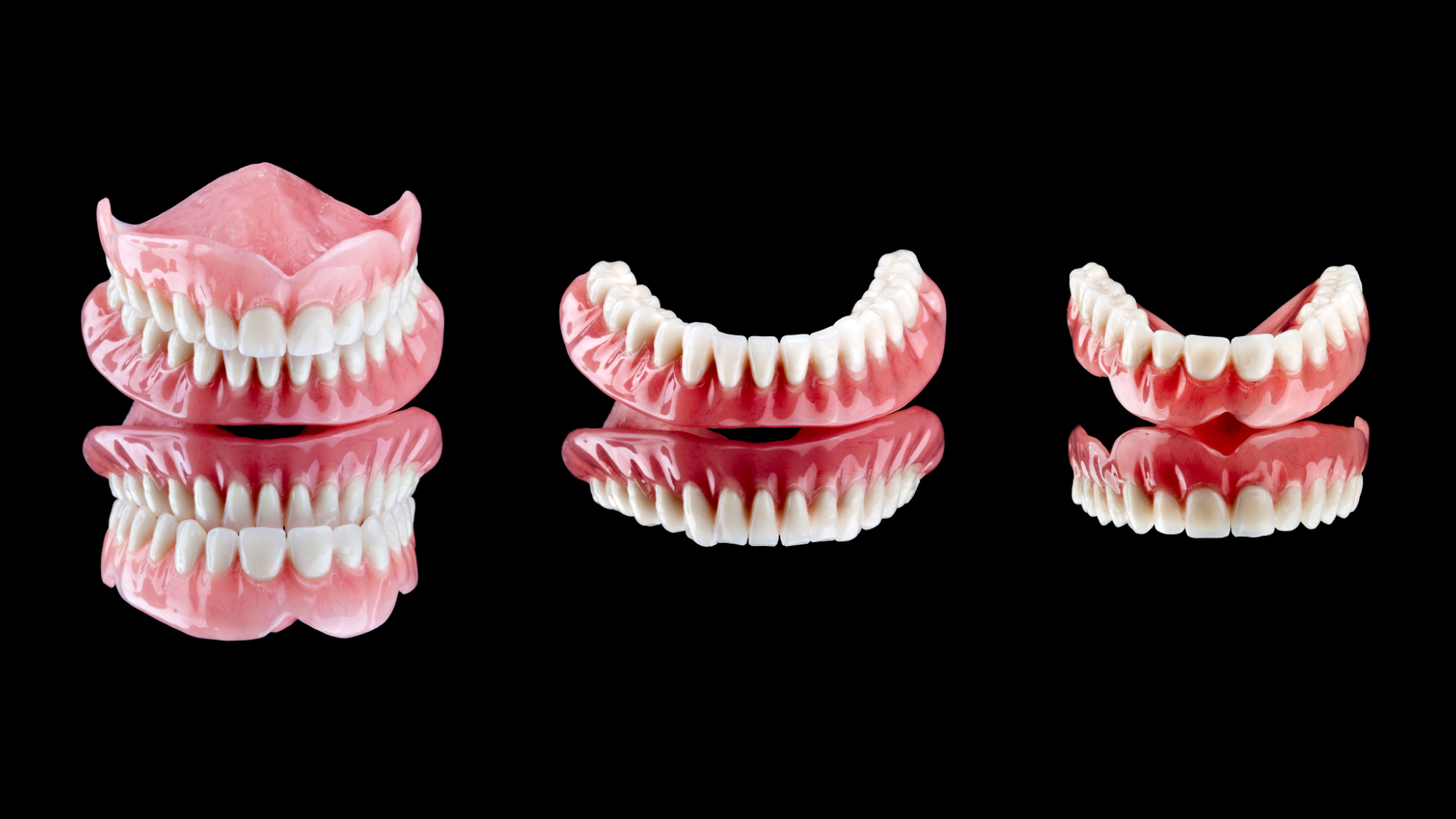 How do All-on-4 dentures work?
Unlike dentures, All-On 4 fixed dentures don't use adhesives, don't move, don't need to be removed for cleaning, and don't degrade over time. It's a "soft" implantology solution, limiting the number of implants placed per jaw. At the same time, it prevents the progressive deterioration of the jawbone that occurs when natural or artificial tooth roots are absent. As well as providing a natural aesthetic appearance, allowing the patient to regain a genuine smile, ALL-on-6 dental implants also enable efficient, long-lasting chewing. Finally, if the patient has a gum problem, this can be resolved before the operation by choosing a gummy smile treatment.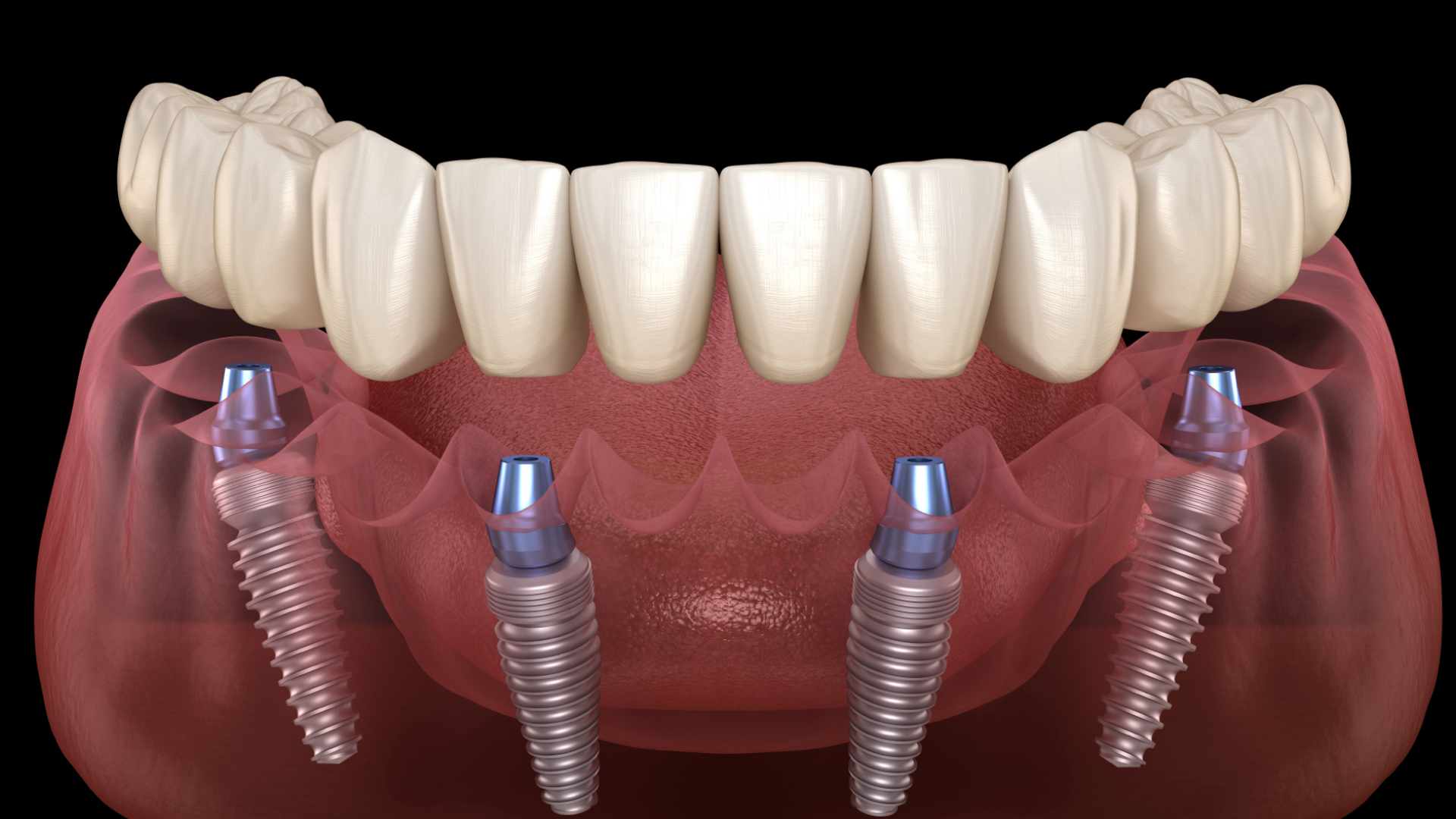 Pros & Cons about All-on-4 dental implants
Pros
Unlike dentures, All-On treatment is fixed. It's far more comfortable, durable and aesthetically pleasing than a removable denture.
The All-On 4 system is suitable for patients with low bone mass, without the need for bone grafting.
The dental prosthesis is fixed in the bone, preventing bone degradation in the absence of a natural or artificial tooth root.
An All-On 4 implant-supported bridge can last over 20 years, provided you maintain impeccable dental hygiene, refrain from smoking and undergo a check-up and scaling once a year at your dentist's.
The All-on 4 implant solution offers a faster, less restrictive recovery, as the number of implants is limited.
The creation of a bridge surmounted by a false gum does not require pre-implant surgery like Sinus Lift.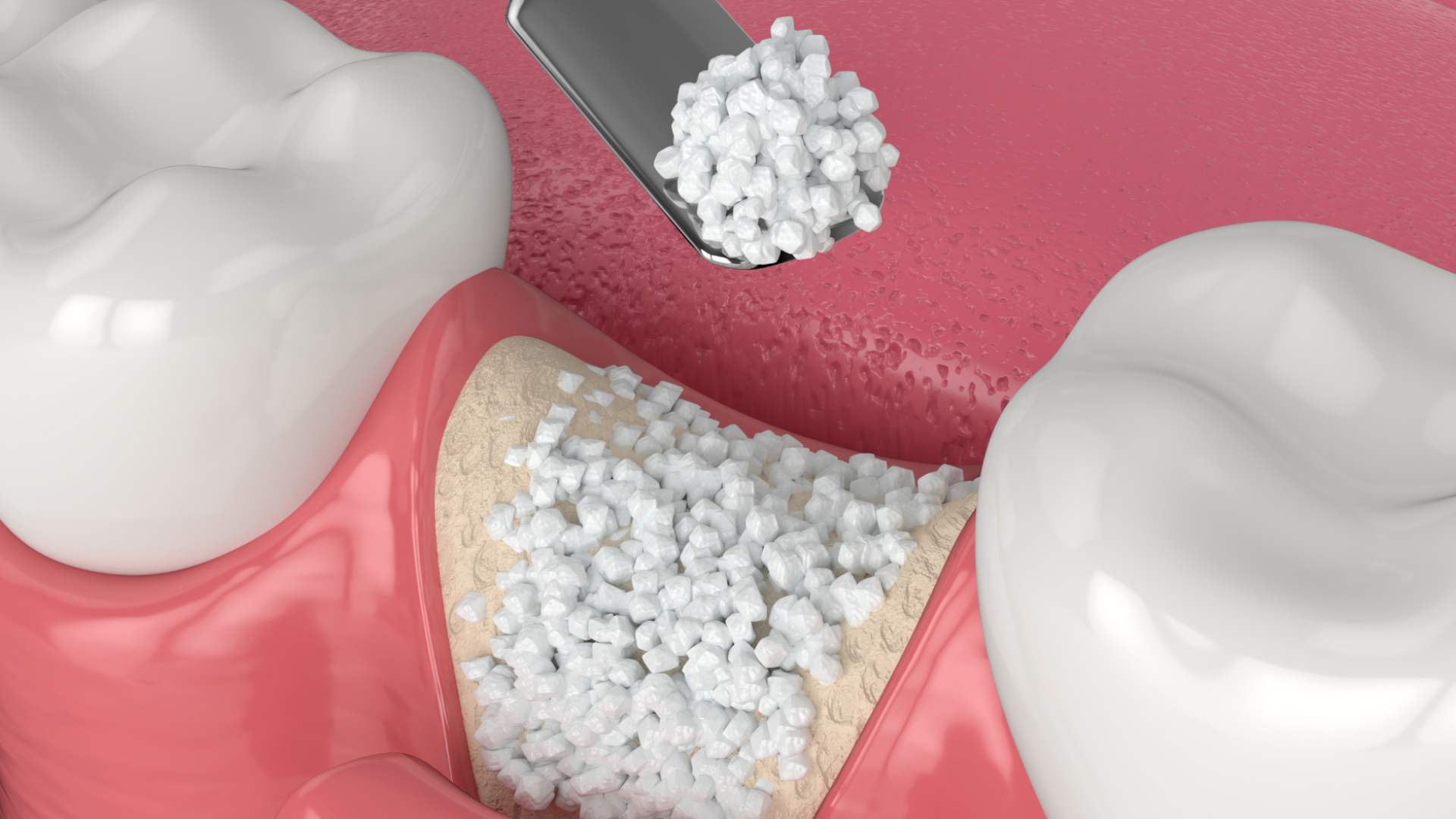 Cons
Lesser quality, durability and strength than the All-On 6, whose price difference is not so great when you choose to have the operation performed in Turkey, with Body Expert.
Healing time compared with removable dentures: you need to wait between three and six months after the implants are fitted before you can resume a completely normal diet.
Price and NHS refund rate: not only is implantology more expensive than removable dentures, it is also much less covered by Social Security, as removable prostheses can, in many cases, be reimbursed at 100% by Assurance Maladie and Mutuelles. All the more reason to choose medical tourism for dental implantology.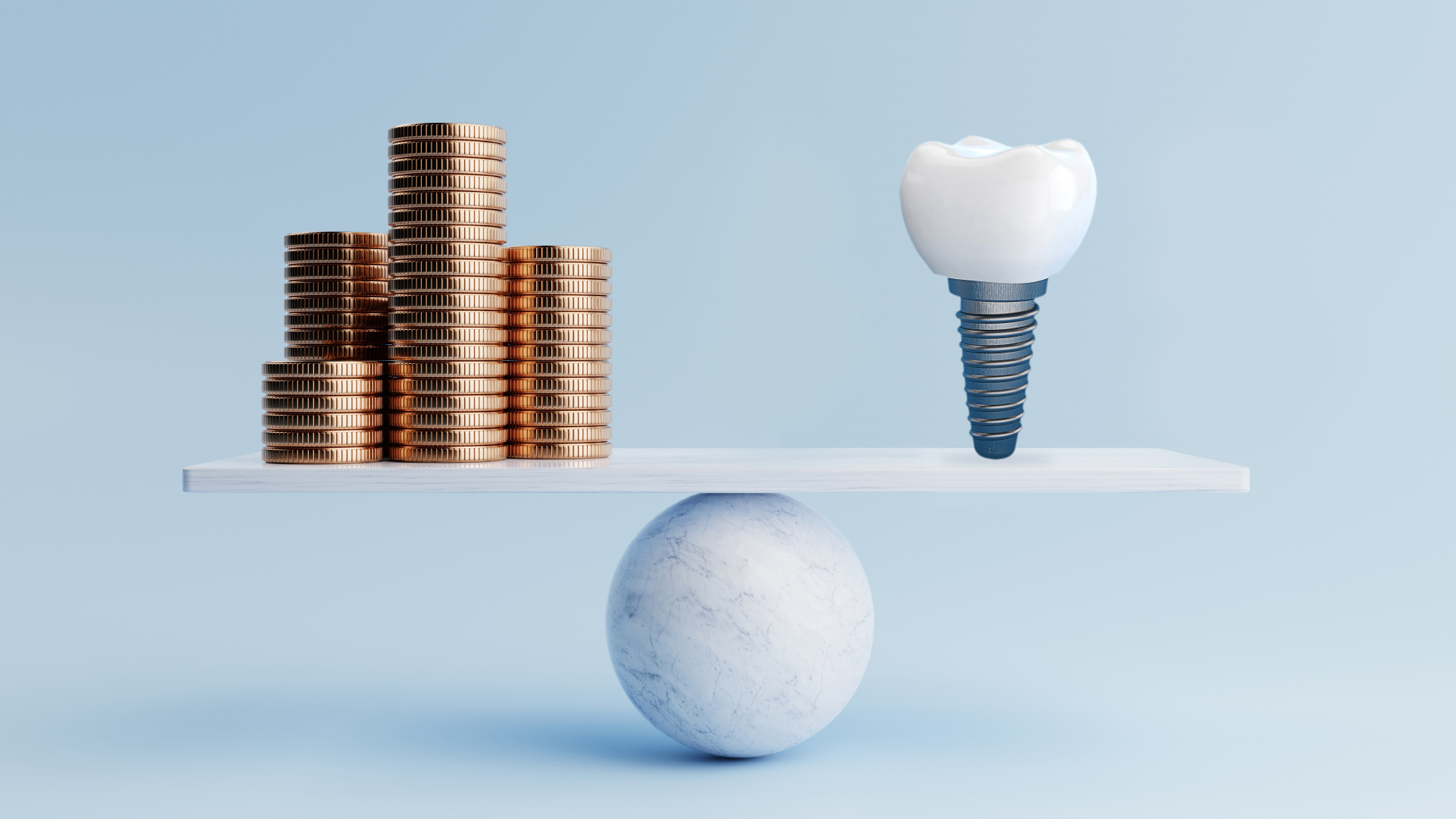 Stages of All-on-4 implant treatment
The All-On 4 fixed dental prosthesis can be fitted in two sessions spaced 2 to 6 months apart, to allow optimal bone integration of the implants and healing of the gums. During this time, the patient will wear a suitable temporary prosthesis.
During the second appointment, the dentist will insert the prosthetic arch into the implants, topped by the false teeth, the shade of which will have been previously chosen in consultation with the patient. This second session lasts less than an hour.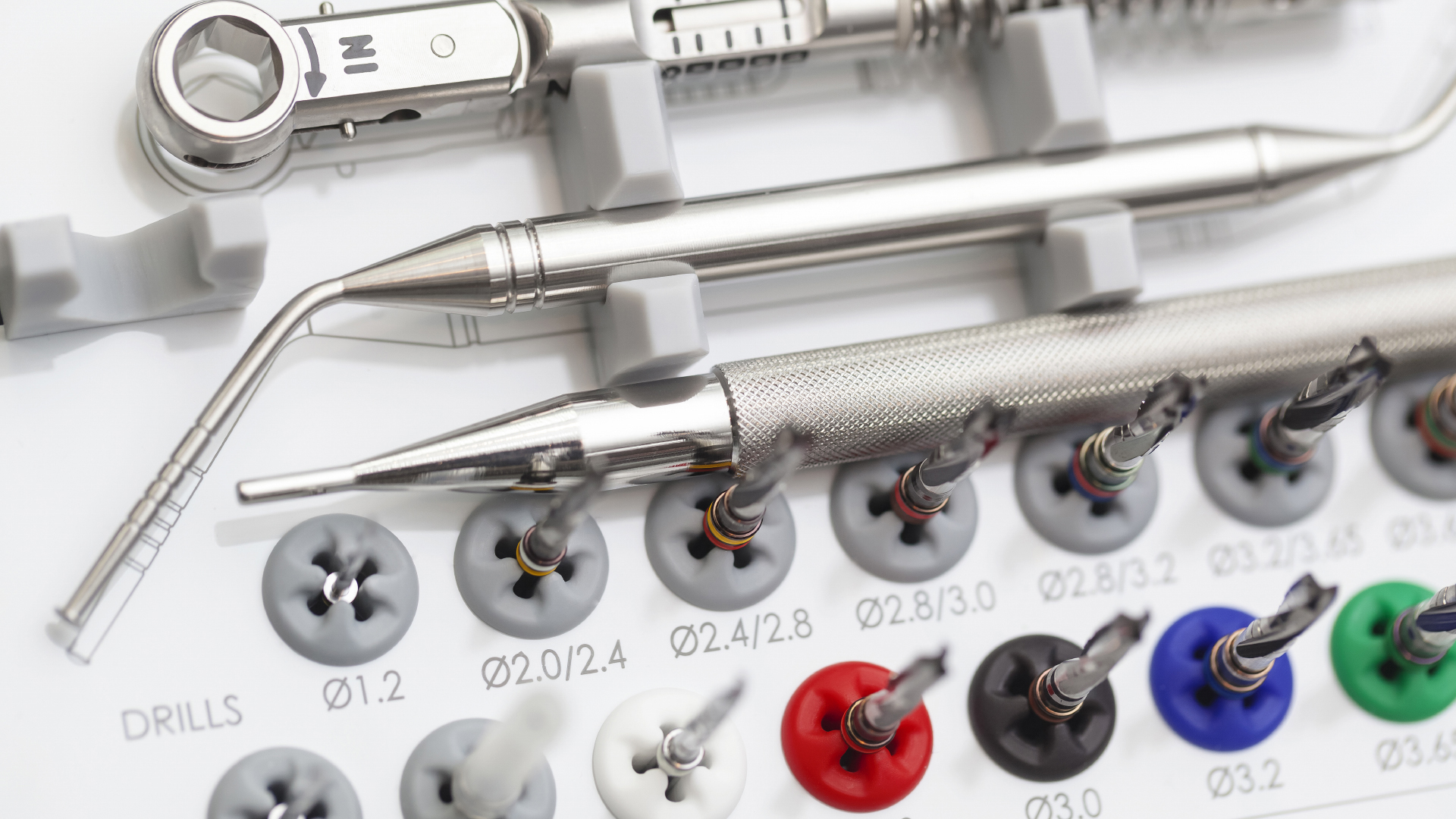 1- Placing the four implants
The first step in fitting an All-On 4 is to prepare the placement of the six dental implants, with a surface treatment (sandblasting and acid etching) to aid osseointegration. An X-ray is taken to determine the state of the bone, and using digital surgical guidance, the implantologist selects six different anchorage points, strategically placed to ensure the best possible strength and stability of the prosthetic arch, avoiding the maxillary nerves. He will then incise the gums, drill into the bone and insert the titanium implants, which will be covered by a recovery cap, helping the screws to integrate into their bony and gingival environment. The first session, devoted to implant placement, can last from 1 to 3 hours, with each implant requiring 15 to 30 minutes of surgery. In 80% of cases, the operation is performed under local anesthetic. However, depending on the patient's sensitivity and comfort, the dental surgeon may use moderate sedation or general anesthesia. In this case, a 1-night stay at the dental clinic may be necessary. Most patients are able to return to their normal routine the day after the initial operation.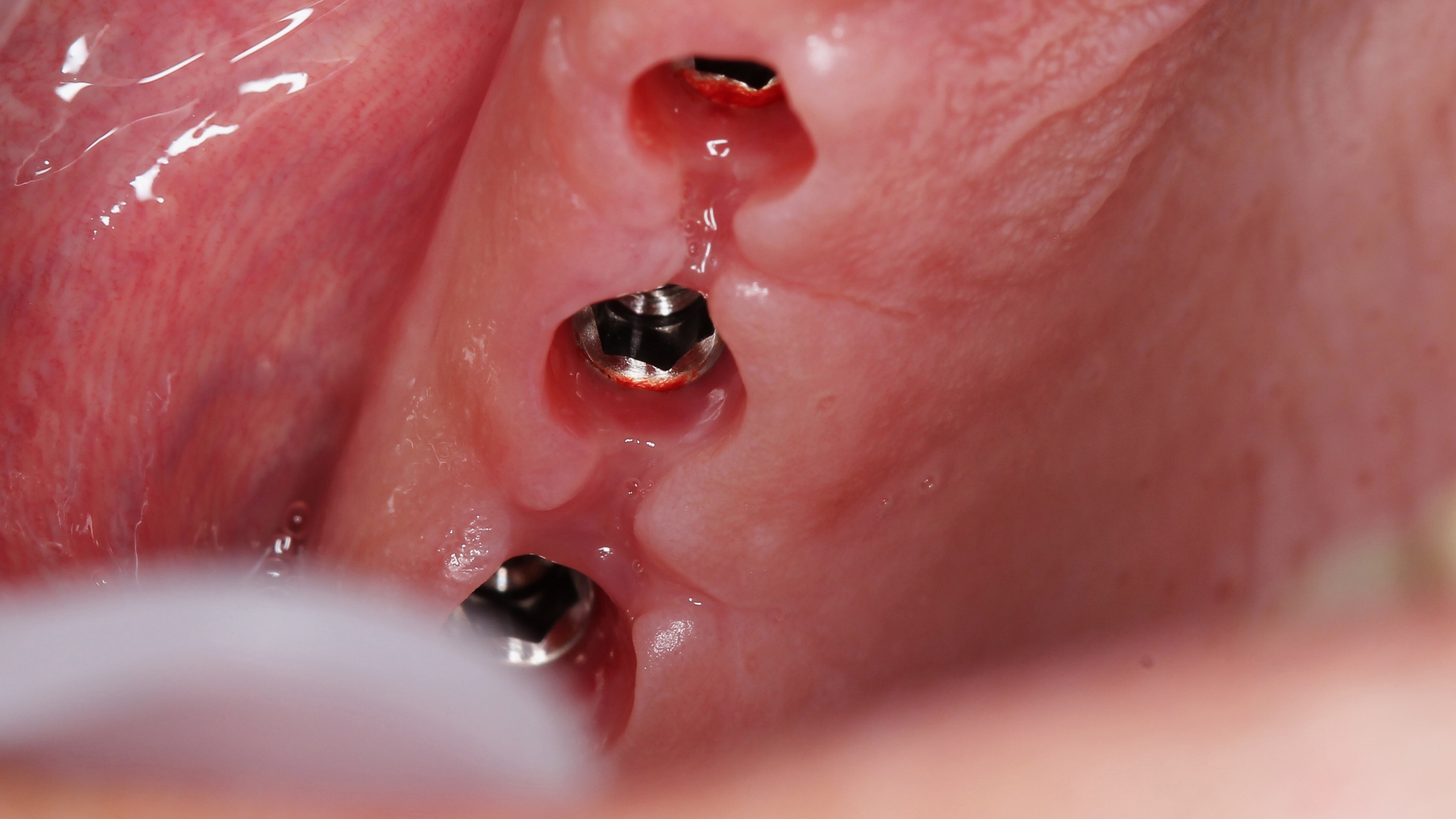 2- Creating a provisional prosthesis
During the same session, a 3D image of the treated jaw will enable the dental surgeon to fabricate a prosthesis bearing a set of temporary teeth, which will be worn for at least two months, to allow the implants to integrate optimally with the bone and the gums to heal optimally. In this way, the patient will not remain edentulous during this period.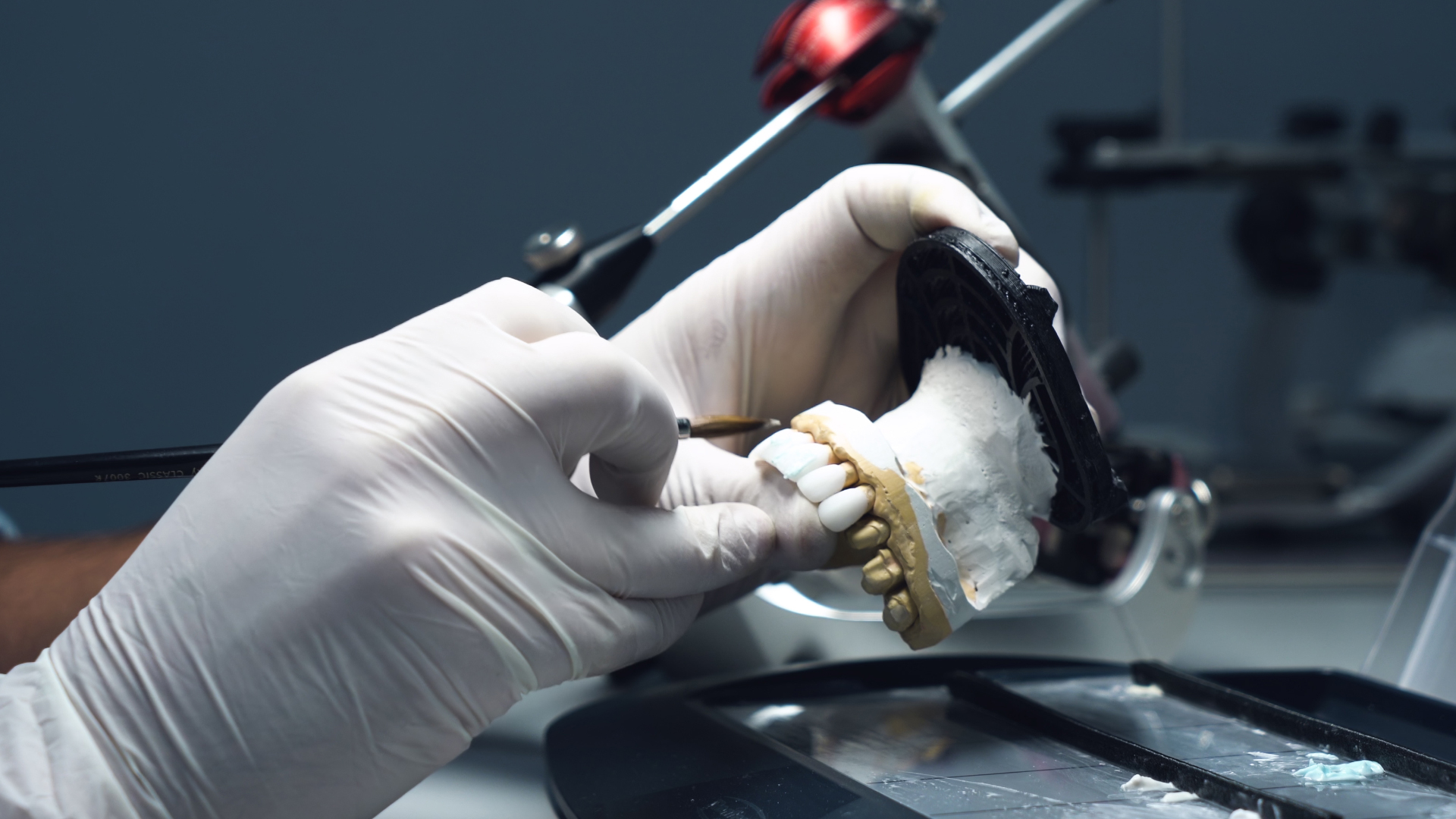 3- Definitive implant placement
After 2 to 6 months, once the implants have been perfectly integrated and healed, and the type and shade of teeth have been chosen with the patient, the second appointment will be devoted to the integration of the definitive prosthesis, custom-made by the dental technician according to the 3-D images.
Care and recovery after All-on-4 implants
Poor oral hygiene can seriously compromise the long-term success of implants and dentures. Follow your dentist's recommendations to the letter, and consult your dentist at the first sign of inflammation or post-operative pain. Smoking compromises bone integration, gum healing and the white shade of your new teeth : better quit.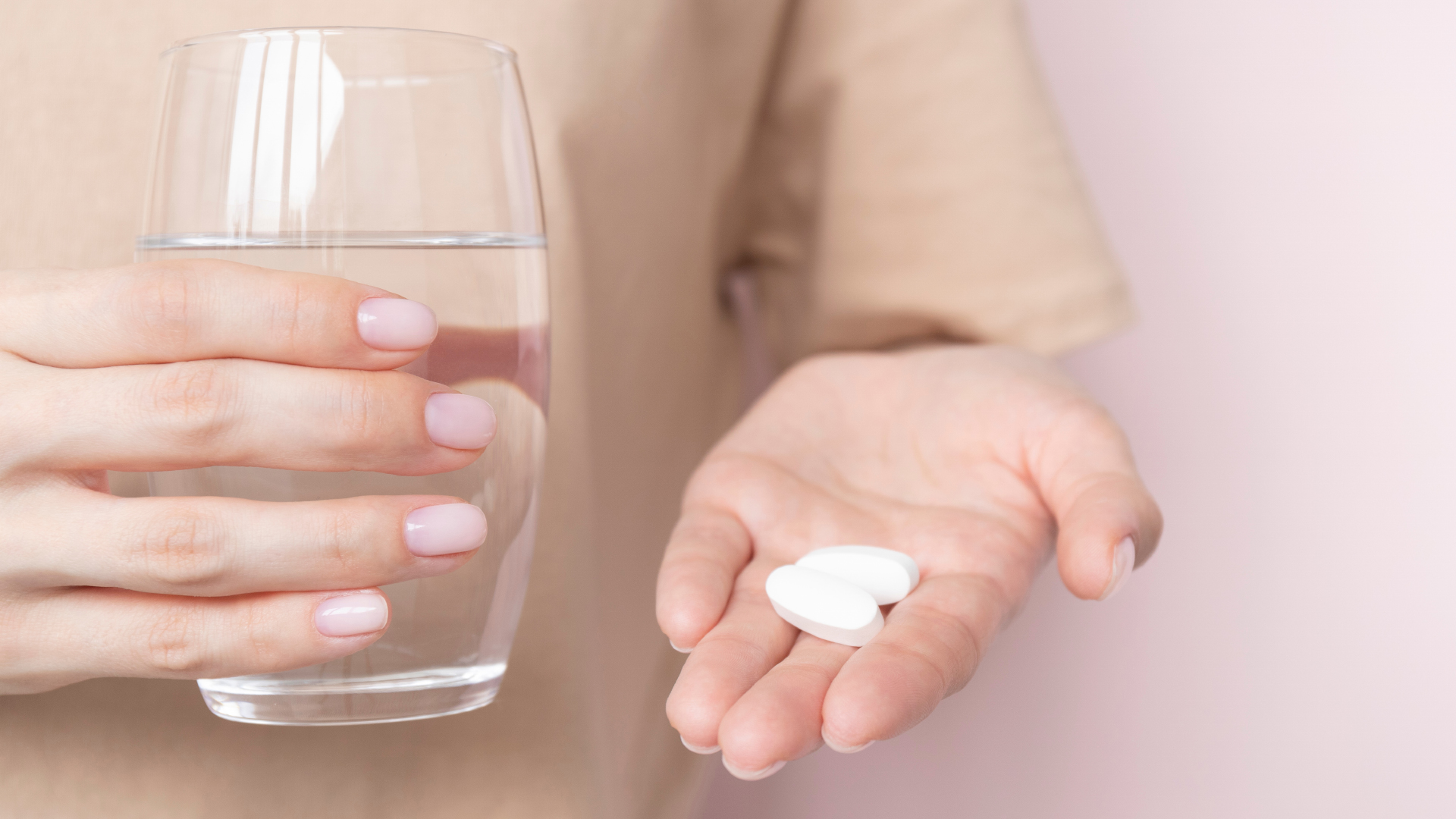 Post-operative care
You can resume your daily routine and go back to work the next day after the implant surgery, but resting for a day is recommended, especially in the case of general anesthesia. As with any oral surgery, discomfort and slight pain in the jaw may occur. The dental surgeon may prescribe painkillers and anti-inflammatories, as well as an antibiotic to prevent infection. An antibacterial mouthwash may also be prescribed for the week following surgery. Swelling of the operated area may occur, as well as painful bruising, which will disappear after a few days. If necessary, a visit to the dentist may be required. Certain warning signs can be used to detect possible dental implant rejection: absence of sensation when brushing or chewing, presence of bone around the implant (visible on X-ray), absence of mobility… These are very rare cases, however: the post-operative success rate for All-On 4 is close to 98%, with 2% of failures due to rejection of the implant by the jawbone.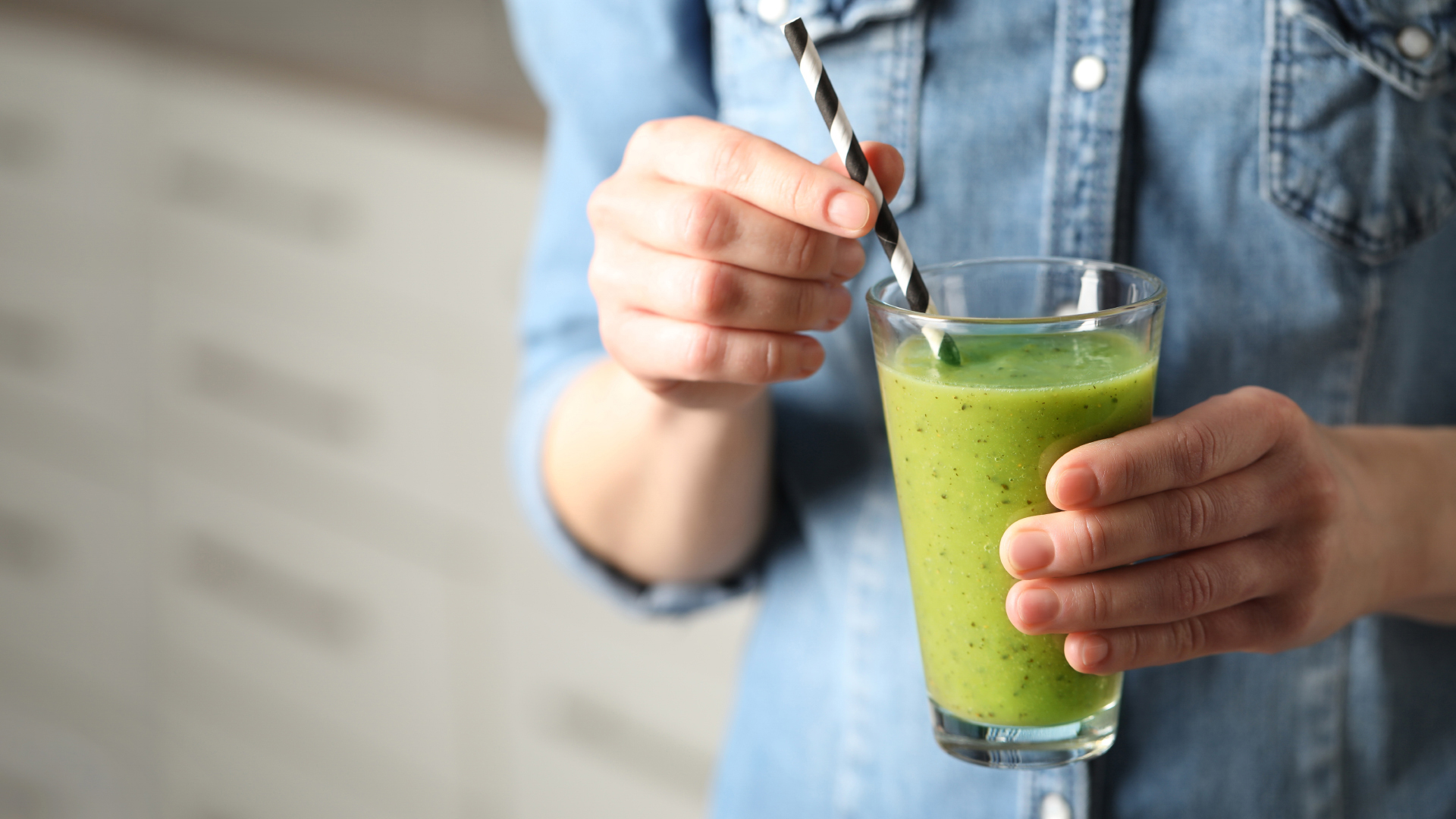 What to eat after implant placement
Food-loving patients beg to differ, but it's strongly recommended that you follow your dentist's dietary advice after ALL-on-6 placement, to avoid disrupting the healing process and preventing swelling and bleeding. Time for a diet! It's only after 3 to 6 months that patients can afford to chew and crunch everything.
1 to 15 days: liquid or pureed foods: soups, smoothies, yogurts, smashed vegetables, compotes, soufflés for gourmets, as long as everything is neither too hot nor too cold…
15 to 30 days: soft foods are allowed, such as pasta, rice, cereals, eggs, fish, finely chopped vegetables and soft fruits, always at medium temperature.
30 to 60 days: tender meats and well-cooked vegetables make a comeback, and you'll find yourself cooking up some tasty treats in the oven…
60 days and beyond: mastication can resume at a moderate pace, and dietary constraints are no longer necessary – but you don't have to go back to hard foods just yet!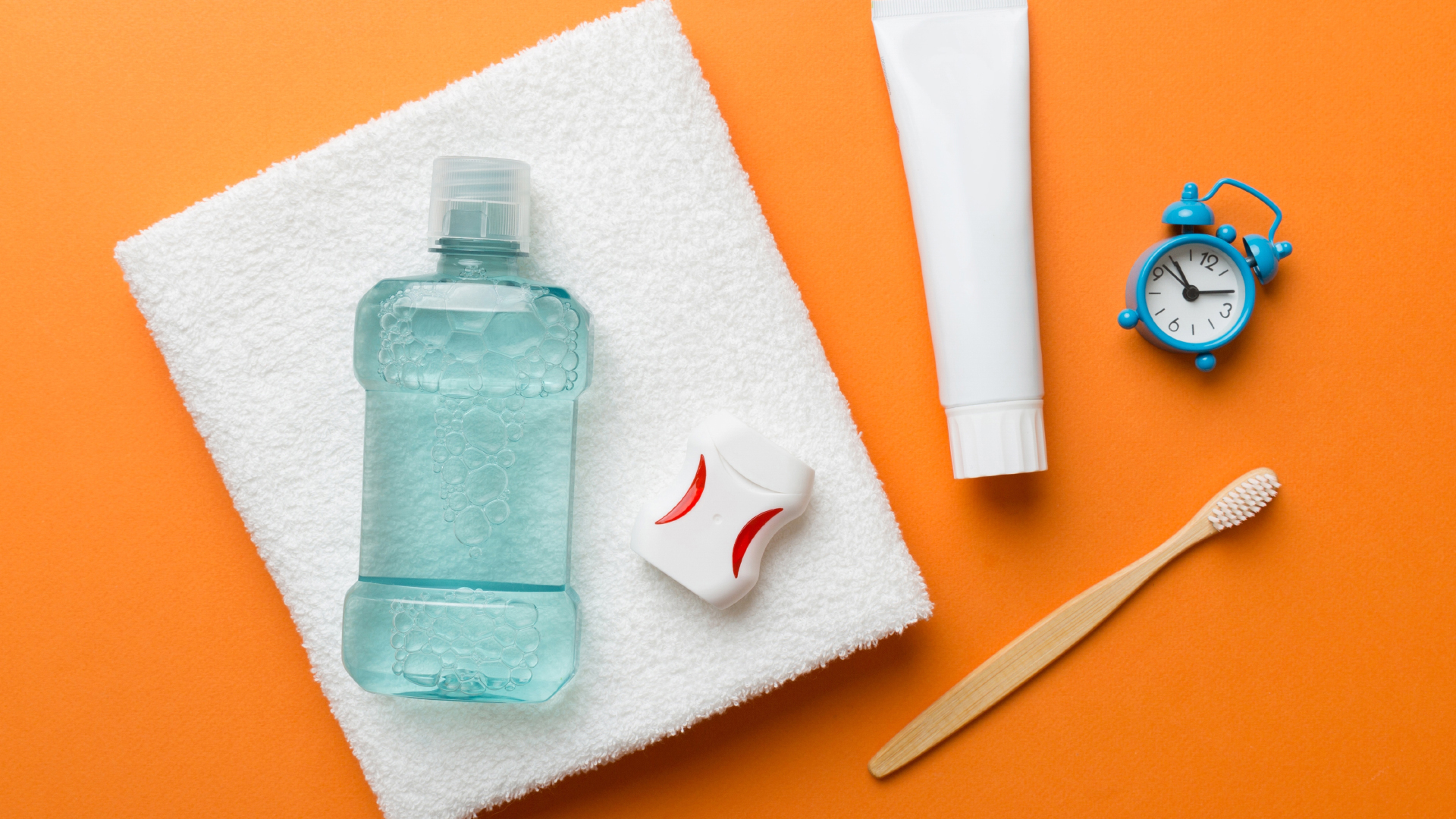 Follow-up and adjustments: how to live with an All-On 4?
Wearing fixed dentures doesn't mean the end of visits to the dentist, especially if you want to keep them for the rest of your life. Tartar can build up on dentures and under bridges, and an annual cleaning can help avoid worries about inflammation or bad breath, and increase their longevity. Avoid smoking, avoid sugary soft drinks, adopt a healthy lifestyle and diet, and brush your teeth after every meal, especially after coffee and tea, to prevent yellowing. For implant-supported bridges and bars, the abutments and metal structure must be carefully cleaned with dental floss and an interdental brush.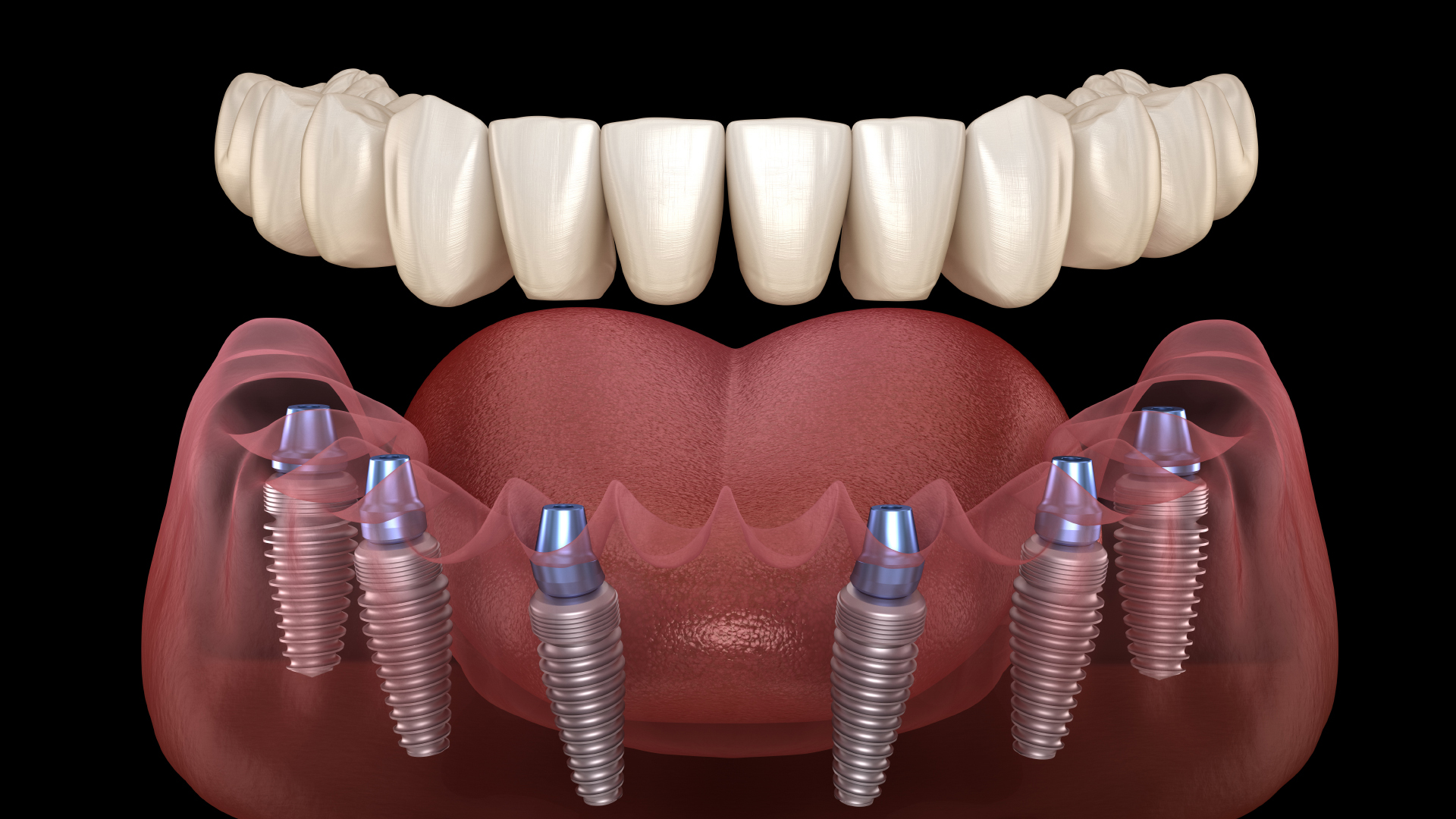 All-On 4 vs. All-On 6: how to choose?
The All-On orthodontic system supports a fixed bridge, either with six implants evenly distributed along the jawbone, or with four implants, the bottom implant of which is anchored at an angle in the bone when the latter is too degraded to accommodate six implants. Patients with substantial upper or lower tooth loss are usually prescribed an All-On 6 implant, for better chewing distribution and greater stability and strength than the All-On 4. Depending on the patient's bone condition, one or other of these solutions may be prescribed. A bone graft and/or sinus lift may be prescribed for an All-On 6, but not necessarily for an All-On 4. This graft, which strengthens the bone to which the implants are attached, is made from biocompatible synthetic material.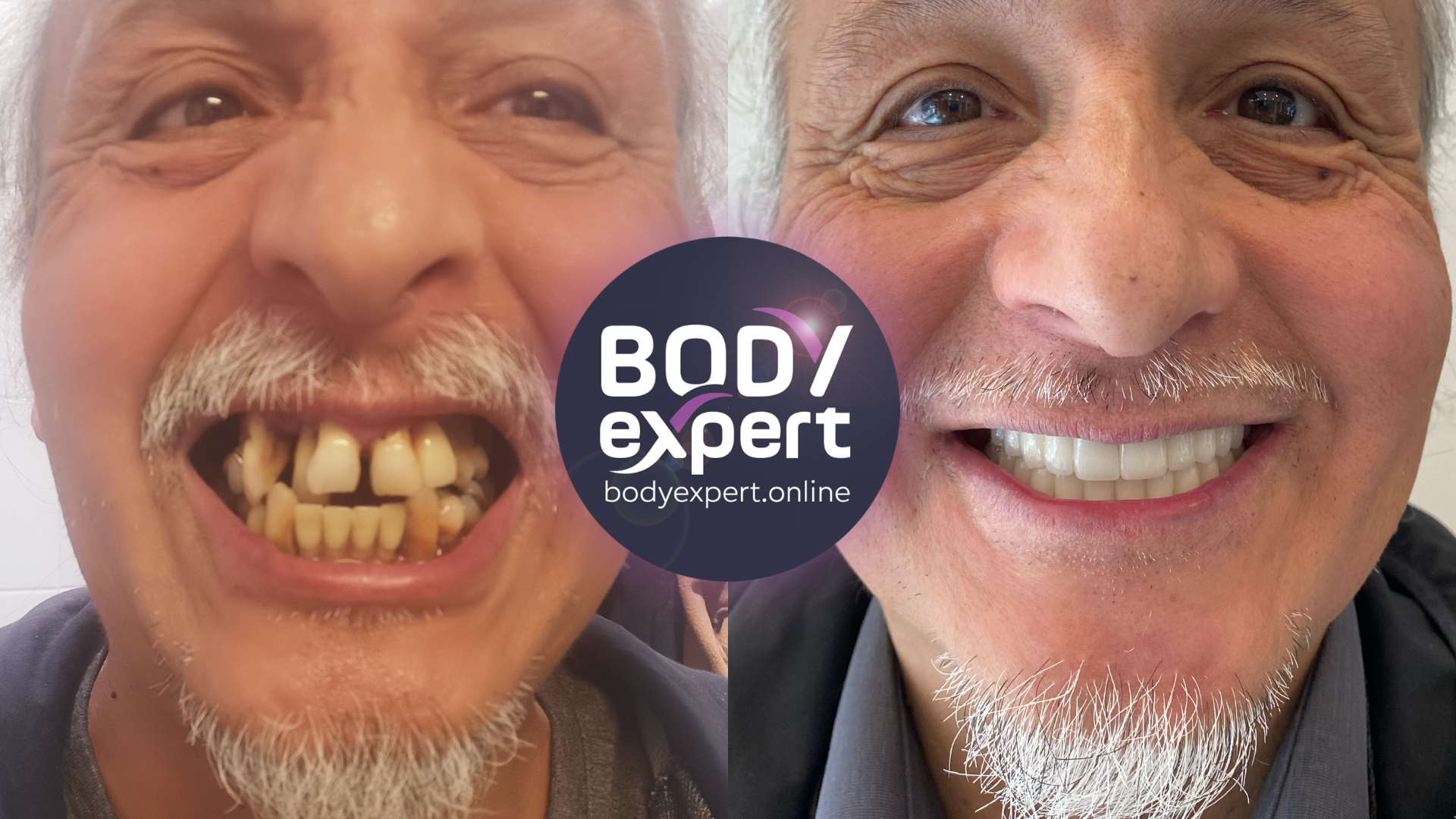 All-on-4 in Turkey: why go there?
Implant-free crowns and bridges, and removable dentures, are usually refunded by the NHS, either partially or totally depending on the case, and their prices are accessible to most people. On the other hand, when it comes to fixed implant-supported All-On dentures, dental tourism abroad is a very attractive alternative, offering savings of between 40% and 80%, depending on the country chosen. According to data from the CNSE (Centre National des soins à l'étranger), over 30,000 French people travel abroad every year to have their teeth repaired. And every year, this figure rises by 15%. Top destinations for European patients: Hungary, Turkey, Spain…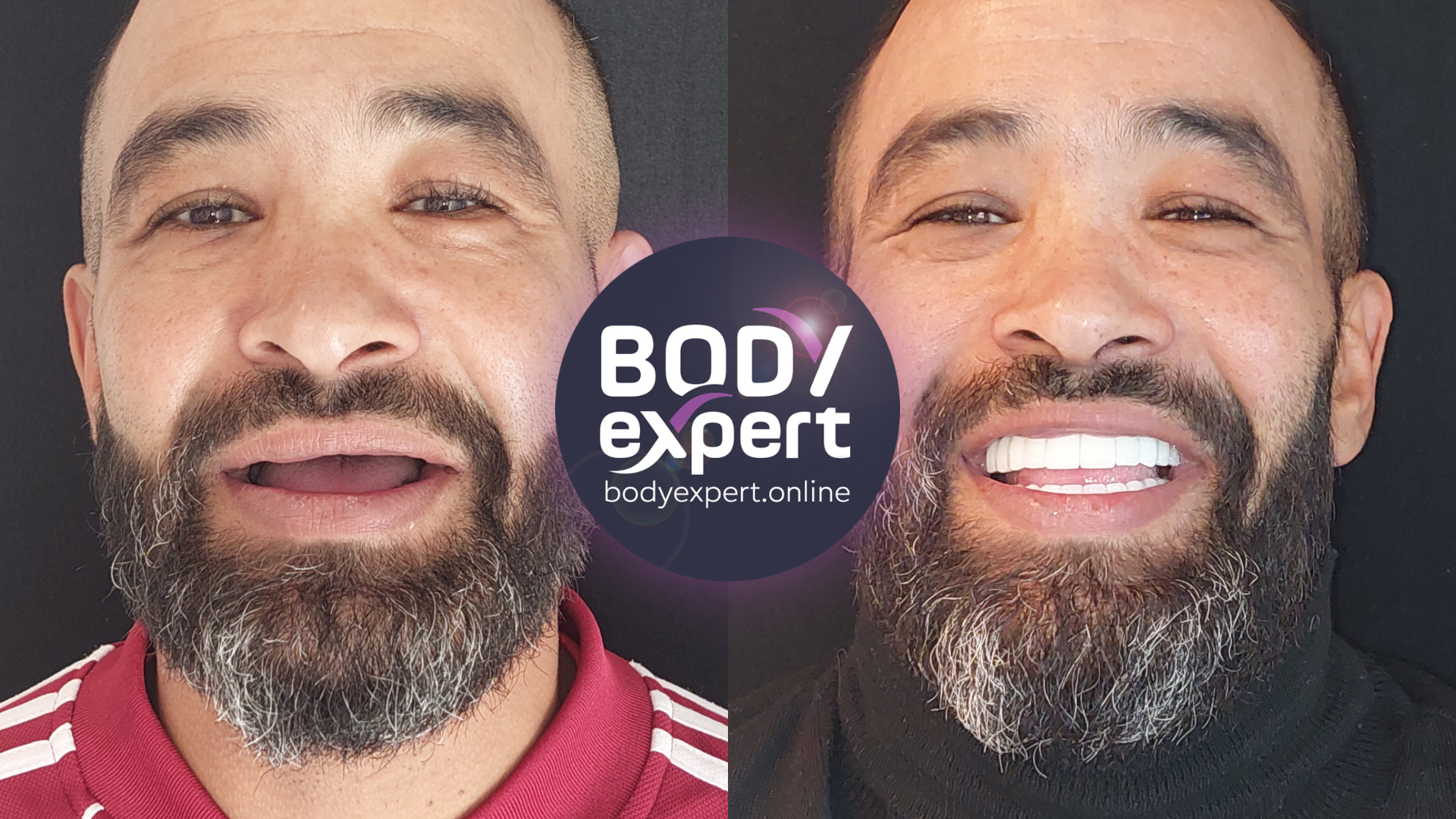 Istanbul, Turkey's economic and cultural capital, offers a reputation for excellence in dental travel. The professionalism, experience and reputation of its dental surgeons, implantologists and dental technicians, the quality of its dental clinics and the use of the latest technologies, mean that dental prostheses can be fitted with complete peace of mind. Not to mention the quality of the tourist infrastructure and the particularly warm welcome extended by the locals.
Also, risks are limited: the constant presence at your side of an accompanying translator, the quality of the medical facilities and the rigorous hygiene conditions put the patient in the best possible frame of mind. For the fitting of fixed implanted prostheses, two 3-day stays, at least two months apart, are necessary, but the difference in rates, and the quality/price ratio, is such that the trip remains profitable, even including plane tickets, accommodation and a 4 or 5-star hotel. In the event of a dispute, local law prevails: make sure that the dental clinic offers all the necessary guarantees, including full coverage of costs in the event of post-operative problems. This is the case for all Body Expert partner dental clinics.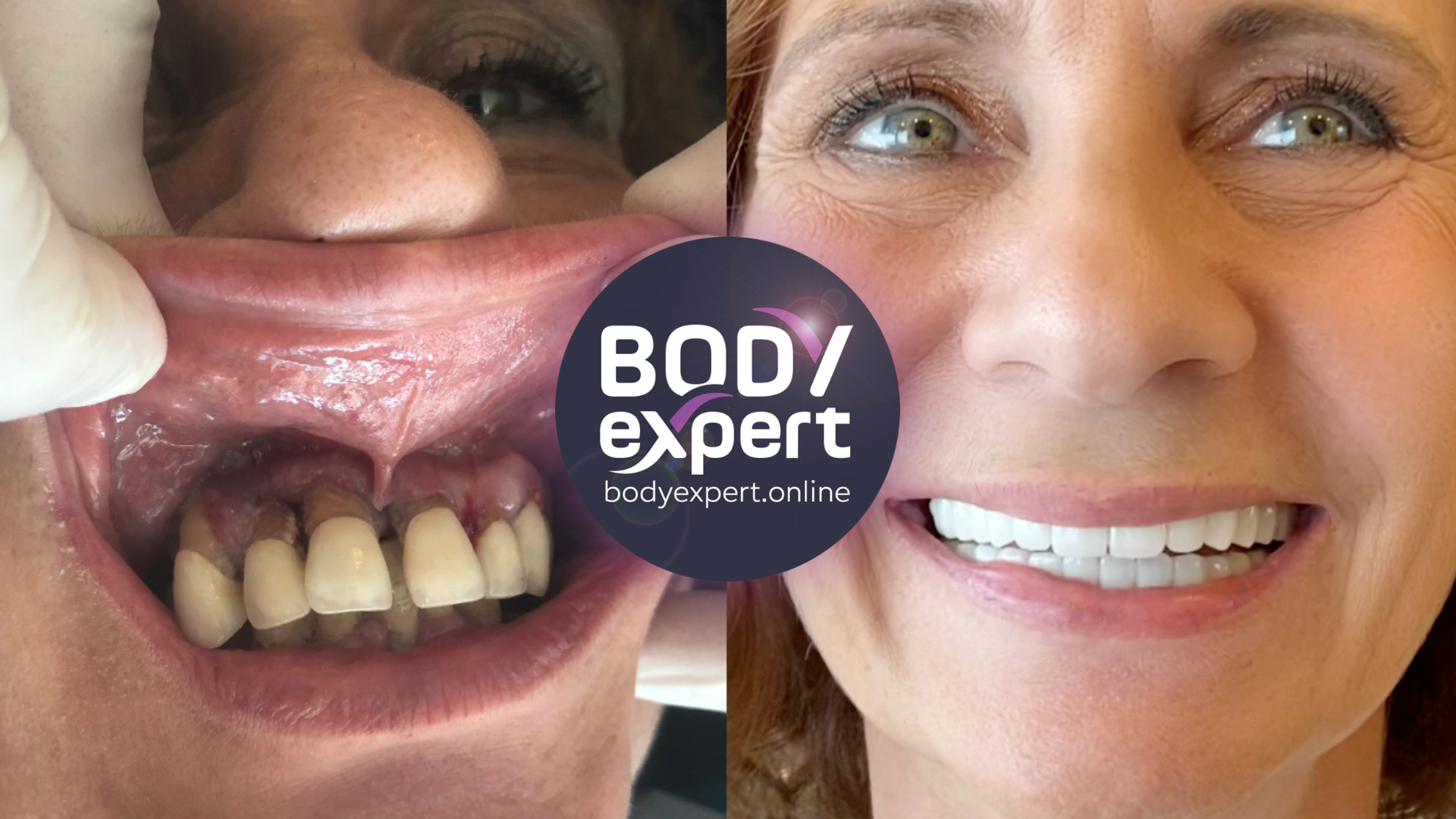 Above all, the quality/price ratio offered by Body Expert and its partner dental clinics is unbeatable. The best materials are used, such as Straumann titanium screws for implantology or Emax ceramic veneers, offering the best guarantees of quality and longevity.
Comparative price for a complete jaw with All-On 4
| | | | | | | |
| --- | --- | --- | --- | --- | --- | --- |
| | UK | US | Holland | Turkey | Hungary | Spain |
| High-end*** | £24000 | $34,000 | 31000€ | 6000€ | 10500€ | 13300€ |
| Medium range** | £16000 | $26,000 | 20000€ | 5000€ | 8000€ | 10000€ |
| Entry-level* | £14000 | $22,000 | 14400€ | 4150€ | 7800€ | 9500€ |
Please note: this comparison is based on an all-on-4 consisting of 4 Straumann implants and 12 Emax crowns per jaw. Please pay attention to the brands and models proposed by other providers than Body Expert, the prices may be lower but the quality lower.
* the entry level is the Neodent model from Straumann at Body Expert
** the mid-range is the Straumann Medentika model from Body Expert
*** the top of the range is the Straumann model from Straumann at Body Expert
The type of prosthesis that tops the implants at Body Expert is a 100% zirconium crown for maximum resistance and a 7-layer Emax finish by hand for a natural aesthetic result.
922 vues
0 commentaires
0