Playing a key role in international medical tourism, Istanbul in Turkey has become a major destination for cosmetic and plastic surgery candidates. Especially for fat transfer, an aesthetic operation among the most requested in the world today. Also called lipostructure or liposculpture, this non-invasive surgical technique consists of removing fat from a patient to reshape one or more areas of the face, breasts or buttocks, in order to fill in hollows and rejuvenate a body mass weakened by age, weight loss or maternity. In Turkey, Istanbul and his experienced surgeons working in state-of-the-art aesthetic clinics have become a must, for all those who wish to erase their physical complexes and feel better about themselves, without paying the exorbitant fees from Europe.
What is Fat Transfer?
Fat transfer or lipofilling is a plastic and cosmetic remodeling technique that involves the removal and reinjection of fat grafts in order to add volume or fill in hollows in a body or facial area. This operation was performed for the first time in 1893 by a German surgeon, Gustav Neuber, who took fatty tissue from a patient's arm and reinjected it around his eye to erase scars caused by a bone infection. This was a pioneering plastic reconstruction operation, before being applied on a large scale in the field of cosmetic surgery over the last twenty years.
Fat is removed from excessive fat areas in the body by liposuction, or lipoaspiration, using special syringes called cannulas, allowing the patient to reduce his fat mass and refine his shape. The harvested fat tissue is then placed in a centrifuge to be separated from body fluids, purified and sterilized. It can also be cleaned with special single-use filters (Puregraft 50 or Lipogems), the advantage of which is the fineness and purity of the fat obtained, which is easier to reinject, and the total elimination of fluids that can cause hematomas and/or inflammations under the skin of the treated areas.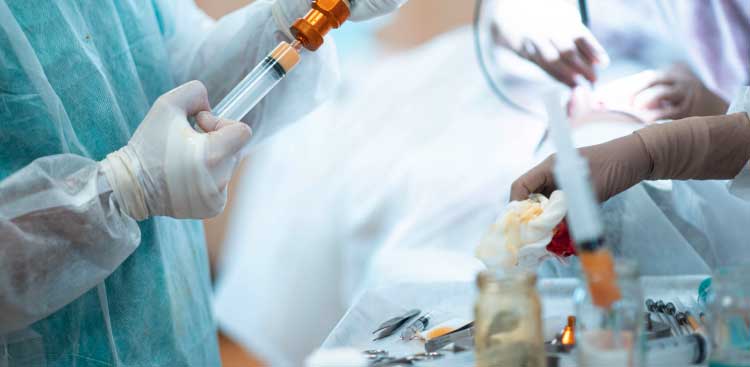 The adipocytes (fat cells) are finally reinjected into predetermined areas. This operation requires experience and dexterity on the part of the surgeon, who proceeds to a real sculpture of the area, injecting the product with one hand, and working the skin with the other, in order to give it the desired shape. This is why Fat Transfer is also called lipomodeling or liposculpture.
Considered a safer and less invasive cosmetic surgery technique than other methods, fat transfer is mainly used to reshape the buttocks (Brazilian Butt Lift, or BBL), the breasts (breast augmentation), or the face (without the use of external synthetic products such as botox…), to fill in the hollows of a face thinned out by dieting or old age, or to erase scars. Fat grafting can also be used for the hands and feet, in particular to give volume and a new youthfulness to a withered skin. In addition to its aesthetic action, lipofilling also allows the epidermis to regenerate, and to offer a tighter, younger and more radiant appearance. Fat Transfer is also applied in the treatment of autoimmune dermatological disorders, thanks to the presence of mesenchymal stem cells (MSC) that have the ability to reproduce several types of cells present in bone tissue.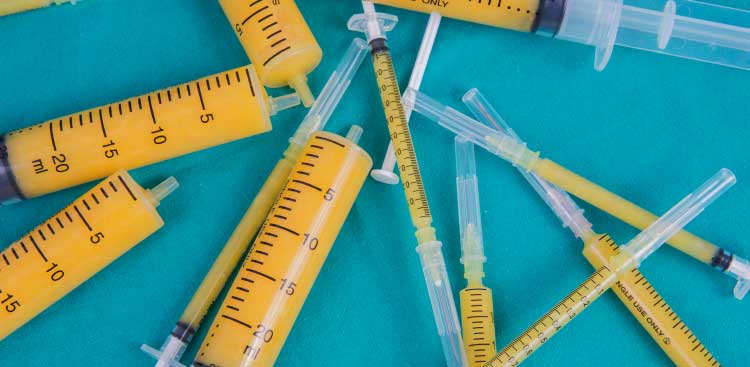 What are the different types of Fat Transfer?
Facial lipofilling
Facial lipofilling, also known as facial lipomodelling, corrects the proportions of the face that have been compromised by aging. It can also be used to erase scars or the after-effects of an accident. It fills in wrinkles, restores volume to the cheekbones, lips and/or cheeks, giving a fuller, more radiant and rejuvenated face. One of the main advantages of fat transfer, compared to the injection of hyaluronic acid (botox), is its duration and stability over time. The injected fat will decrease within 15 days by about 20 to 50%, but then remains for life. Being an autologous product (produced by the patient's own body), it will not provoke any inflammation in the short or long term, unlike botox which, even if purified, contains chemical stabilizers such as BDDE. On the other hand, the quantity of fat injected is greater than that of hyaluronic acid, so lipofilling is not suitable for fine wrinkles around the eyes, or for fine lines on the forehead or lips.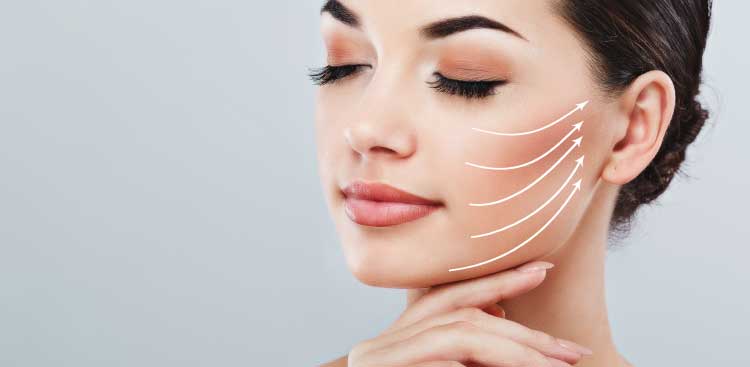 Lipofilling of the breasts
Breast lipofilling, or breast augmentation by lipofilling, is aimed at women who want to have their breasts done without adding too much volume. This method is less invasive than breast prostheses and is used to restore the shape of the breasts after breastfeeding or when they sag over time, or to reconstruct the breasts after their removal following cancer. The result is definitive, without scars or foreign bodies, offers a very natural look and feel, preserves the sensitivity of the nipple, and does not interfere with the interpretation of a mammogram. As the injected fat partially resorbs, it may be necessary to touch up or correct any asymmetry by repeating the operation once or twice.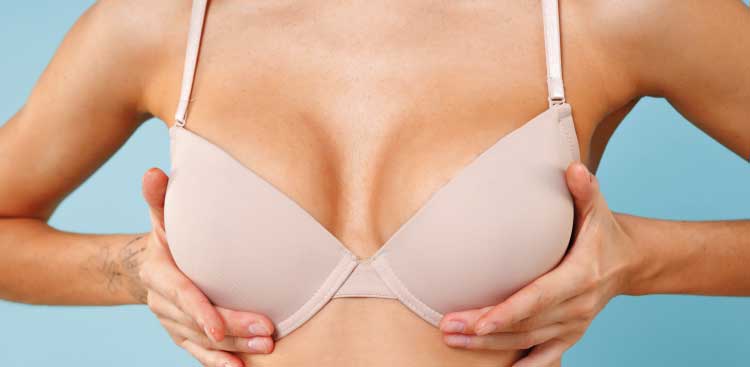 Lipofilling of the buttocks, or BBL
Lipofilling, or buttock lipomodelling, consists of reshaping the buttocks by increasing their volume and firmness, and offering a more voluptuous shape. It is also called Brazilian Butt Lift, because it was invented by the famous plastic surgeon Ivo Pitanguy, nicknamed "the Pope" of Rio de Janeiro. A plastic operation without surgery, carried out under local or general anesthesia, the BBL does not require any incision on the skin and avoids scars. This fat grafting technique offers a natural appearance to the buttocks, in a durable way, while reducing the pockets of fatty tissues in the thighs, around the hips and the lower abdomen, offering a "wasp-waist" silhouette, balancing the bottom and the top : perfect for wearing one's wardrobe with chic and glamour.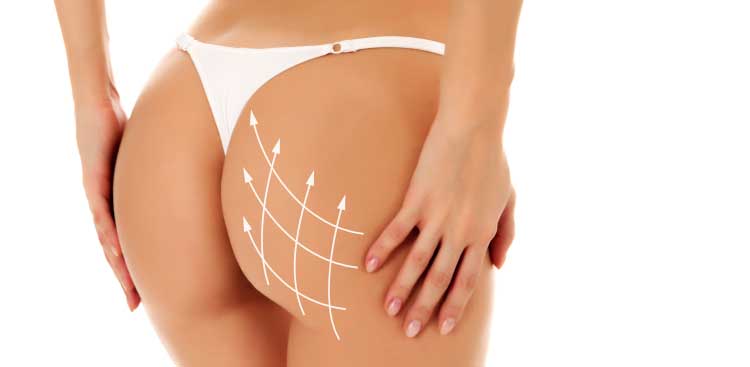 Who is Fat Transfer for?
Regardless of the area treated, a good plastic surgeon will always advise his or her patients to have reached their ideal weight before undergoing cosmetic lipofilling surgery. Overweight patients will have to follow a diet before any liposuction : it is the refractory fat, which resists a diet, that will be used for fat transfer.
For the face, aesthetic fat transfer is intended for men and women over 40 who wish to give their face a facelift and fill in certain emaciated areas, without necessarily undergoing a facelift, which is more invasive, or a botox (hyaluronic acid) injection on a repeated basis. A lipomodelling of the face can also be performed in addition to a classic facelift.
For the breasts, breast augmentation by fat transfer can be performed for medical reasons (removal of the breast following a cancer), or aesthetic reasons. It can correct a slight breast ptosis, a limited loss of volume of the breast after a pregnancy or weight loss. Depending on the patient's aesthetic choices, the nature of her skin (tone, elasticity…), her age, the shape and positioning of her breasts, the place of the areolas and the shape of her thorax, the plastic surgeon will propose different medical options. Based on photographs, digital simulations can be performed to help the patient choose her preferred silhouette. For women who wish to have a breast lift without adding too much volume, lipofilling is a less invasive method than breast implants.
For the buttocks, buttock lipomodelling, or BBL, is for women over 30 years of age who have found their ideal weight, but whose buttocks are too flat and/or sagging on the sides, and who want to give themselves more voluptuous curves. The BBL fat transfer is an ideal technique to lose the saddlebags while regaining a round and firm buttock. It can be performed in addition to a breast augmentation to sculpt a more glamorous silhouette in "8"-shape. But beware of the fashion effect : a BBL is forever…
How to prepare for Fat Transfer ?
Like any aesthetic operation, lipofilling begins with an appointment with your plastic surgeon, who will listen to your needs, analyze your lifestyle and your diet, study your medical file and your possible pathologies. He will identify the areas where the fat can be removed, and define with you those where it will be reinjected. Photos are taken to make digital simulations and to see the differences before and after the operation. The surgeon may recommend a pre-operation diet, in order to have the perfect figure before starting the liposculpture and to stop smoking 4 weeks before the operation. An interview with the clinic's anesthesiologist will also be taken in case of general anesthesia.
How is Fat Transfer performed?
Selon l'importance de l'opération, un lipofilling peut durer une heure à une journée. Pour un lipomodeling du visage, une anesthésie locale peut être suffisante et l'intervention peut durer quelques heures, puisqu'il n'est pas nécessaire de prélever une grande quantité de tissu adipeux. Pour un BBL ou une augmentation mammaire, et selon l'étendue de la zone traitée, le séjour en clinique peut durer un jour et une nuit, à cause de l'anesthésie générale.
Step 1: Fat removal
The operation can begin with a complete Vaser Liposuction, aimed at ridding the body, in a definitive way, of fatty deposits that have resisted the diet and sports. The areas of harvesting and remodeling having been previously drawn by the surgeon, the fat is taken from strategic places, using a cannula inserted through a small incision in the skin, to harvest the adipose tissue. The harvested fat is placed in a centrifuge or filtered to remove all impurities.
Step 2: Injection of the fat
The purified adipocytes are gradually reintroduced under the epidermis using extremely fine cannulas, while being guided and shaped by the surgeon. This step lasts between 20 minutes and several hours, depending on the extent of the area treated.
Step 3: After the operation
Recovery can be quite fast, with definitive healing and a guaranteed result two months after the operation, provided that you strictly follow your surgeon's post-operative instructions. Limited pain may persist for several weeks in the areas where the fat was removed, which can be treated with a mild anti-inflammatory, such as paracetamol. A partial dilution of the injected fat (between 20 and 50%) in the body may be observed, which may require touch-ups or a new operation after several years, but the result is long-lasting. In all cases, exposure to the sun and the practice of sports are not recommended during the first eight weeks.
For facial fat transfer, life can resume after 2 days of rest. Thanks to the new fat purification techniques, dermal hematomas disappear after 48 hours, even if a slight swelling of the face may persist for a few days. It is recommended to stay away from the sun for the first weeks.
For a BBL, the first two weeks can be restrictive, the most difficult being not to sit on the buttocks, as the remodeled areas may settle and damage the transplanted cells. It is then necessary to sleep on the stomach or on the side, and to remain upright all the time, except in the toilets… After two weeks, it is possible to sit on an ergonomic cushion provided by the clinic. A corset and/or compression garments can be worn for 2 to 3 weeks to better hold the new contours of your body. The return to work is generally not done before 2 weeks, by not separating you from your cushion, in the car or at the office. Motorcycling or cycling, massaging the buttocks and resuming vigorous sports activities are prohibited for 2 to 3 months. The final result is visible after six months, and can last for several decades. The final result is visible after six months and can last for several decades, provided that the patient does not gain weight, respects a healthy diet and practices regular sports.
For breast lipofilling, soreness will be felt in the chest area, and the first movements may be painful. It is necessary to observe at least one week of convalescence, and to wear a support bra, avoiding bras with metal frames. The nipples will regain their sensitivity after a few months.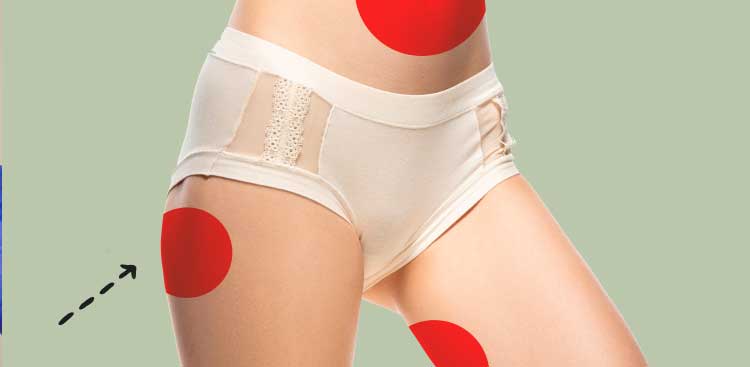 Why undergo fat transfer in Turkey?
Cosmetic and plastic surgery operations are not reimbursed by the NHS, and remain expensive in most European countries.
Average price of fat transfer in UK :
In the UK, a facial fat transfer will cost at least 2000 to 4000£, a BBL between 4000 and 7000£, and a breast augmentation by lipomodelling will cost between 3500 and 4500£.
Average price of fat transfer in the Netherlands :
In the Netherlands, plastic surgery clinics charge a minimum of 5000€ for a BBL, and around 3500€ for a breast fat transfer. In the US, breast augmentation will be charged at least 3000$, and 4500$ for a BBL.
Average price of fat transfer in Turkey
With rates 60 to 80% lower than in most west-european countries, medical tourism becomes tempting, especially in Turkey. Of course, local surgeons will try to discourage their patients by mentioning the risks (infection, poor healing, implant collapse…).
Tunisia and Brazil are sometimes criticized, especially for infections with atypical mycobacteria, which can lead to serious septicemia. But accidents remain rare. In this field, the aesthetic clinics of Istanbul, Turkey, enjoy an international reputation, with state-of-the-art medical infrastructures, an excellent quality of service and hygiene, and very experienced surgeons, trained in the best American or European plastic surgery practices, and working with the most advanced medical technologies.
Before / After fat transfer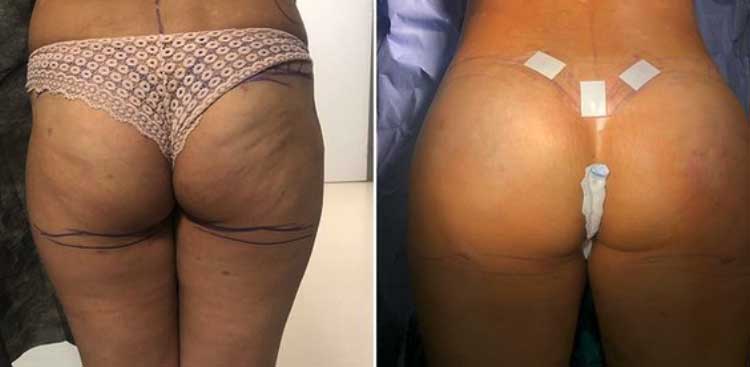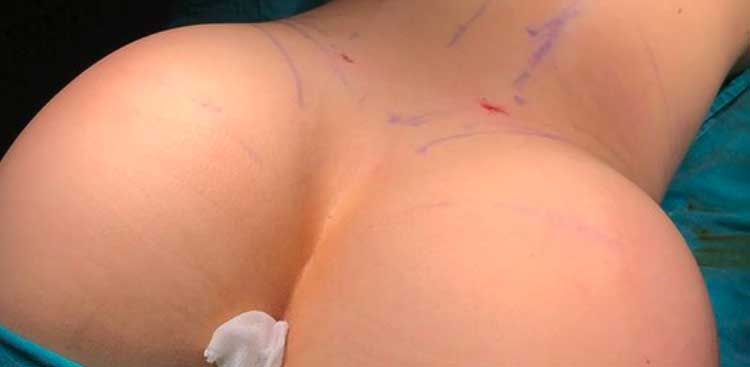 19024 vues
20 commentaires
1