Visiting the dentist may be a daunting thought – unless it is a dental tourism trip to Turkey, Mexico, Costa Rica, Hungary, or Thailand! The rising popularity of dental tourism has attracted international travelers to medical destinations offering high-quality procedures at lower prices. Mexico's dental fees offer an unbeatable 80% discount compared to pricy UK and US rates. Oral treatment savings abroad add up to thousands of dollars.
And over the last ten years, dental tourism has grown exponentially. The first reason is financial : the fees charged by dental offices in UK, France or Germany, as well as the (very) limited refunding of national health systems and private insurance companies. So when your neighbors come back from a trip to Budapest, Turkey or Spain with a radiant smile and brand new teeth, and tell you that they have saved more than 60% on their dental care, including travel expenses, you better think twice before getting an appointment to some neighboring dental clinic…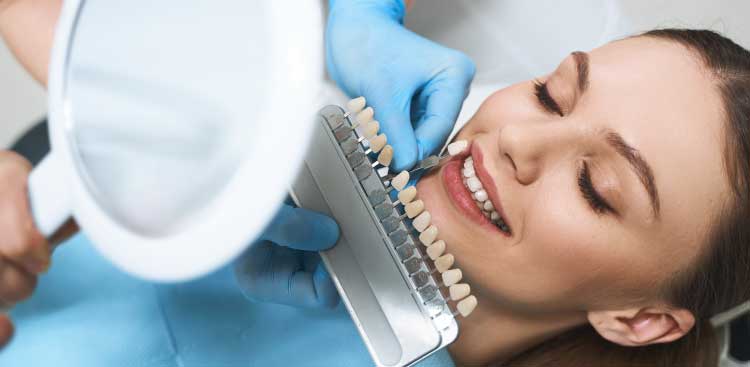 What are the most smile Worthy Destinations for dental tourism ?
Mexico, Costa Rica, Turkey, Hungary and Thailand are popular dental tourism hot spots. Lower costs on dental implants, crowns and oral procedures don't come at the cost of expertise. Expert dentists at foreign dental clinics are often educated in the USA or the UK and deliver high-standard services without language barriers.
But the experience of the dental surgeons and the quality of the infrastructures do not reach the level of the clinics in Budapest or Istanbul. And as far as culture and gastronomy are concerned, let's be picky : the discovery of Belgrade or Bucharest does not have the same taste as a walk in old Budapest or in the spice markets of the Big Bazar…
TAILOR-MADE SERVICES AND PERSONAL ASSISTANCE
Thanks to specialized medical tourism agencies in Turkey, having your teeth done at an affordable price has never been easier. Once the contact is made with a dedicated assistant/translator and the clinic is chosen, x-rays and panoramic dental pictures are transmitted via the internet, allowing the dentist to establish a quote. And everything is done in the patient's language. Once the appointment is made, the journey takes between two days and one week, depending on the extent of the care to be performed. Post-operative follow-up is done by telephone and internet, and in case of post-operation problems, the extra costs are refunded or carried out by a partner clinic in the country of origin. For crowns or prostheses, two trips, six months apart, may be necessary, but the difference in rates for major dental procedures is such that medical tourism remains profitable, with the same or even better quality of medical intervention.
Moreover, the risks are limited : the medical university levels in Turkey and the experience in cutting-edge medical technologies can reassure dental tourism customers. In case of dispute, the law of the country prevails. It is therefore important to make sure that the dental clinic you choose offers you the best possible guarantees, especially in terms of post-operative follow-up, which is the case with Body-Expert's partner clinics in Istanbul. And once you're there, watch out about loukoums : it's not good for your teeth!
5 TOP DESTINATIONS FOR DENTAL CARE
HUNGARY
Budapest, the magnificent capital of Hungary, is a two-hour flight from London. Thanks to a very high level of training and a strong will of modernizing its medical infrastructures some twenty years ago, Budapest has played the medical tourism card very well, especially dental tourism. They share a reputation for excellence and fees that are about 60% lower than in France, offering an unbeatable quality/price ratio in Europe. Dental surgery and implants, but also veneers and crowns are the most frequently requested treatments. Moreover, thanks to its strong cultural and historical heritage, the tourism infrastructures (hotels, gastronomy, attractions…) are excellent.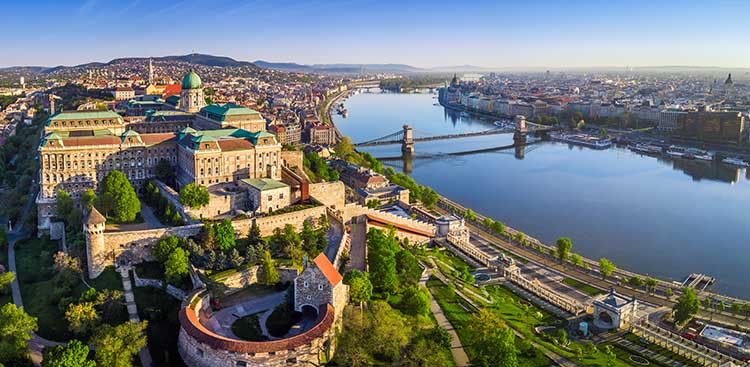 TURKEY
A real outsider in dental tourism, Istanbul, the cultural and economic capital of Turkey, is a destination that deserves all the attention of medical tourists, with an unbeatable quality/price ratio. Compared to Hungary, dental clinic fees are slightly lower, with highly qualified and experienced dental surgeons who have graduated from Europe's leading universities and use the latest medical technology available. Adding a top quality medical and tourist infrastructure, a legendary and multilingual welcome, Istanbul is the ideal destination for dental tourism, taking care of patients from Russia, Central Asia or the Middle East since more than 20 years, not to mention the dynamism of the domestic market. Most patients are treated in Istanbul, but some, wishing to combine their trip with a seaside stay, choose Antalya, Izmir or Bodrum. The quality/price ratio is unbeatable : a whitening treatment (opalescence and laser) costs 250€ (700€ in France), 530€ for a dental implant and Bego pillar + Zirconia Emax crown (1500€ in France). Some patients take advantage of their dental stay to consider other beauty or plastic surgery treatments, such as liposuction, rhinoplasty or hair transplantation, since the quality/price ratio and the satisfaction rates of international clients are so high.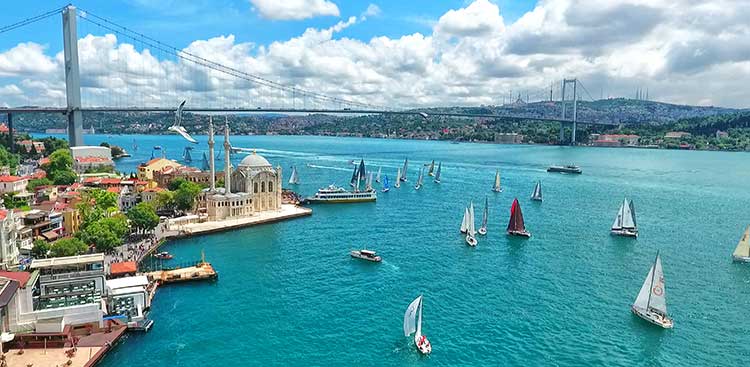 SPAIN
With prices 35% lower than in the UK or Germany and as an established destination for holidaymakers, with fast and cheap airline connexions, Spain is an attractive medical tourism destination. However, in the case of major dental treatment requiring a week's stay, travel costs are higher than in Eastern Europe or Turkey. Lots of patients and retired people undergo dental care during their summer holidays.
Read our article on dental implants in Spain
North Americans
Affordability for dental treatments has encouraged travel to Mexico and Costa Rica for tooth implants, crowns, and full mouth procedures. Mexico and Costa Rica are easily accessible from the United States and Canada. Book your travels for Los Algodones, Mexico! This border town, adjacent to Yuma, Arizona, is hailed as "Molar City." Buzzfeed News reported 10% of the residents in Los Algodones are dentists. Along the US Southwest and California, Mexico's border towns see up to one million medical tourists annually, notes dentaly.org. Tijuana, adjacent to San Diego, has refreshed its reputation with higher medical standards.
East Coast travelers may select Cancun or Costa Rica as their dental vacation go-to. Dentists in Cancun are highly reputable, with 80% worth of savings on dental work due to the low cost of living and competitive pricing. Plus, you get a sunny beachside vacation! Costa Rica's natural beauty and low dental rates are turning heads in the dental tourism world. Oral specialists are registered at Colegio de Cirujanos Dentistas de Costa Rica. The website indicates authorized professionals as well as those who've been suspended. You'll need a basic online Spanish language translator app for the site!
U.K. and European Travelers
U.K. dental vacationers look to Hungary, the most favored accessible hot spot for affordable dentistry. Hungary boasts of the best dentistry schools and dentists. In Turkey, the cities of Istanbul, Izmir, Antalya, and Bodrum also entice visitors seeking smile perfection and healing Mediterranean shorelines. Turkey excels in cosmetic dentistry, while Poland and Spain also provide quality dental work.
8836 vues
0 commentaires
0