What are Emax veneers ?
A smile can light up a room; that's why you shouldn't let anything hold you back from smiling more. Emax veneers can help you achieve a smile makeover. There are many benefits to emax veneers and emax porcelain veneers. This feature will provide you with more insight into making an informed decision on whether to get them.
Emax veneers are a type of veneer widely used by many dental clinics worldwide, developed by Ivolar Vivadent, the world leader in dental ceramics. The Emax veneer is a very thin, custom-made shell of slightly translucent lithium glass ceramic, bonded to the patient's teeth. Considered as the most solid veneers in the market, they last between 10 and 15 years with a good dental hygiene. Veneers can be used to correct color, shape (fatigue, damaged or too short teeth…) or to mask an overlap or a space between teeth. Having essentially an aesthetic function, they are applied on incisors and canines, but also premolars. Other competing brands are Lumineers veneers, which are very popular in the United States ; River 8 "ready-to-wear" veneers, which do not fit all teeth ; and Procera Zirconia veneers, which are thicker and more opaque than Emax veneers.
Cosmetic dentistry overview
The primary focus is on aesthetics in cosmetic dentistry or Hollywood Smile, but that doesn't mean it's less critical. A smile can affect anyone's self-esteem, which can affect so many other areas of one's life. It's not just about teeth; it's about people and helping people to be more confident. There are five main procedures for this, teeth whitening, braces, gummy smile treatement, veneers and dental implants.
Emax Porcelain veneers overview
Emax porcelain veneers will get you that picture-perfect smile in no time at all, but it's not just for beauty. They are made with a type of ceramic material that has revolutionized modern cosmetic dentistry by providing many benefits. They are strong, as they're used for root canal treatment. They are also custom-made and blend into the existing teeths' colour and it's durable.
What are the benefits of Emax veneers ?
Considered as the best porcelain-ceramic veneers on the market, Emax veneers are thinner, more durable, and offer a natural appearance with a slight translucency that make them look like that organic tooth. Because of their thinness, they are more flexible and adaptable, requiring trimming of the tooth to be covered. The main advantage of Emax veneers is the absence of metal inside the ceramic alloy, compared to crowns with a metal base that shall be hidden under the gum. The Emax veneers have an aesthetic appearance very close to a natural tooth, offering the patient a very pleasant result, completely unnoticeable when smiling. They integrate very well into the gums, which cover the top of the veneers and return to their natural position after a few days.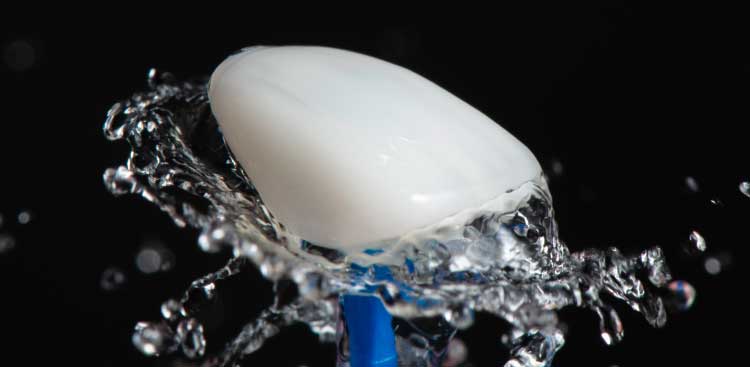 What are the disadvantages of Emax veneers ?
Before applying Emax veneers, the teeth should be previously bleached if overly stained. Since Emax veneers are thin and translucent, teeth under the shell might be slightly seen, in case they became gray or brown, because of excessive smoking and/or coffee/tea consumption. In case of the presence of a metal screw, or if the treatment shall be performed on several teeth (3 to 5 teeth), the use of Emax veneers would not be recommended by your dentist. In this case, or when the teeth are too damaged, crowns could be prescribed. The strength of the Emax veneer is proven, resisting a pressure of 1000Mpa (the average pressure exerted during chewing is about 35-45Mpa). But if the patient suffers from bruxism, or shows a too strong jaw muscularity, intermediate crowns, made of zirconia, which resist a pressure of 1400Mpa, could be preferred. Finally, since the tooth is trimmed before each Emax veneer is placed, the operation is irreversible.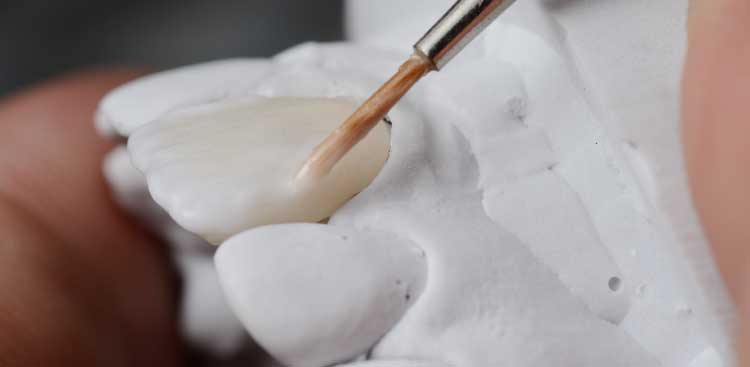 How are Emax veneers applied ?
A first appointment is necessary to establish an aesthetic project with your dental surgeon, make a dental assessment and choose the type of material and color corresponding to your wishes, as well as a precise quote, without overcosts. The second appointment will be devoted to the carving of the teeth, as well as a print of the teeth on which the veneers will be placed, each veneer being custom-carved. Temporary veneers will be placed, during the time the laboratory will produce each veneer. During the third and last session, performed under local anesthesia, the final Emax veneers will be tried on and then bonded on the original tooth. This final care can last several hours, each veneer requiring approximately 20 minutes of mounting.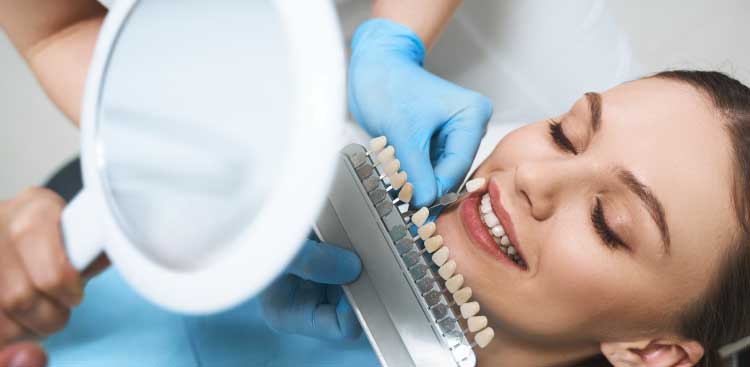 What is the price of Emax veneers ? Benchmark between five countries.
The cost of an Emax veneer varies significantly between countries and dental clinics. The prices shown in this benchmark include the material, the placement and the associated care for one Emax dental veneer.
UK : 550 to 650 £
Turkey : 200 à 350€
Hungary : 360 to 700€
Germany : 450 to 670€
France : 400 to 1000€
20852 vues
2 commentaires
2