More than an aesthetic act, dental implantology allows replacing one or several teeth and bringing more well-being and self-confidence to partially or edentulous people. However, installing a dental implant represents a substantial cost that can be difficult to foresee in one's budget. To obtain low-cost dental implants, several solutions exist.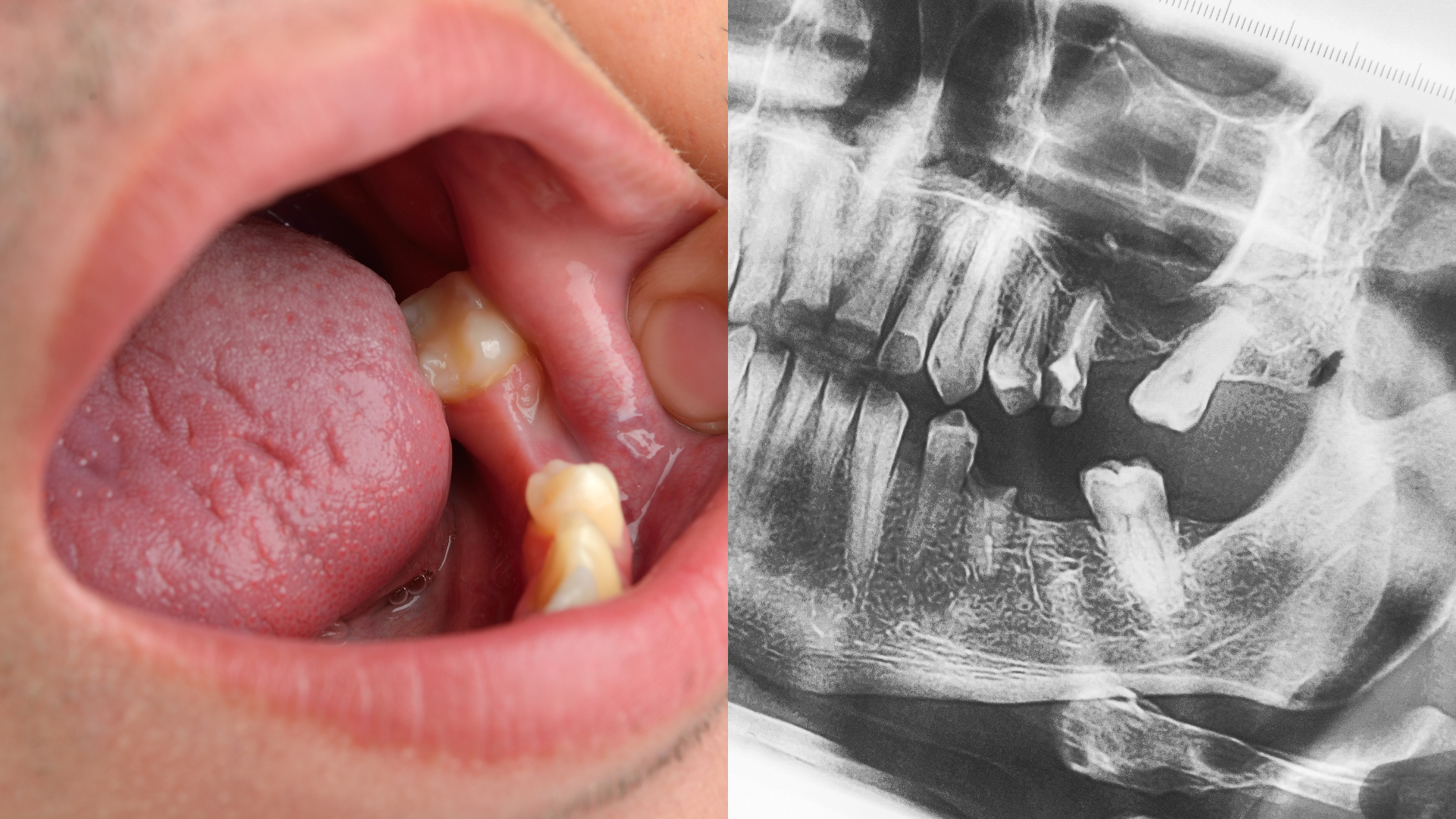 Dental implant 101
Dental implants are undoubtedly the best option for functional and aesthetic smile rehabilitation. A dental implant is a small screw inserted into the jawbone to replace the tooth's natural root. Made of biocompatible titanium, the implant forms the basis for individual crowns, bridges, and dental prostheses. This device makes it possible to create one or more stable and resistant anchors. They can be inserted into the upper or lower jaw to provide robust and durable bridge and artificial teeth support.
Dental implant surgery provides excellent cosmetic results and is essential to prevent bone loss and facial sagging, which causes premature ageing. Dental implants prevent the deterioration of the natural teeth nearby and allow you to speak and eat with the same comfort as natural teeth. Reconstruction of the dentition, through the placement of a dental implant, makes it possible to restore good speech and act on the smile's aesthetics. A dental implant is ideal for restoring good chewing function while preserving the jawbone.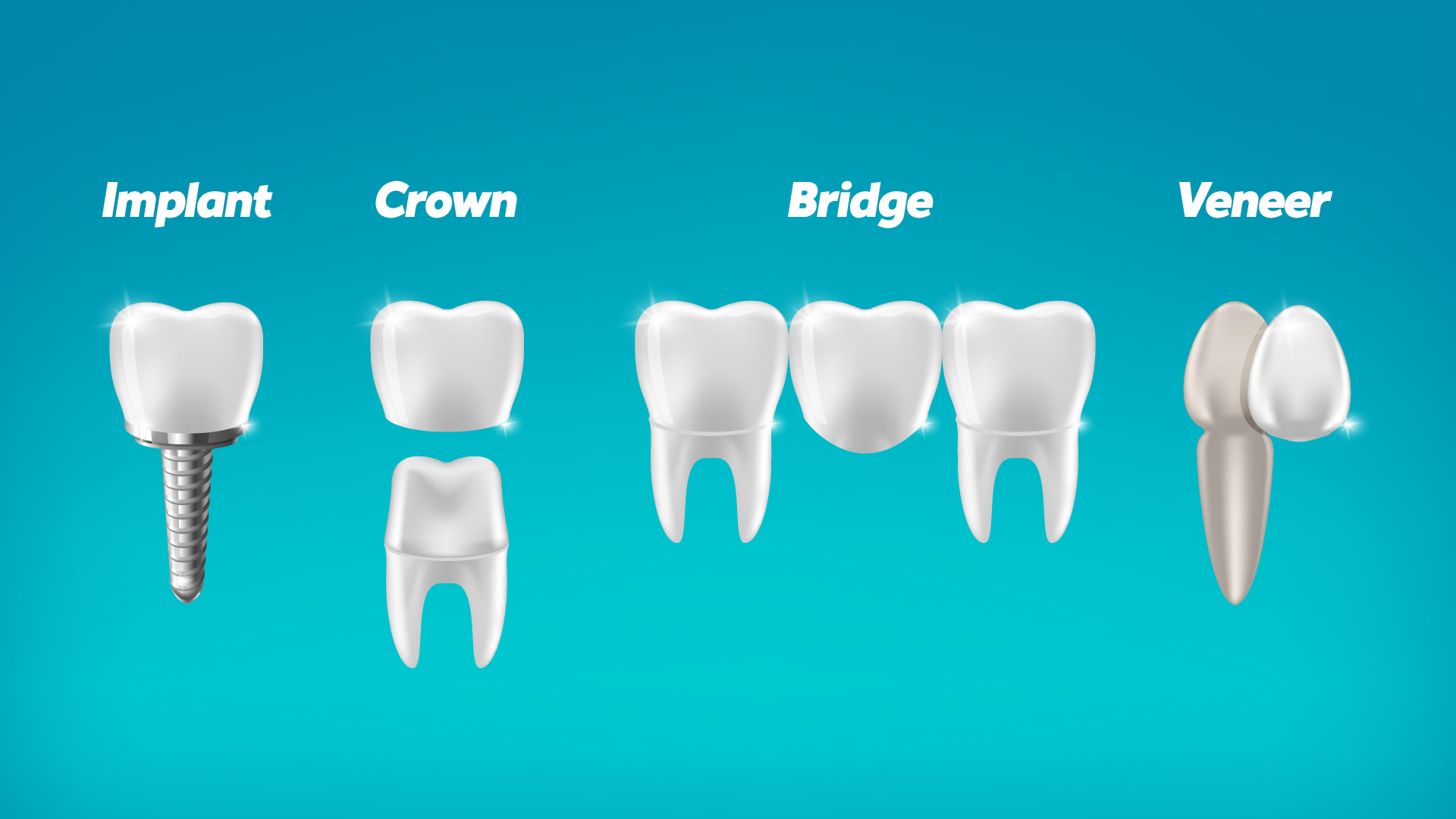 The dental implantation procedure
A dental implant is placed under local anaesthesia in a sterile environment. The dental surgeon proceeds in several steps. The first step involves incising the gum to remove a gingival flap; then, a hole is drilled to insert the implant. The bone will then reconstitute itself around the implant painlessly: this is called osseointegration.
A dental prosthesis is then made to measure. The dental prosthesis on an implant allows for replacing one or several teeth, whether damaged or missing. A crown is a dental prosthesis used to replace a damaged or missing tooth, and this permanent and fixed solution is also ideal for preventing bone loss and gum recession. An implant-supported bridge is a permanently fixed prosthesis with four dental implants, six or eight dental implants. At Body Expert, we recommend the All-on-6 for its excellent value for money.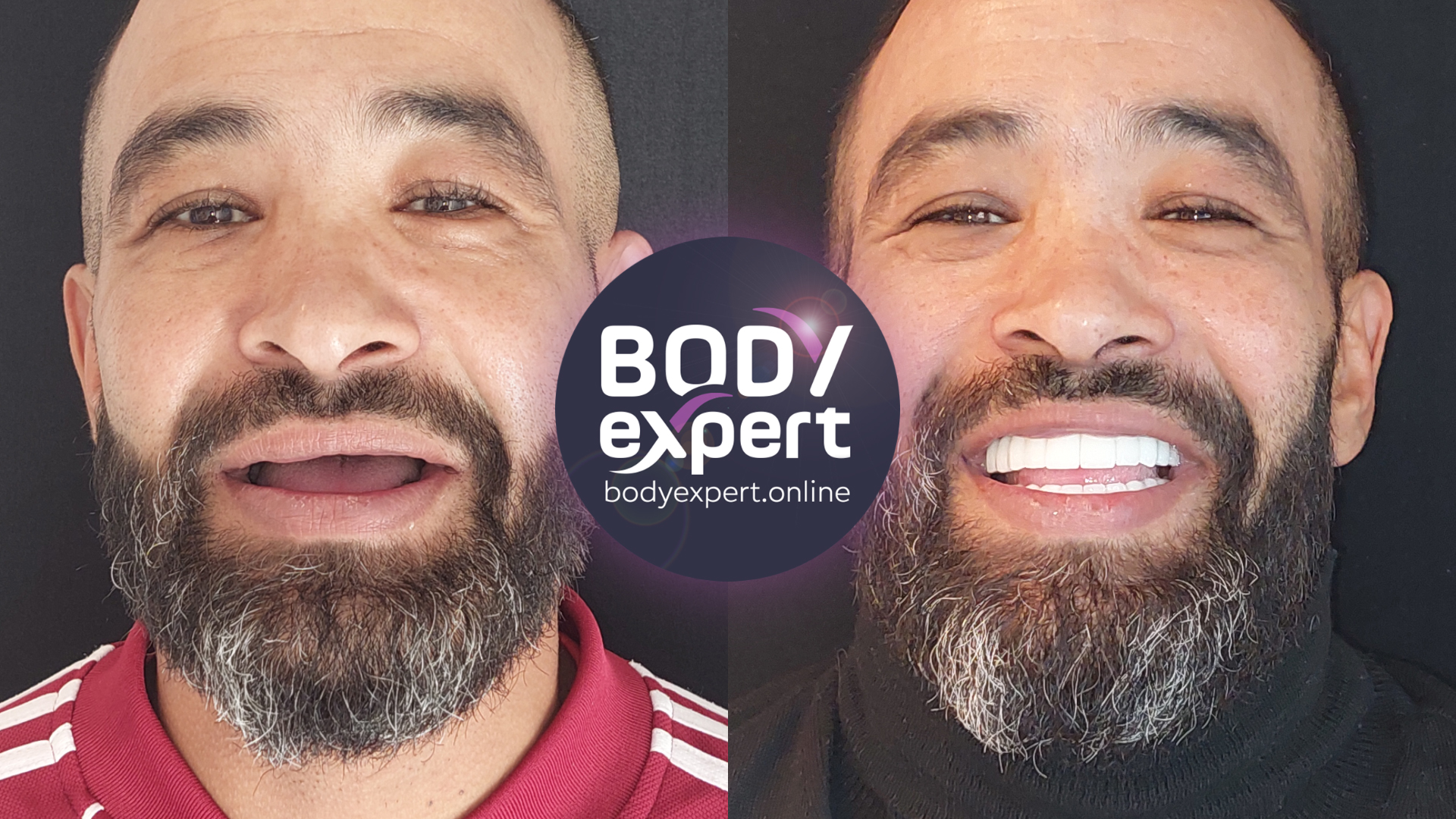 The bone volume must be sufficient to place the implant and ensure its stability, the bone volume must be adequate, which is not the case for all patients. After tooth loss, and in the absence of pressure stimulation on the bone, the bone mass of the jaw can gradually reduce. Therefore, it may be necessary to perform a dental bone graft. Dental bone grafting for implants is performed when the patient lacks bone density due to a long-standing tooth lessness that has not been treated. This procedure can considerably increase the dental implant's price, especially in the UK.
The cost of dental implants in the UK
A dental implant is the most effective and durable solution for replacing one or more missing teeth. However, many do not seek this type of care due to lacking financial means. Fortunately, there are solutions for cheap dental implants.
Can you get dental implants on NHS?
The NHS does not provide coverage for dental implants. However, in certain circumstances, it may be possible to claim reimbursement for the cost of dental implants. This is especially true for patients who cannot wear dentures, have experienced damage to their face or teeth, or have had oral cancer or an accident that resulted in tooth loss. The NHS may also be available for individuals with missing or malformed teeth due to hereditary or genetic conditions and those who have lost teeth due to other medical treatments.
Can you get free dental implants in the UK?
Obtaining free dental implants in the UK can be tricky. To qualify, you must undergo an assessment by a qualified restorative dentist. Additionally, the patient must be missing all their teeth in one or both jaws to be eligible.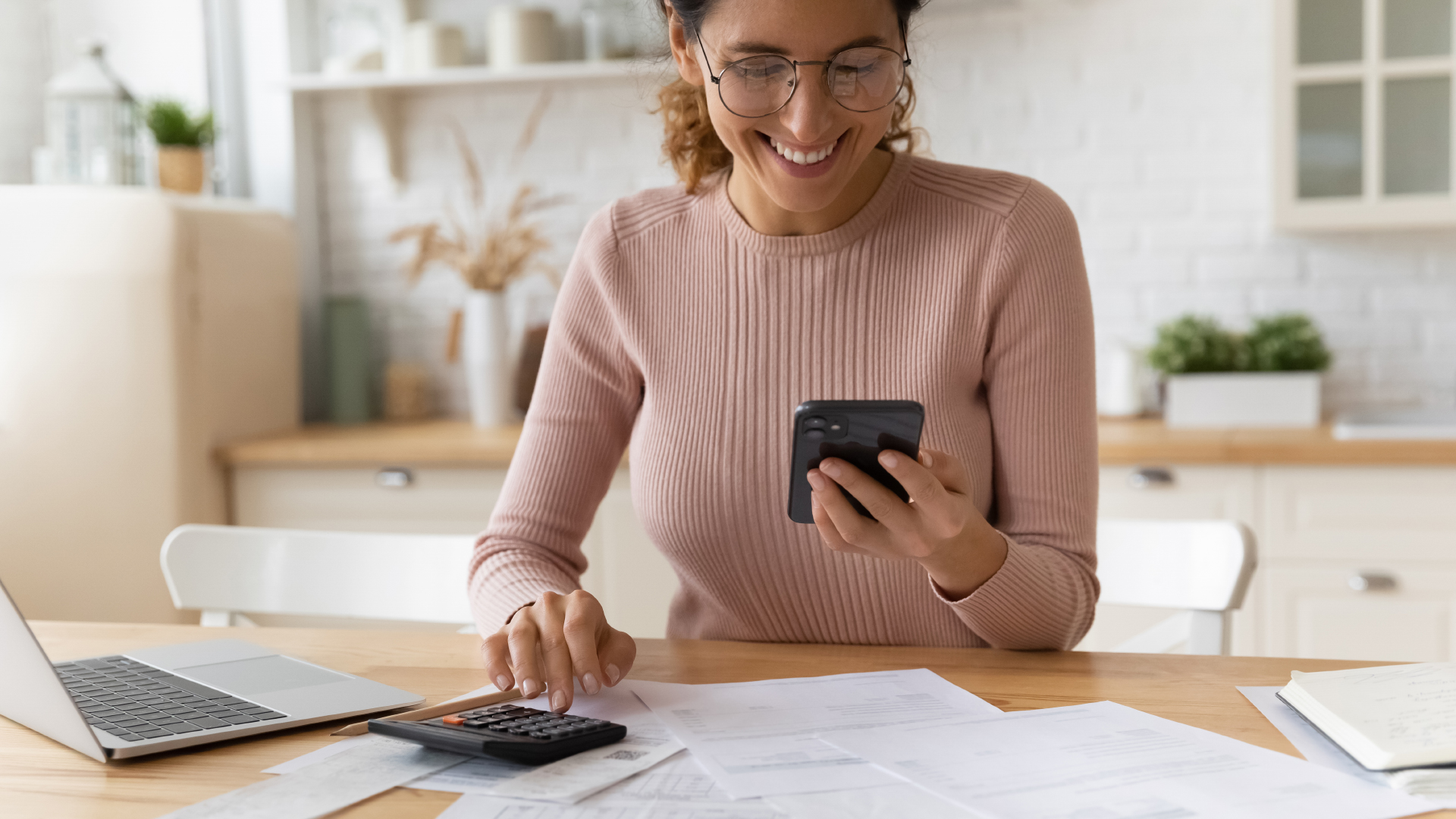 In addition to the previous requirements, other conditions must also be met to be considered for free dental implants in the UK:
The patient must have a general practitioner and attend regular check-ups.
They must have no untreated tooth decay, gum disease, or failing restorations.
They must not smoke and must be willing to adhere to the necessary care to maintain good oral hygiene.
The patient must be at least 18 years of age.
Where to go in the UK to find the cheapest dental implants?
The cost of dental implants in the UK can vary between £1700 to £3400. Finding affordable dental implants requires patience and a willingness to shop around. Various factors influence overhead costs for dental offices, and as a result, prices can be higher in larger cities where building rents and staff salaries are typically higher. Conversely, prices may be discounted and more attractive in areas with intense competition between dentists. Additionally, new dental practices may offer lower prices to attract clients.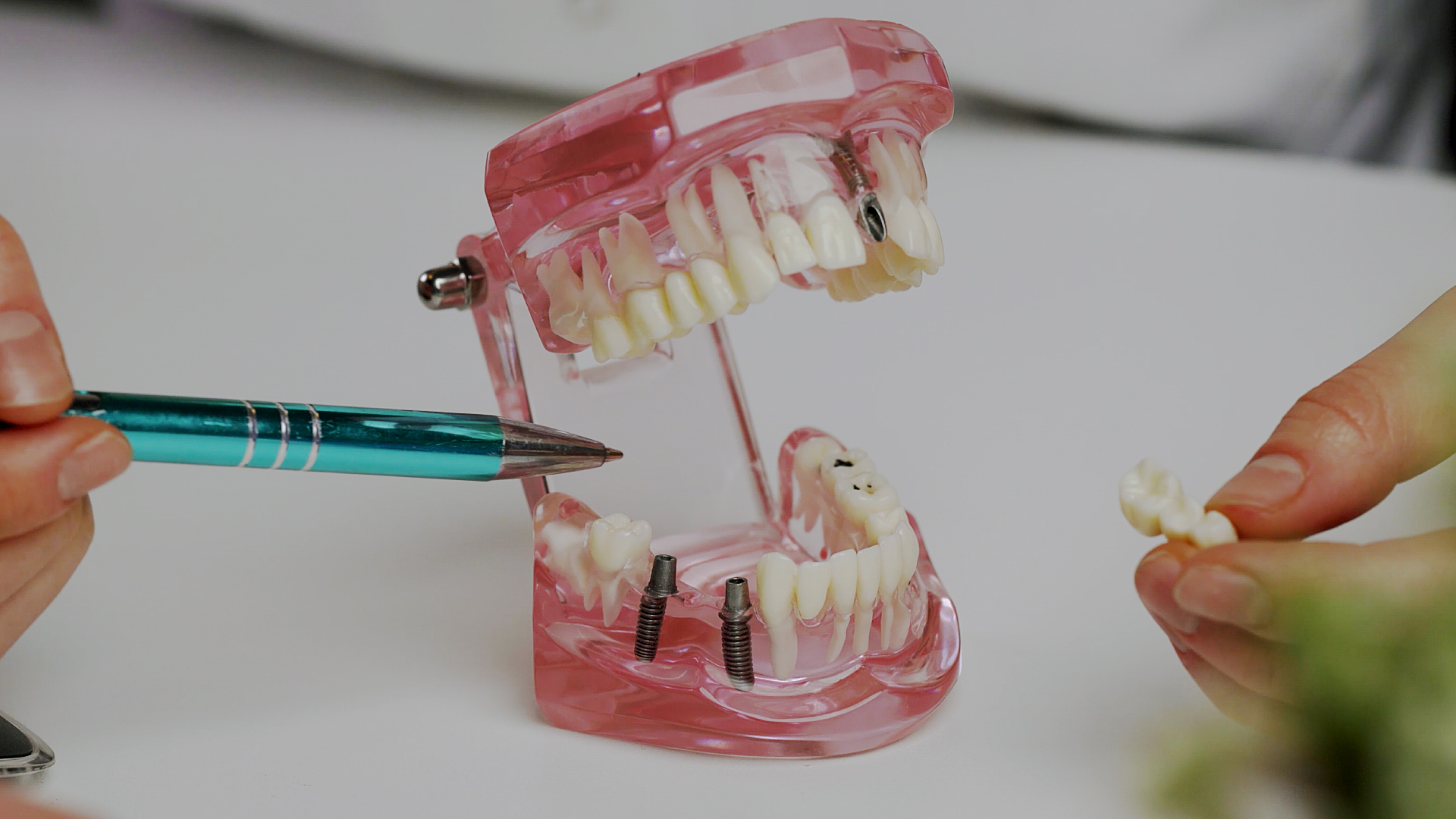 Maintaining good oral health can be facilitated by having a standalone dental plan. Depending on the type of coverage and individual dental care needs, there are several options for reducing the cost of dental implants. Health reimbursement plans are an affordable way to cover dental costs. Enrolling in a plan that spreads out your current dental expenses over a year is possible. However, caution is essential as some plans can be costly.
Have your dental implants abroad.
In recent years, dental tourism has gained popularity as more patients travel to foreign countries to receive dental implants. In addition to being a less expensive option, receiving dental implants abroad allows patients to benefit from the expertise of highly qualified dentists and receive treatment much faster than in the UK. Depending on the destination country, patients can save between 40 to 80% on the cost of dental implants and may even enjoy an all-inclusive trip with complete peace of mind.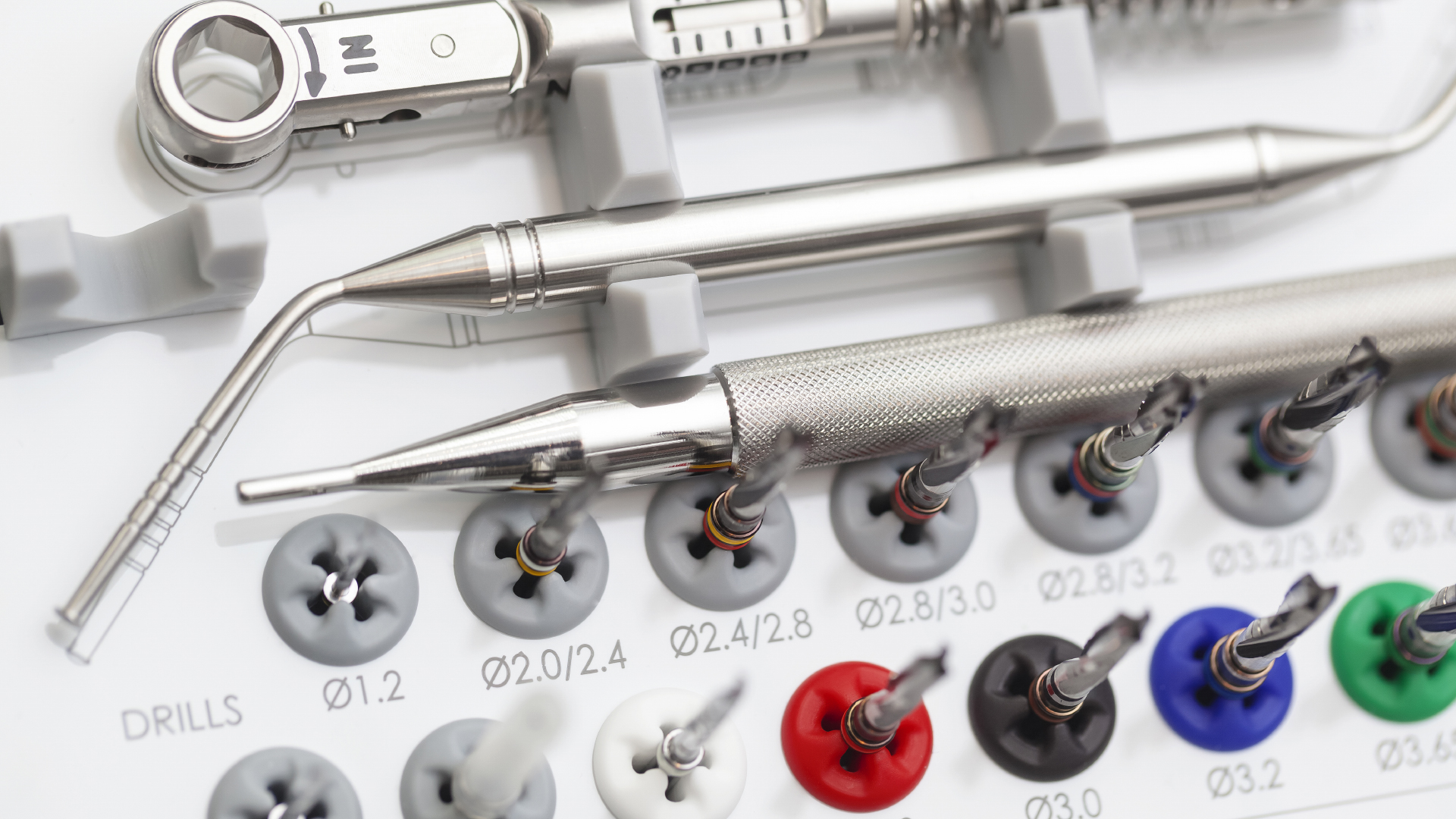 Comparison of dental implants prices abroad
Going to Turkey is undoubtedly more attractive when comparing the price of a dental implant in Turkey and the UK. In Istanbul, you can expect to pay between 350 and 500 euros for an implant and add 150 euros for dentures. In the UK, for the pose of an implant and a dental prosthesis of the average range, it is necessary to count at least £2000.
Dental implants in Turkey: the best value for money
Turkey has long been renowned for its quality aesthetic and hair care, and now it has earned a well-deserved reputation as a destination for top-notch dental care. With a convenient four-hour flight from the UK, Istanbul is the perfect location for world-class implantology treatments. As Turkey's cultural and commercial hub, Istanbul is equipped with the latest infrastructure, education, and technology to provide patients with state-of-the-art dental care. Turkey has invested heavily in its medical sector in recent years, and as a result, Istanbul boasts some of the world's most advanced dental infrastructure and innovations.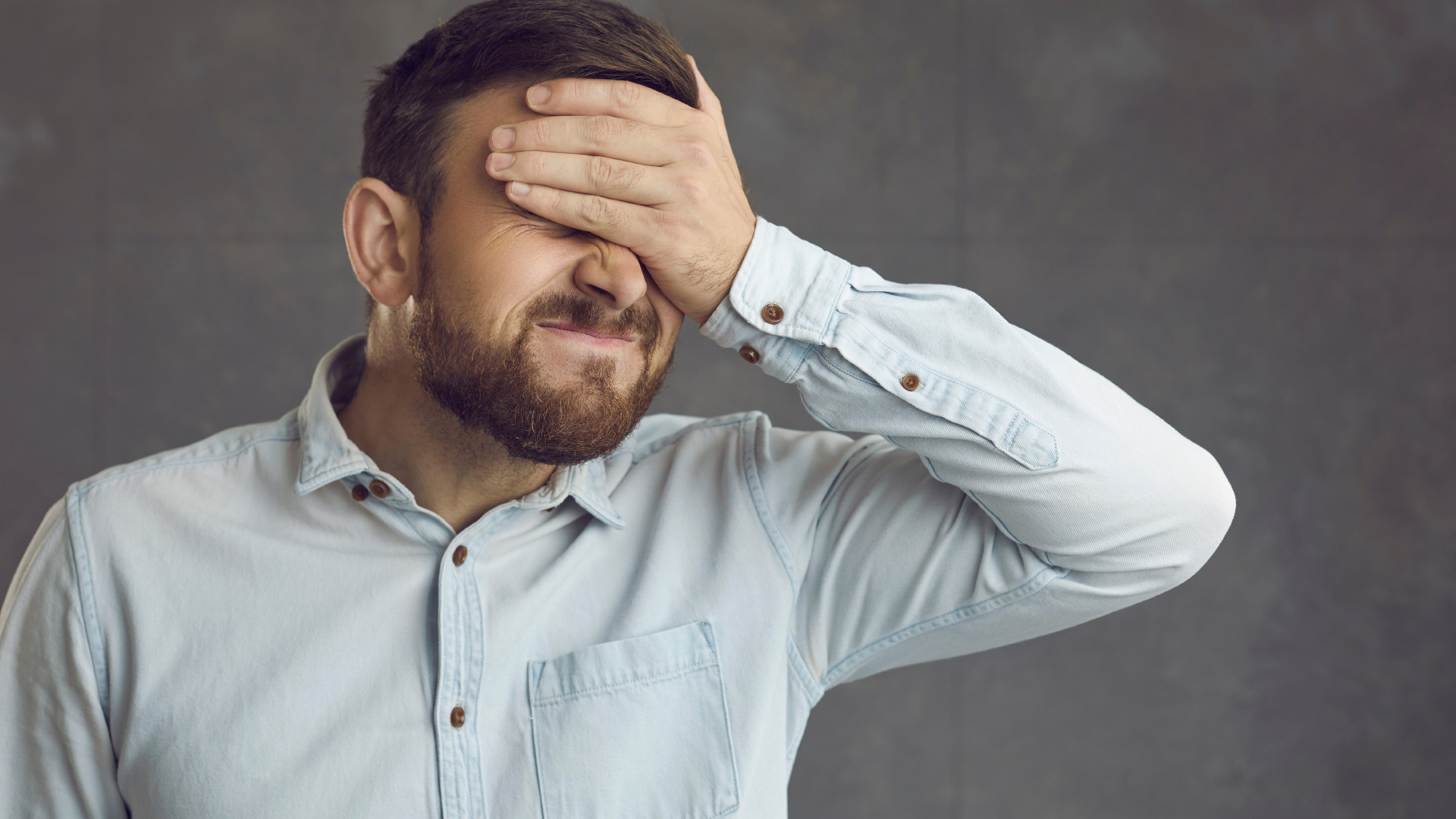 However, choosing a reputable clinic is important to ensure the safety and success of your dental implant treatment. At Body Expert, we only work with the most experienced and trustworthy dental professionals to provide our patients with the best possible care. Our dental surgeons are graduates of the best Turkish and/or international dental faculties and have extensive experience in implantology treatments. Additionally, our prosthetists use the latest technologies to create the highest-quality dental prostheses. With our commitment to excellence, you can rest assured that your dental implant treatment with us will be safe and successful.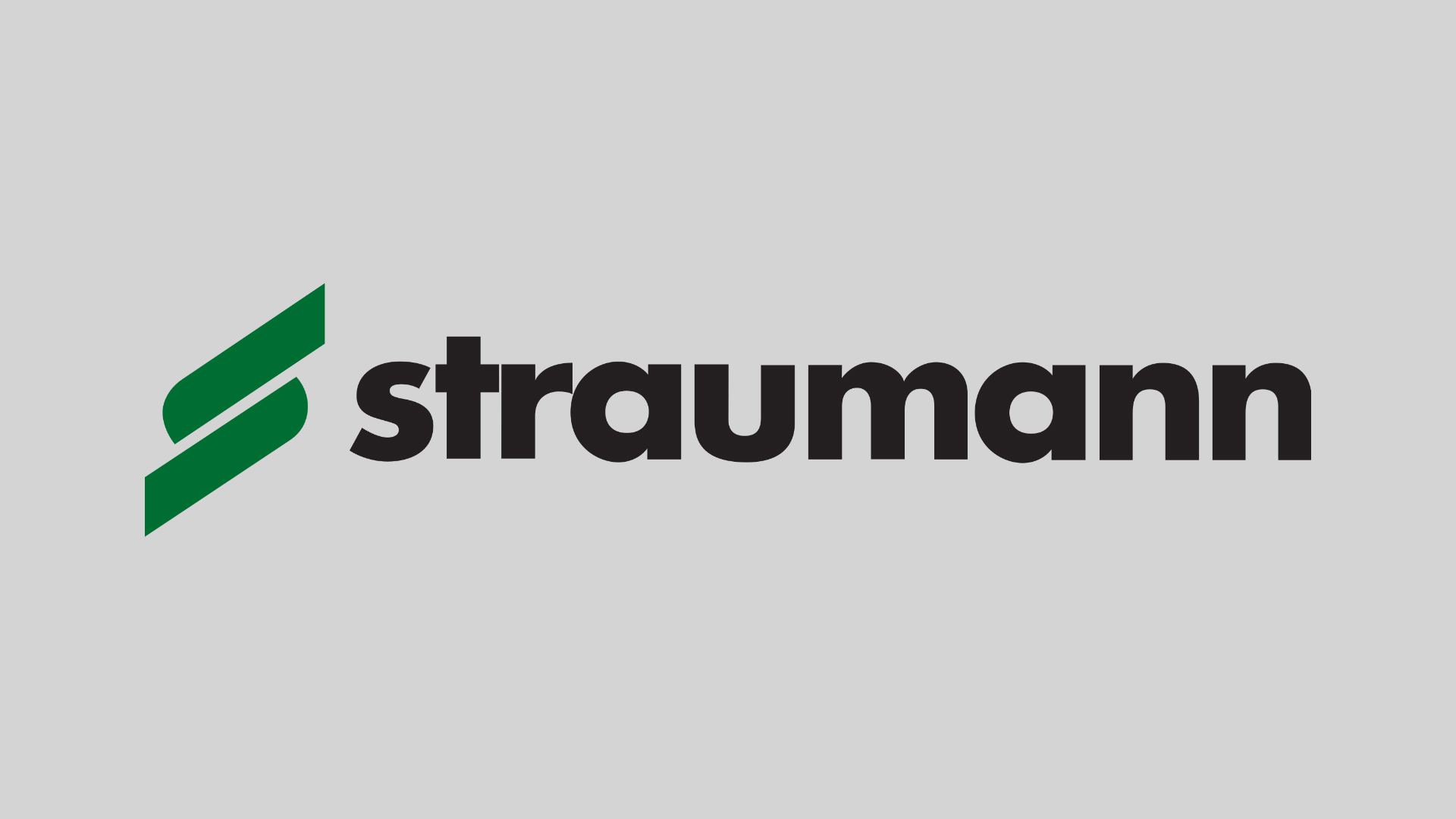 In Turkey, you will get a medical opinion in the shortest possible time. The appointment and the execution of the intervention are much faster, you will save precious time while making actual savings. Thanks to the efficiency, availability and professionalism of the Body Expert teams, it is possible to organize a stay to have dental implants in the shortest possible time.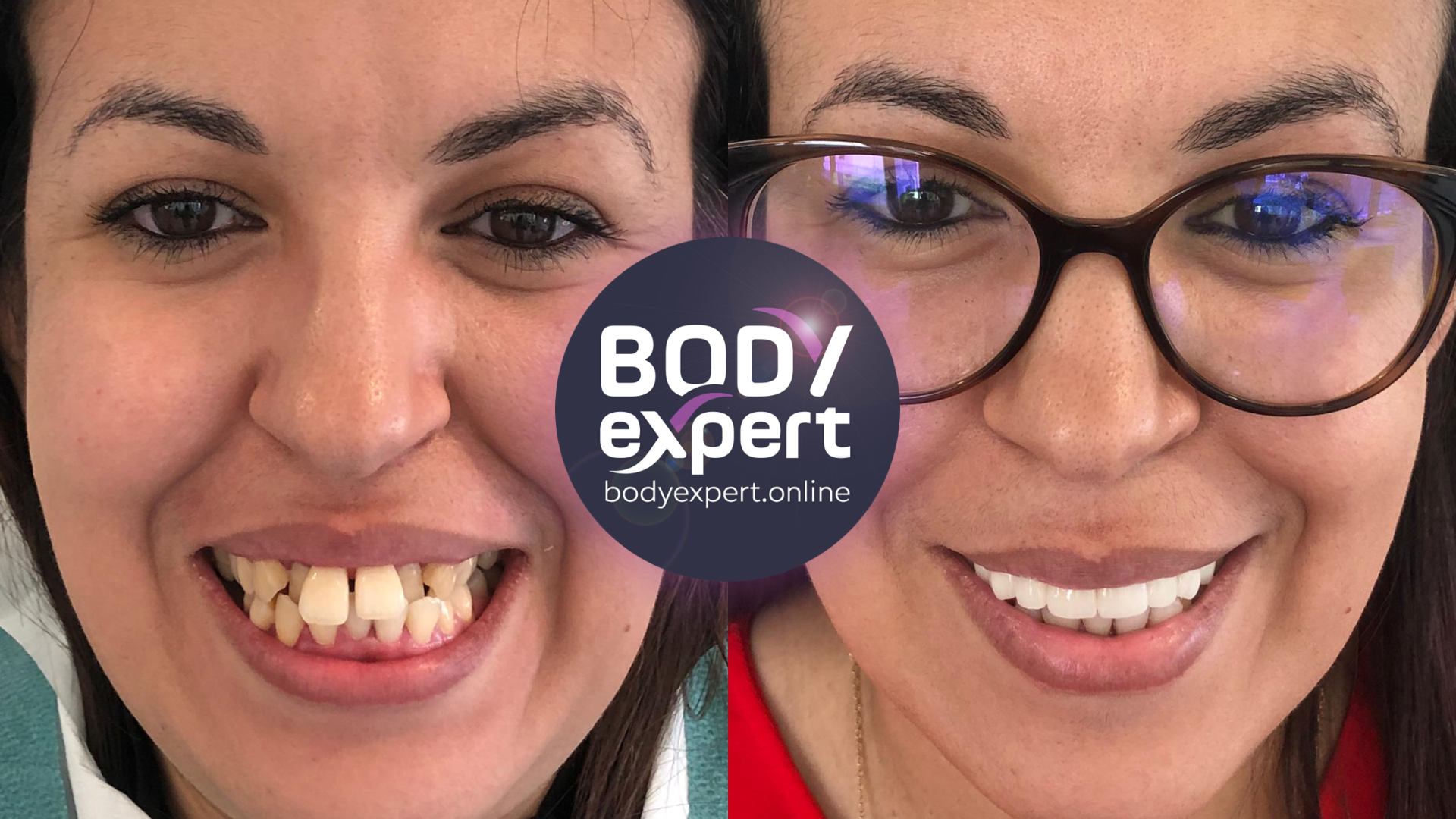 Dental implants in Hungary
Hungary is also a popular destination for cheap dental implants. Although these destinations have long attracted many patients, Turkey is increasingly gaining popularity due to the prices and quality of care provided.
Dental implants in Spain
Spain is also a destination offering attractive rates for dental implants. Dental implants in Spain are cheaper than in the UK, and the waiting list is shorter. However, the price of the operation remains half the price in Turkey, with an equivalent or even better quality of care in some clinics.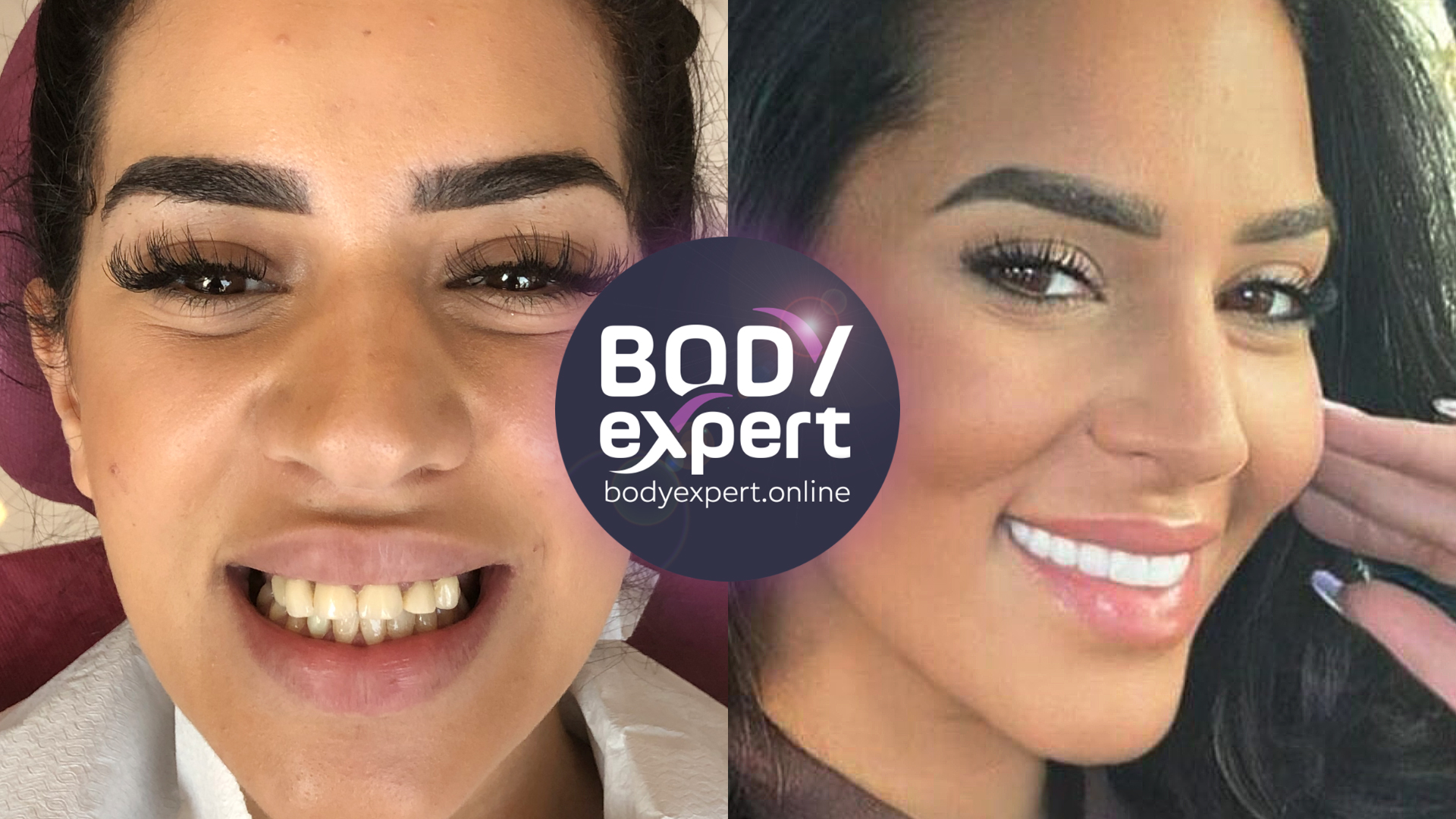 Do not sacrifice quality over price.
Reducing the quality of the implants is a solution to getting a cheap dental implant. However, this is a bad idea. Dental implants must be of very high quality to fulfil their role, designed to replace one or more missing teeth by placing them in the alveolar bone. A poor-quality dental implant can be as much of a hindrance to the procedure's success as a poor diagnosis, an ineffective professional and a poor post-operative follow-up.
At Body Expert, we have chosen excellence to guarantee our patients the best dental treatment. That's why we use devices from recognized brands like Straumann to meet our patients' treatment, comfort, and aesthetic needs.
Straumann is the world's number-one manufacturer of implants and has more than 3,500 scientific publications to its credit. The brand originates from numerous technologies and techniques in implantology, placing it at the forefront of innovations in dental treatment. Straumann implants optimize treatment results and improve reliability and comfort. Easy to place, restore and maintain, the Straumann implant offers more predictable results and a longer life span.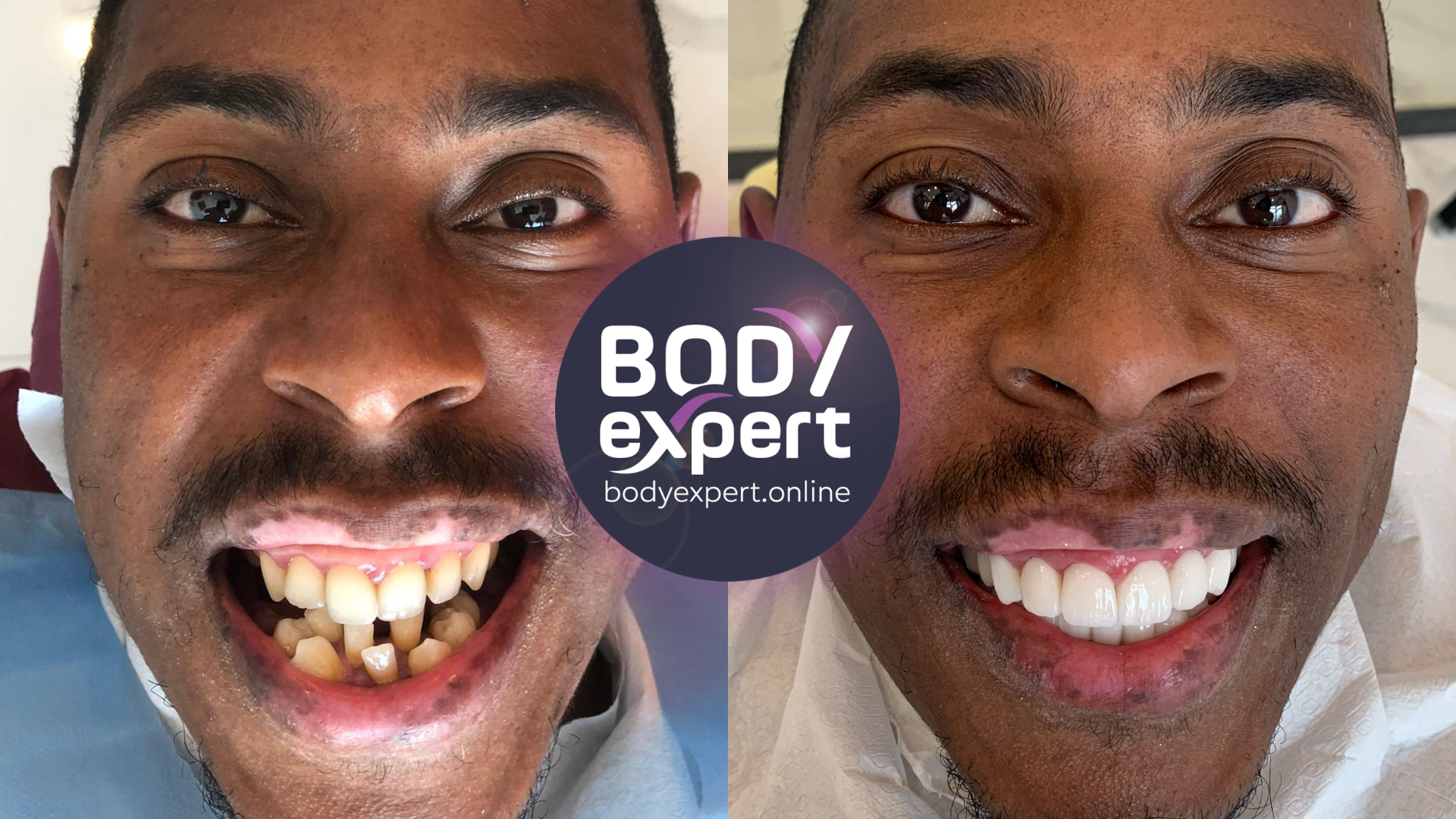 Some other things to have cheap dental implants
Several solutions exist to benefit from coverage of the cost of dental implants.
Dental schools
Dental schools are also a way to access cheap dental implants. The principle is simple: students train for their future, and the patient benefits from affordable care in exchange. The procedures are performed under the supervision of an experienced surgeon. However, the waiting lists are usually very long, and you can wait months before receiving treatment.
Charity
There are very few charities that provide free dental implants. If your teeth are lost due to cancer, some organizations dedicated to this pathology can help you finance your dental implants. Although it is rare, some philanthropic dentists offer this type of treatment. Unfortunately, demand outstrips supply, and not everyone can be accommodated.
Alternatives to dental implants
There are several less expensive alternatives to dental implants. To replace one or more missing teeth, opting for the following solutions is also possible.
Dental bridge: A dental bridge is a partial denture attached to neighbouring teeth to replace one or more missing teeth. To be fixed, it can be glued or cemented. A bonded bridge is indicated when a tooth needs to be replaced. To be connected to the adjacent teeth, it uses metal fins. Unlike the conventional bridge, the bonded bridge does not require grinding the adjacent teeth. The traditional bridge is placed after grinding or devitalizing the abutment teeth.
Removable prostheses can be partial or total and can be removed according to the patient's needs. The partial removable prosthesis rests on the gum, and the teeth are still present, while the total removable prosthesis rests only on the gum.
Although there are less expensive alternatives, dental implants are still the best solution for restoring a harmonious and functional smile over the long term. Dental implant surgery is a reliable procedure that preserves adjacent teeth and prevents bone loss.
Turkey remains a preferred destination to ensure the success of your procedure and benefit from cheap dental implants. Do not hesitate to contact one of our experts to obtain a quick treatment and regain a beautiful, functional dentition as soon as possible.
6830 vues
2 commentaires
1