Like an artificial tooth root, a dental implant anchors a dental prosthesis, allowing you to chew comfortably, preserve your bone and mouth health, and smile again. A durable periodontal operation with a high success rate, thanks to a proven implementation technique and the use of materials that are biocompatible with the human body. However, dental implants remain an expensive and complex solution that requires careful consideration to make the right choices without breaking the bank or sacrificing the quality and reliability of the technology used. In this case, dental tourism can be an interesting alternative to offering high-quality oral rehabilitation at a reasonable price.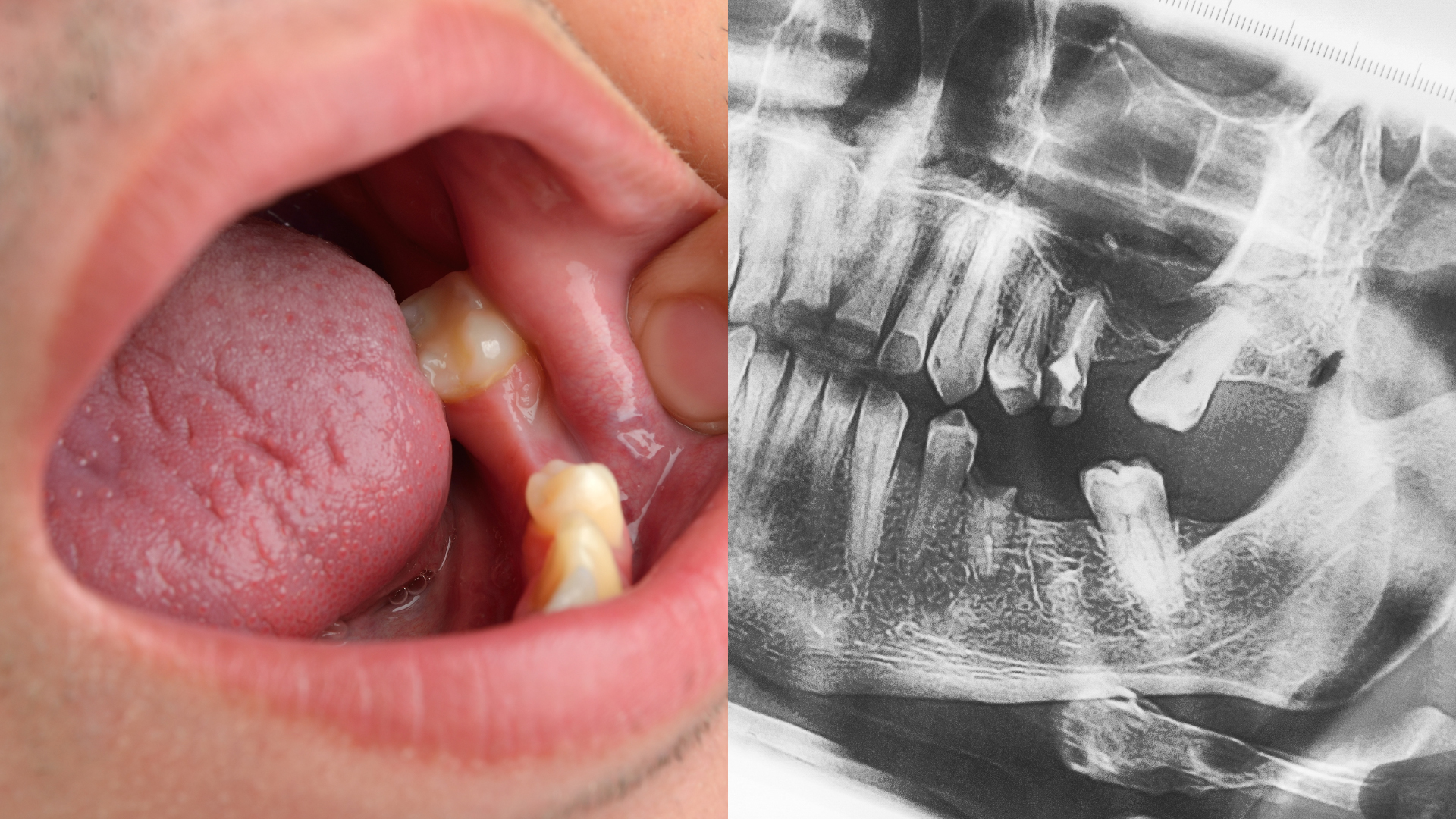 Why get a dental implant?
When a tooth is damaged or missing, and its root has been compromised by bone disease, poor dental hygiene or an accident, it can lead to structural discomfort of the jaw, a chewing problem or aesthetic concern. It can also risk damage to neighbouring teeth, lead to bone loss, and have irreversible consequences for a patient's overall health due to the proximity and sensitivity of the cranial area.
The placement of a dental prosthesis is essential to replace the missing tooth, stop the risk of bone degradation, regain good chewing, better speech, and an oral balance as comfortable as aesthetic. Imitating the function and aesthetics of a natural tooth, the prosthesis – crown, bridge or denture- is attached to a dental implant anchored in the jawbone and acts as a dental root. Thanks to the dental implantology technics developed over the last thirty years, and the use of materials that are bio-compatible with the human organism, it is considered that titanium dental implants can remain in the patient's jaw for life. However, dental prostheses that overlap the implant, regardless of their type, are not eternal: they must be replaced after a certain period.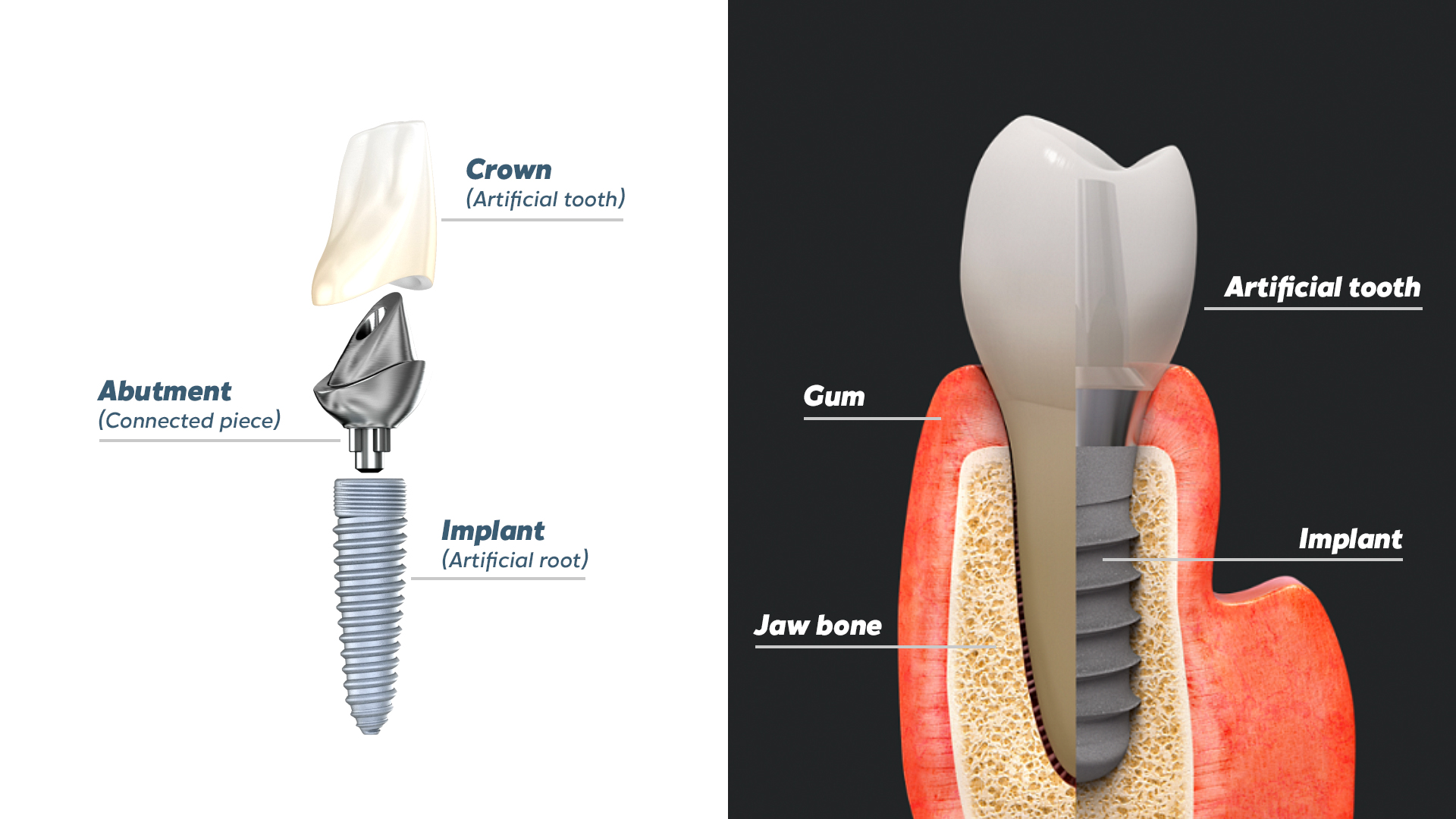 What is a dental implant?
A dental implant is a processed medical piece, usually made of titanium, inserted into a patient's jawbone. This dental screw replaces a dental root, durable and resistant, on which a dental prosthesis is fixed. The dental surgeon, also called a stomatologist or an implantologist, opens the gum, drills a hole where the tooth is to be replaced, and screws the dental implant into the bone at a precise angle and position so that the artificial tooth is perfectly aligned with its neighbours. The abutment is then screwed onto the dental implant, which serves as an anchor for the artificial tooth. The implant acts as an intermediary between the jawbone and the artificial tooth, absorbing the masticatory force between the two elements. The implant-artificial tooth couple replaces a lost or decayed tooth completely and permanently and allows the patient to regain better oral health.
Dental implants can replace a single tooth (crown), two or three teeth joined together (bridge), or support fixed or removable dentures (All-On-4 to All-On-8), which replaces a complete set of teeth.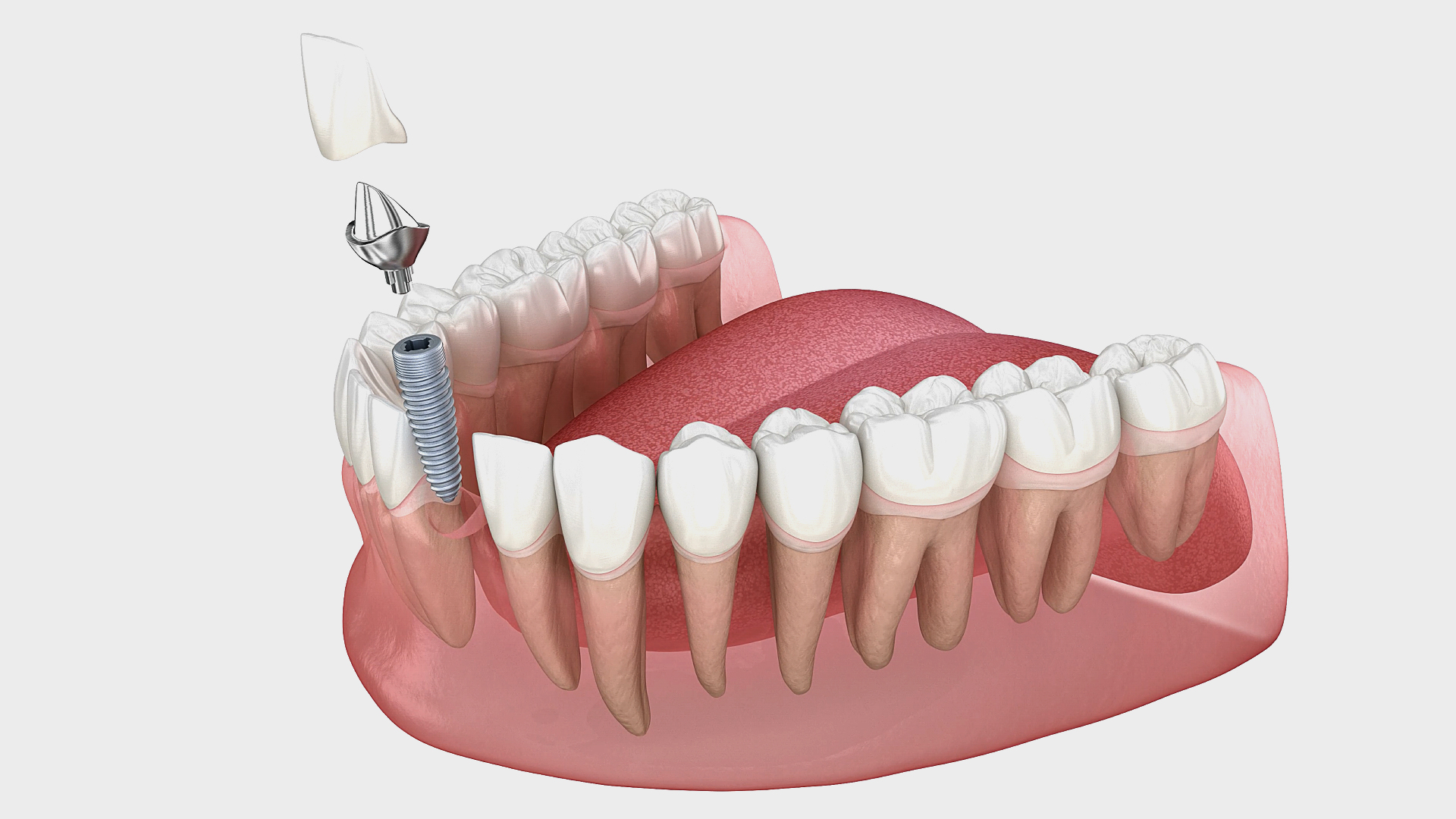 What are the advantages of dental implants?
The development of dental implants since the 1980s would not have been possible without the discoveries of the Swedish researcher Per-Ingvar Brânemark, who, in the 1950s, observed that titanium was biocompatible with the human body, and could be colonized and integrated into the organism, by welding itself to the living bone and without creating rejection or infection.
By integrating with the jawbone, the implant provides an anchorage that is as stable and more resistant over time than a natural root, with a chewing force equivalent to, or even greater than, a natural tooth. The chewing pressure is better distributed, reducing stress on adjacent structures, such as neighbouring teeth and gums.
Dental implants allow easy placement of fixed or removable prostheses that are more comfortable, reliable and discreet than non-implanted ones. Implants do not require adhesives (glue, resin or cement) to attach the prosthesis, nor do they modify or touch the enamel of the neighbouring teeth, as is sometimes required when placing bridges. In addition, it prevents cavities from forming. This is not a reason to abuse sugar or skimp on brushing.
Implants help maintain a balanced volume of alveolar bone (around the teeth), preventing its reduction when the tooth is missing. They help restore a natural physiognomy, both functional and aesthetic, on facial features, smiles and speech. Finally, the financial investment is certainly high, but it is for life, offering a long-term sustainable solution.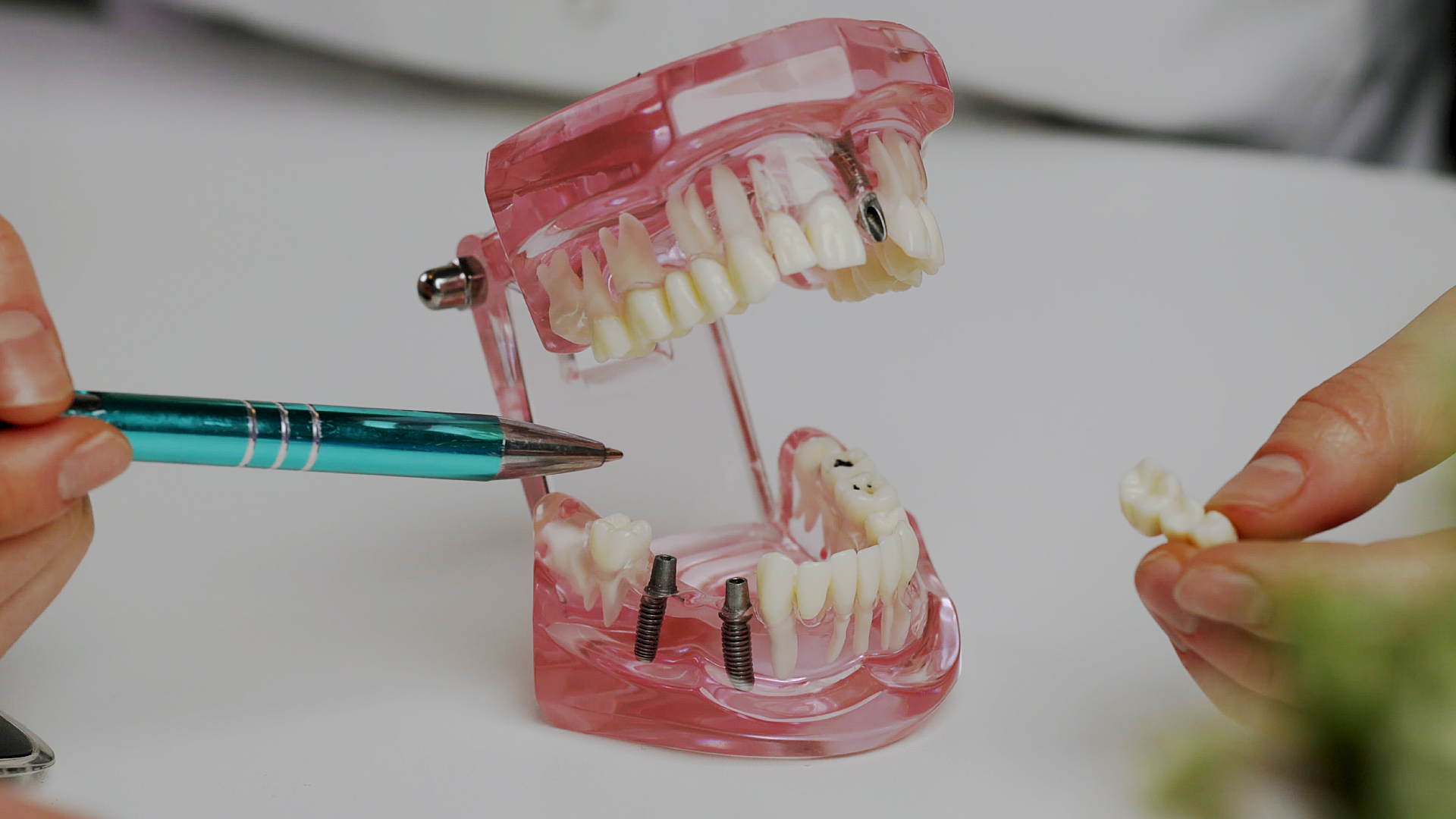 What are the contraindications to dental implant surgery?
Dental implants are not for everyone. Only adults whose jawbones have reached the end of their growth period are eligible. Pregnant women are not recommended to have an implant. Some dental occlusion problems may require realignment before implant treatment: some teeth that are misaligned, edentulous, or tilted forward or backward need to be properly aligned through orthodontic treatment. For implanting a single crown, or if certain cases require the correction of an entire dentition by placing crowns, orthodontics can be avoided: dental prostheses placed on implants are artificially aligned and automatically correct occlusion problems.
Dental implants can be contraindicated in case of localised problems: bruxism, insufficient bone mass in the jaws, periodontal disease, dysfunction of the oral mucosa, chronic inflammation of the gums, or even bad mouth hygiene.
Other medical contraindications exclude the placement of implants, notably because of risks related to the surgical act: allergies, immune deficiency, unstable diabetes, risky medical treatment with anticoagulants, antidepressants, cancer treatments, osteoporosis, immunological diseases, psychiatric diseases. Cardiac problems are incompatible with dental implantology: cardiomyopathy, valvulopathies, and recent infarction.
Various bone or anatomical problems can be solved by bone or gingival regeneration techniques, such as sinus lift, simultaneously with the placement of implants or by adapting specific implants, such as zygomatic implants or short implants.
Finally, all surgeons require real motivation from their patient before starting the implant placement: the convalescence and the maintenance of the new teeth must be accompanied by a clean lifestyle and perfect oral hygiene, which guarantee the success of the implantology. And don't forget patience: depending on the case, it is necessary to wait two to six months between the implant procedure and the placement of the permanent prostheses. Tobacco and alcohol, which slow down cicatrisation and bone integration, must be banned during the healing process.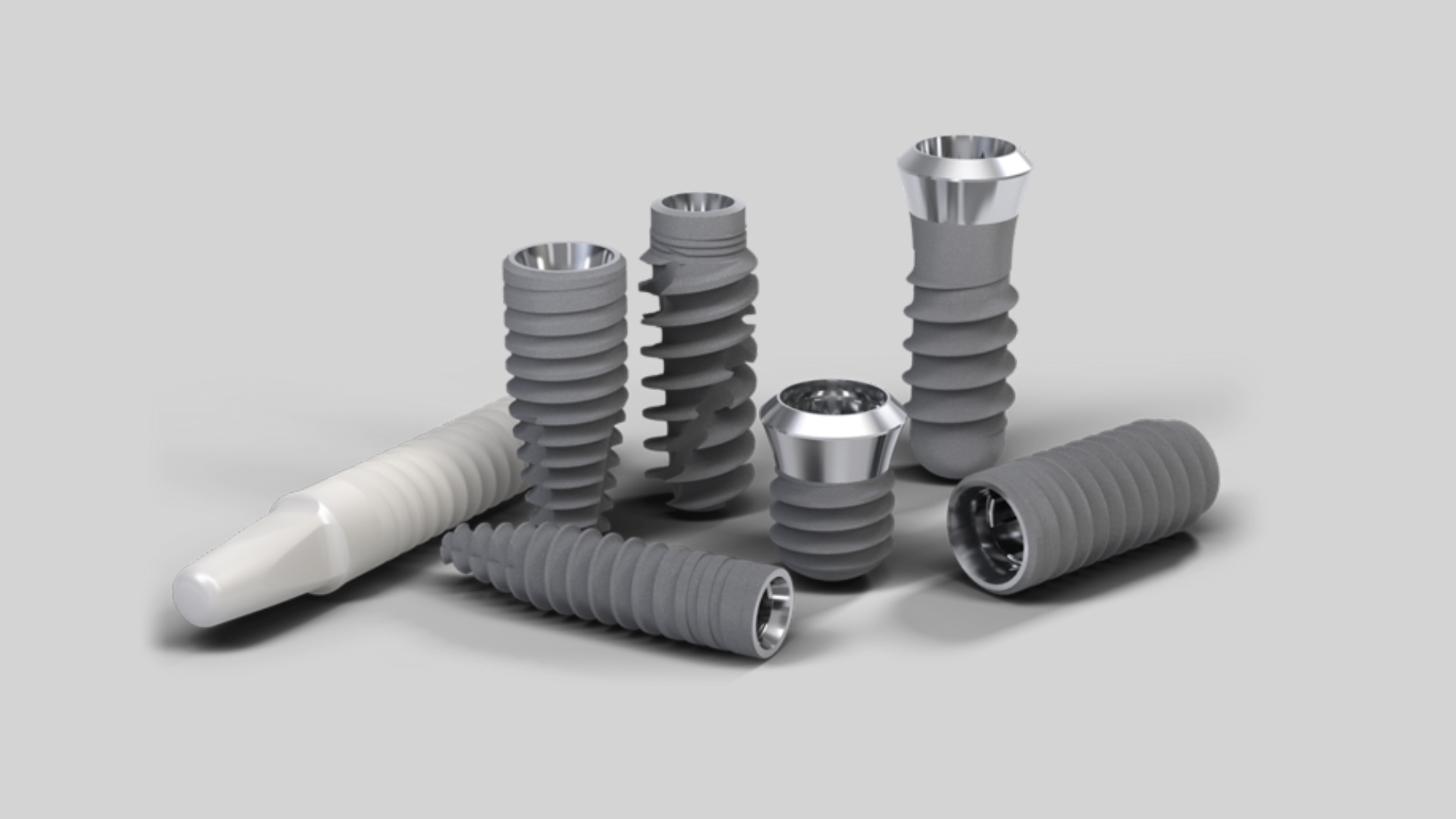 The different types of dental implants
There are different types of implants with different materials and designs, all of which promote osseointegration, an essential element for the strength and stability of the implant/dental prosthesis implementation. The size and shape of an implant depend on where it is placed and the patient's bone structure. It can be screwed into the bone or placed under the gum if the jawbone is too thin or if a bone graft is rejected.
The most commonly used material for implants is titanium. This inert precious metal is compatible with the human body and offers excellent support for colonising bone cells around the implant. In some rare cases, implants made of zirconium, extracted from zircon, one of the oldest rare metals on earth, are used.
The shape of the implants varies by brand, but they are generally cylindrical, with a length of 10-15 mm and a diameter of 3-5 mm, to accommodate different jaw types. During the implant planning process, the surgeon analyses the quality and quantity of residual bone, biomechanical factors and the patient's aesthetic requirements to select the most suitable implant. However, short implants offer a less invasive alternative to bone grafting for some patients with insufficient residual bone volume.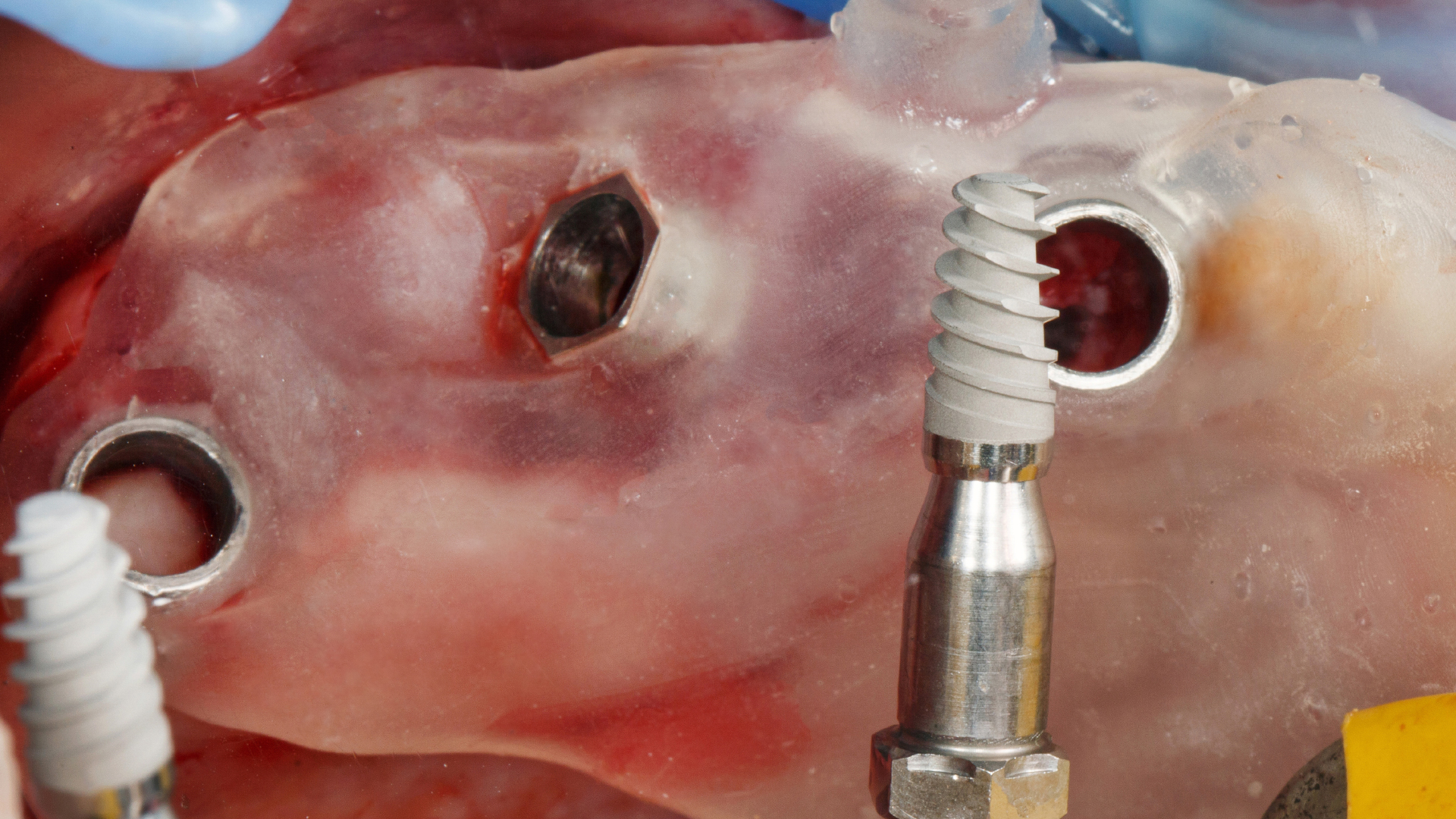 Short implants
Short implants, between 6 and 8mm in length and less than 3.75mm in width, are advantageous in several ways: shorter healing time and treatment costs, simplification of the procedure and surgical risks, and less risk of damage to surrounding bone structures and roots. Short implants are especially suitable for the lower jaw because of their greater chewing force and bone resorption capacity. They are as reliable and durable as normal implants.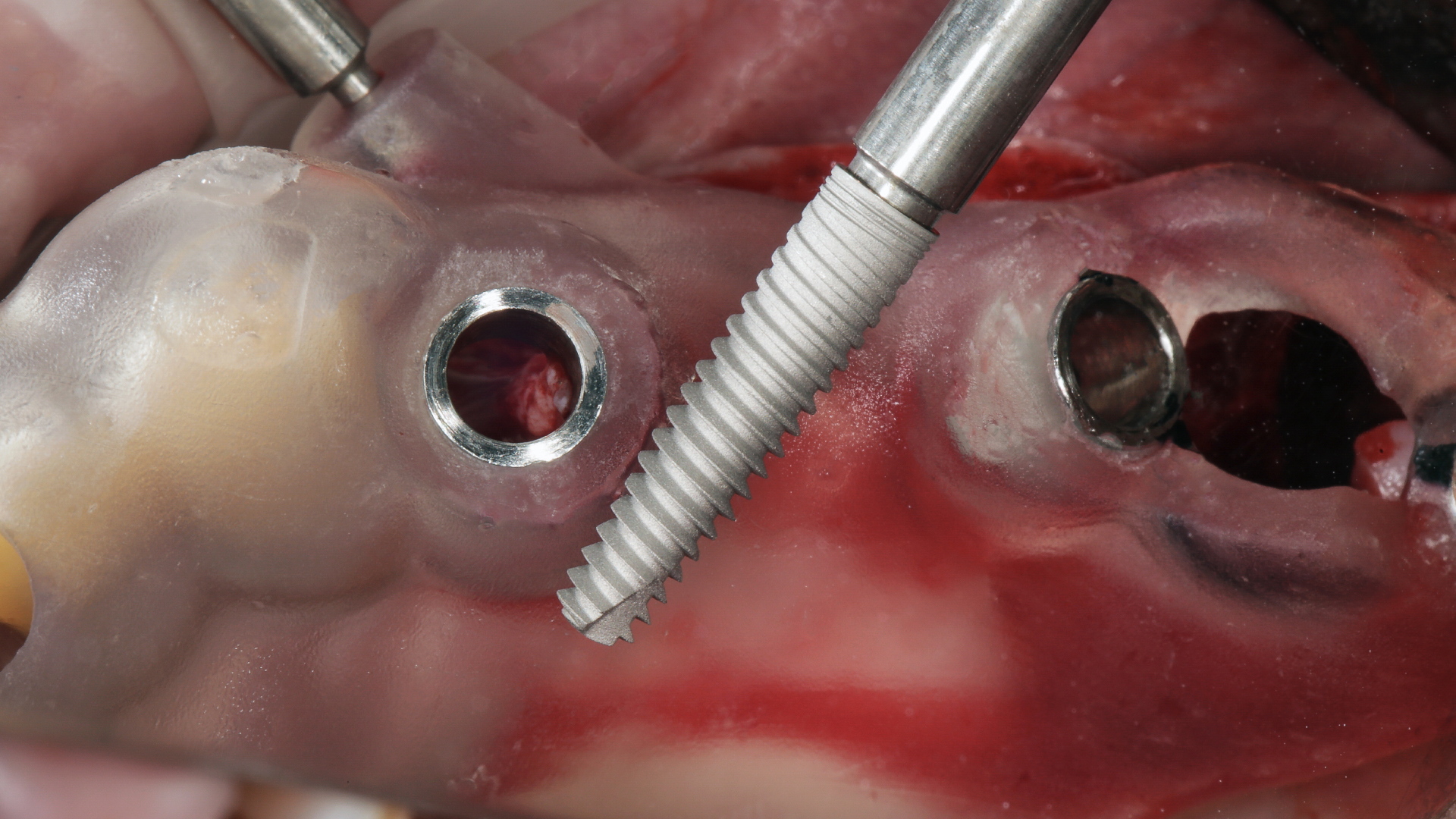 Zygomatic implants
There are also long implants, called zygomatic implants, because they are inserted in the zygomatic bone, or malar, a bone tissue forming the cheekbones, and offering a quality and stable anchorage. These implants, 30 to 50 mm long, are suitable for patients who no longer have teeth in the upper jawbone, do not wish to wear removable dentures, and whose jawbone is too thin to support normal implants without bone grafting surgery. Zygomatic implants avoid the need for a bone graft or a sinus lift and offer a swift turnaround time: the denture can be attached to the implants on the same day as the placement of the implants. Their success rate is high (between 90 and 100%), and their stability is guaranteed in the long term.
The different brands of dental implants
Although there are nearly 200 specialised companies worldwide, about ten main brands compete for the dental implant market and implantologists preferences. They focus on production quality, experience and depth of range, technological innovation and availability of products in their specific market.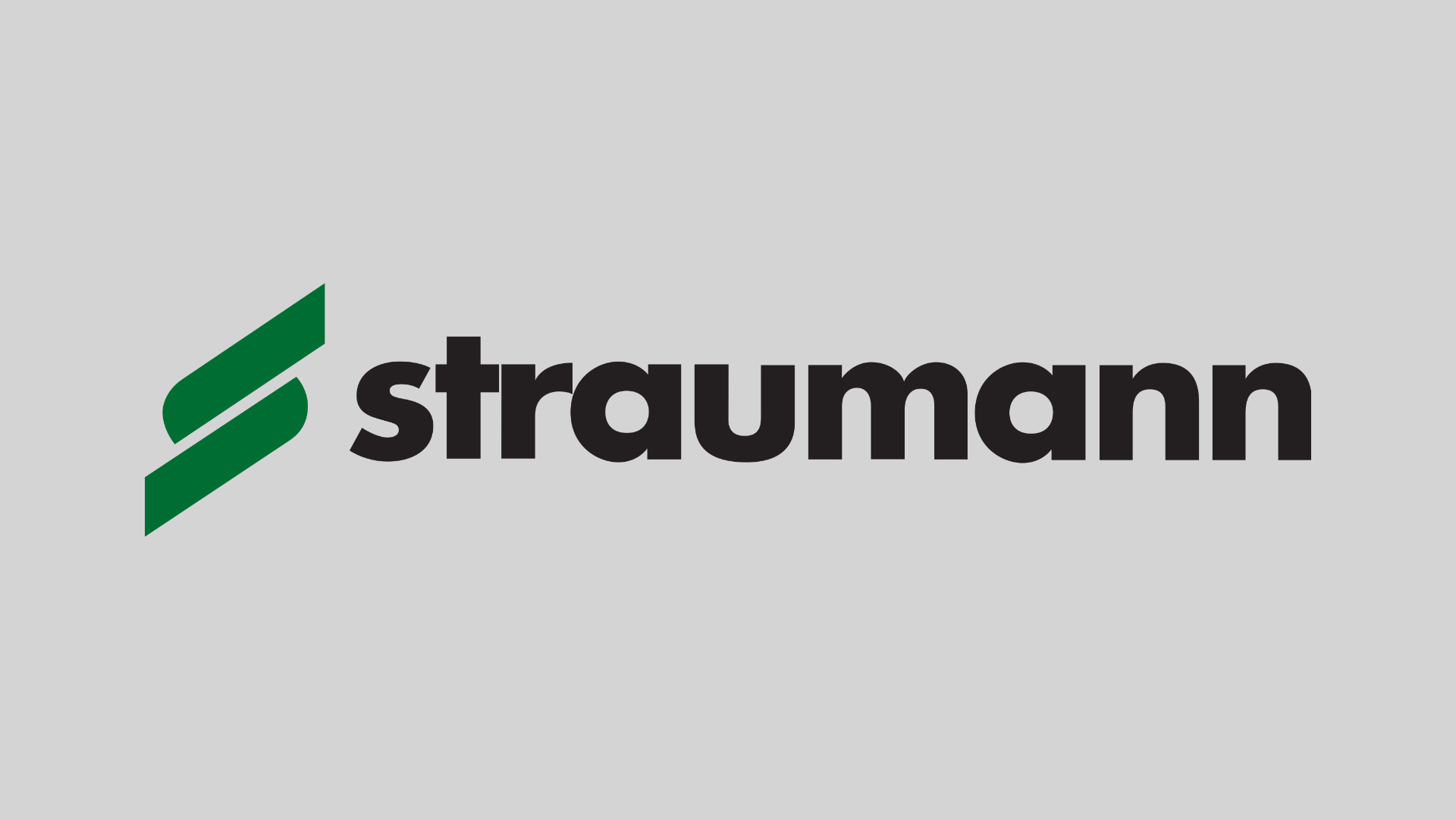 Straumann
The Swiss-based European market leader, founded in 1954, is a champion of innovation and research in dentistry and biomaterials. Straumann is appreciated for the high quality and durability of its implants and for its IT applications that support and facilitate the work of dental surgeons. The preferred brand of dental clinics selected by the BodyExpert dental tourism agency in Istanbul, Turkey, Straumann offers high-end implants at high prices but with a lifetime guarantee.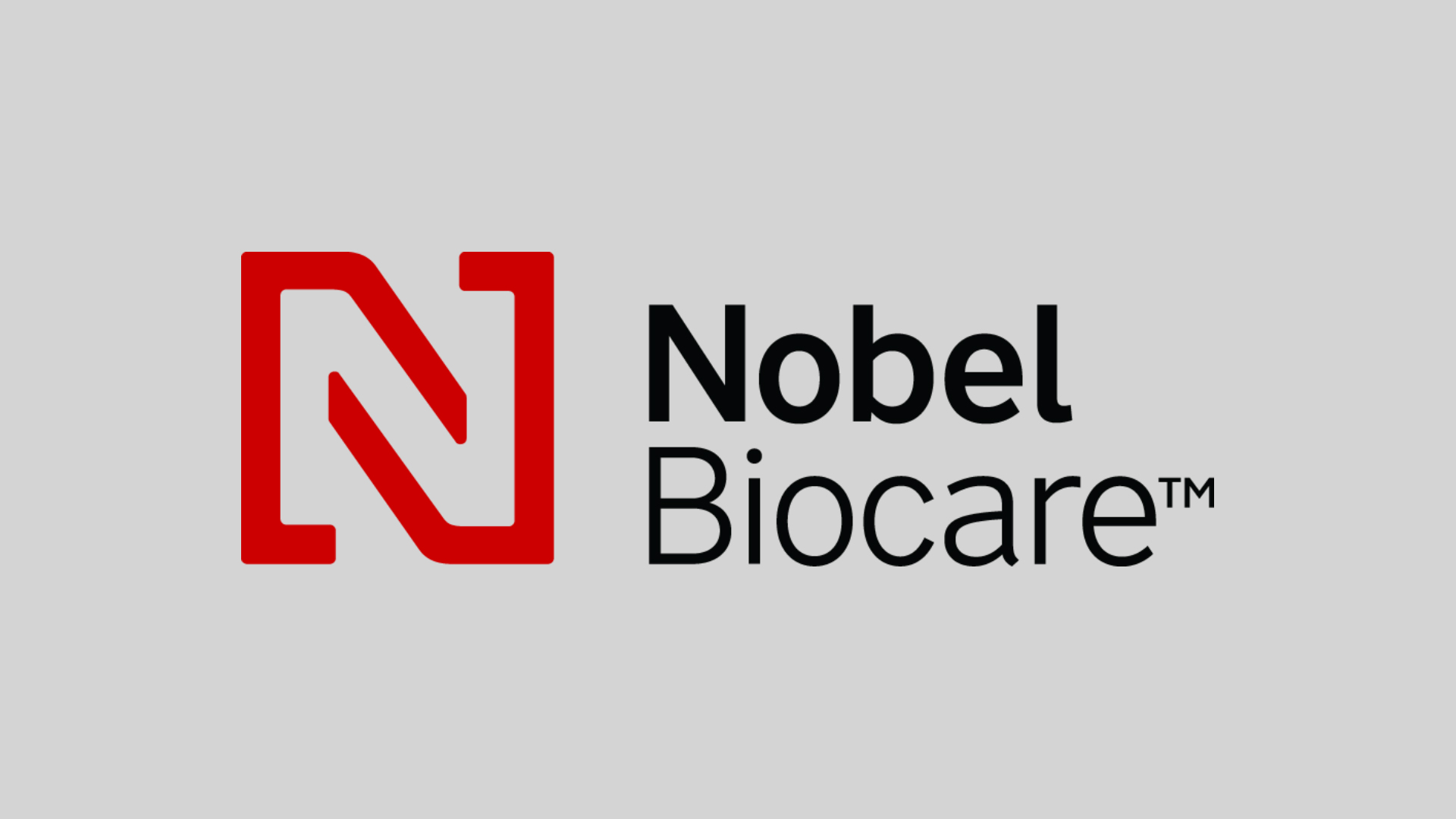 Nobel Biocare
Nobel Biocare was founded in Sweden in 1981, is based in Switzerland and has subsidiaries in 80 countries worldwide. A premium brand renowned for the quality of its products and support for implantologists, appreciated for the comfort and strength of its implants, guaranteed for life.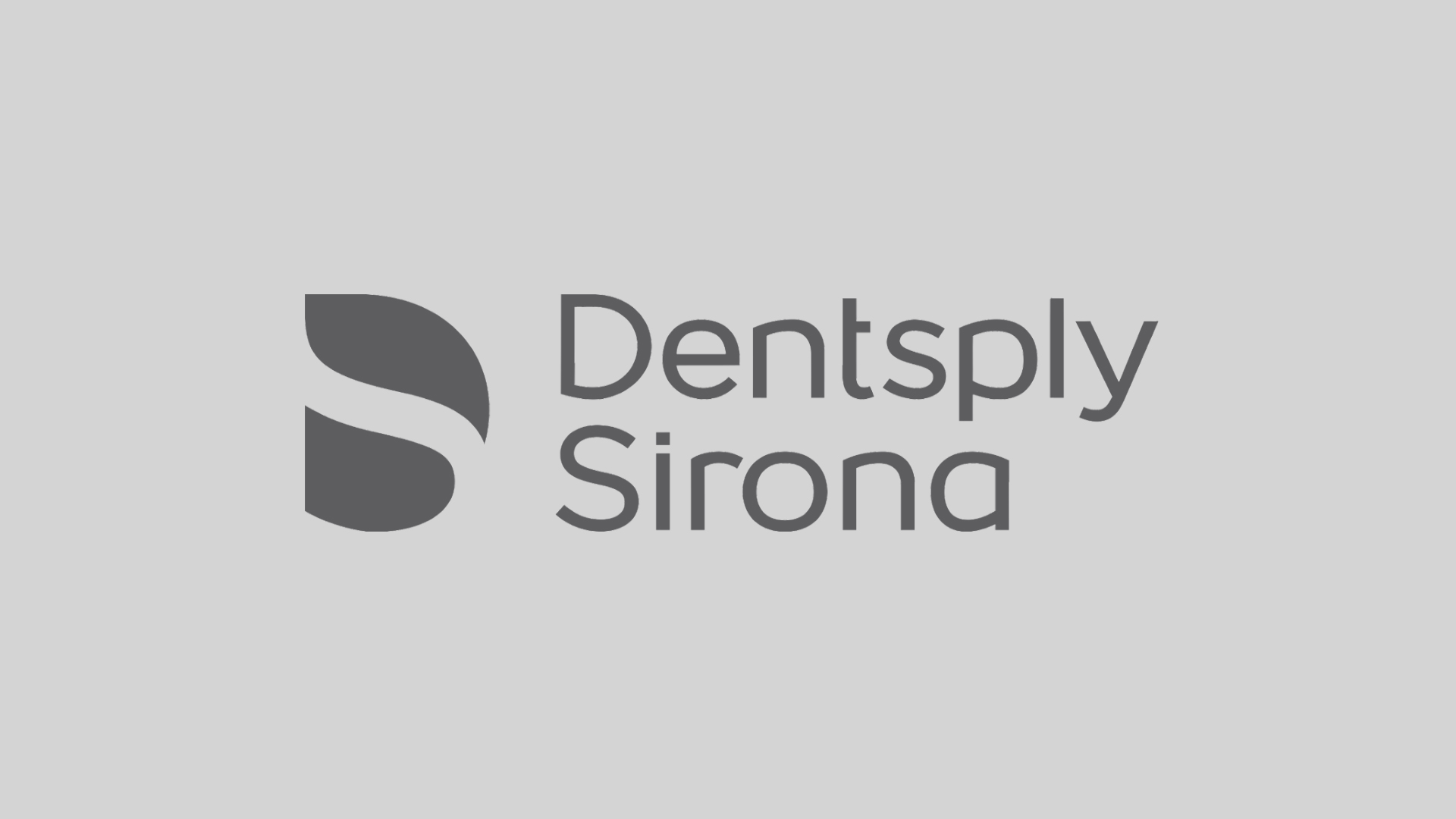 Dentsply Sirona
Dentsply Sirona is the union of two great brands, Sirona (Germany, founded in 1877) and Dentsply (United States, 1899), which merged in 2016 to achieve international expansion. The marriage paid off with producing high-end, durable and comfortable implants, including the Astra Tech Implant System line, which is highly regarded by implantologists.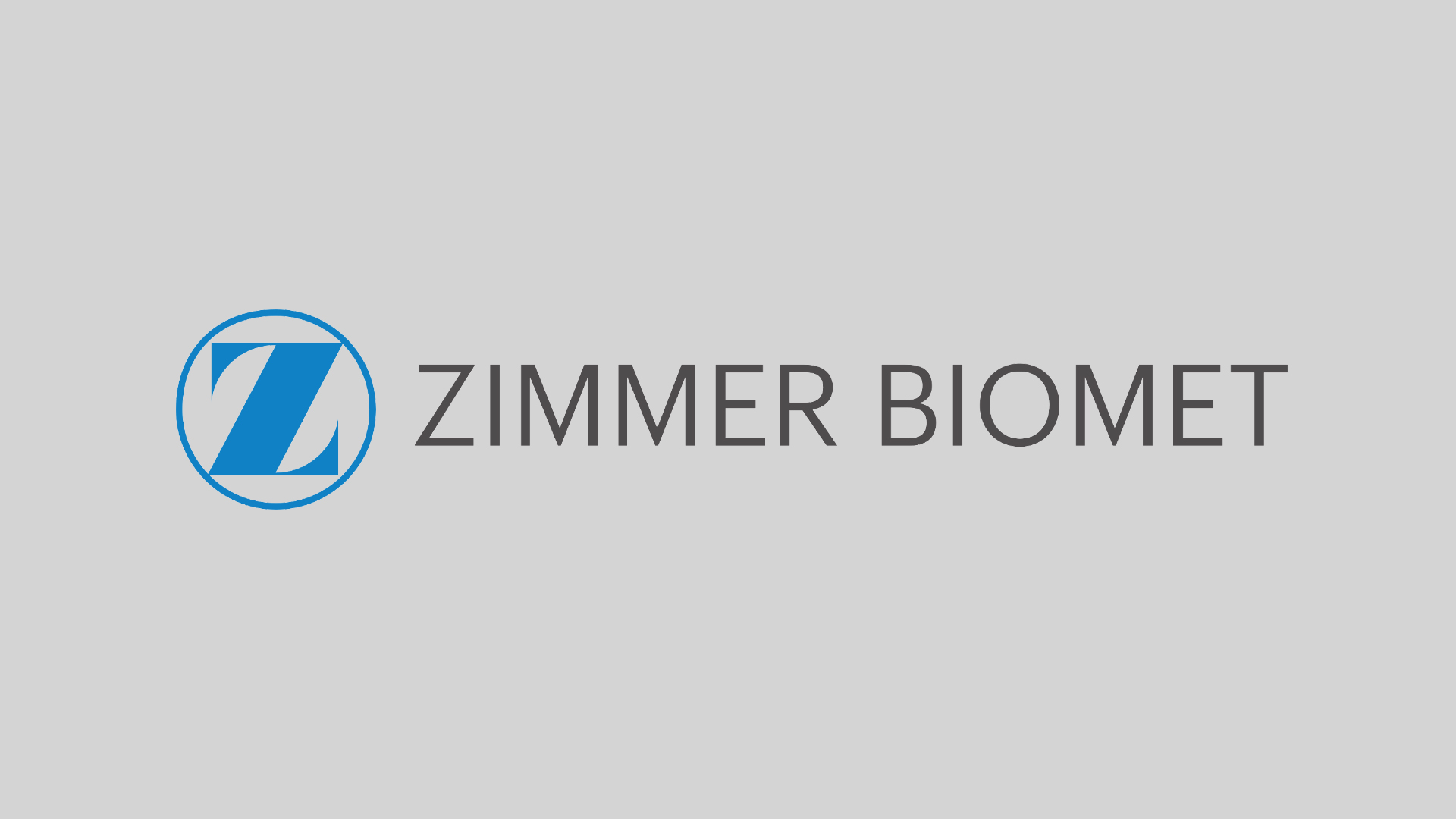 Zimmer Biomet
Zimmer Biomet is one of the largest dental companies in the world. Their reputation is built on their dental implants' high quality and diversity, offering a suitable and durable answer to many patients, with product availability and professional support appreciated by dental practices.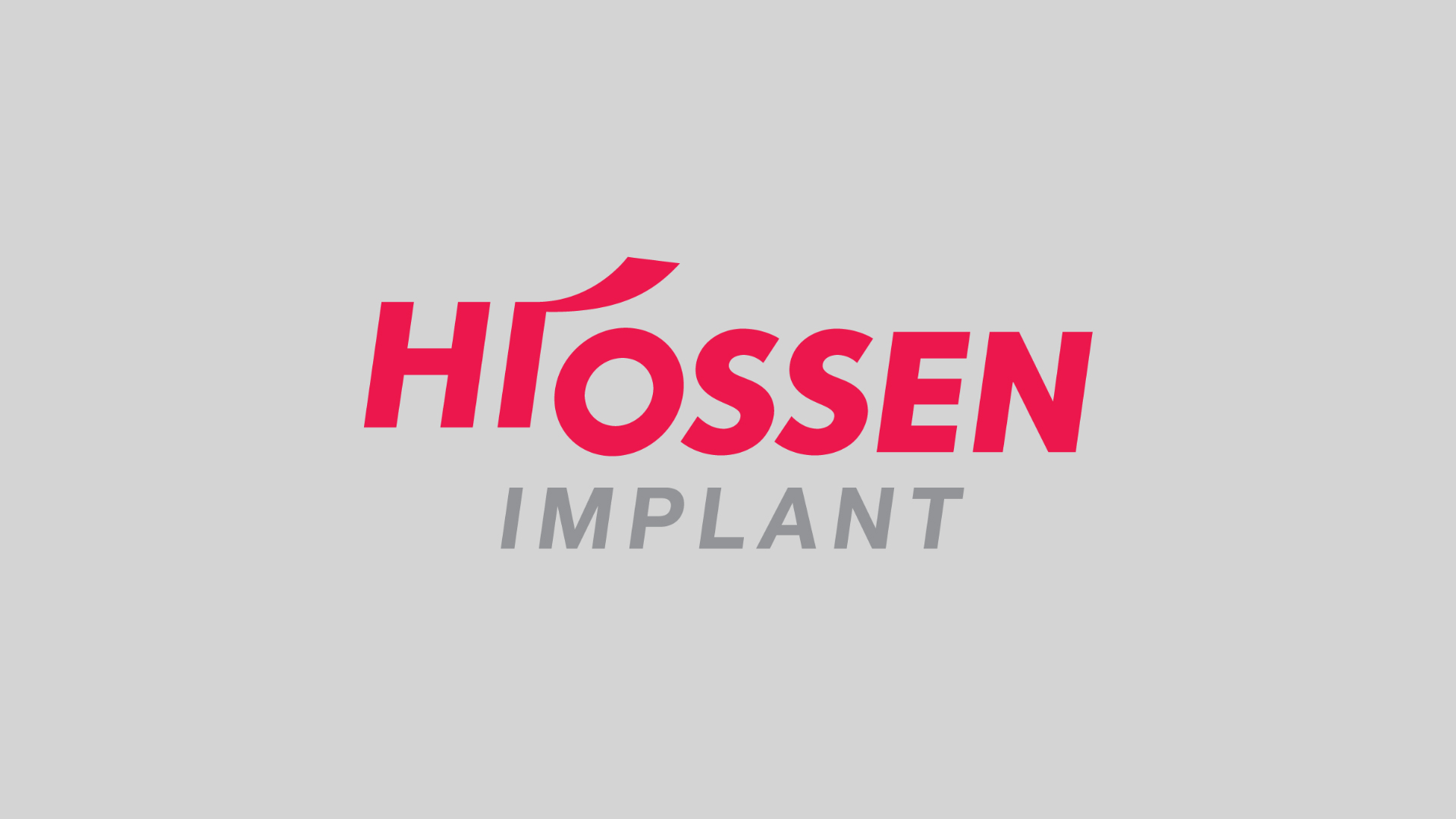 Hiossen
Hiossen is one of the leading U.S. companies in the implant market, available in more than 70 countries worldwide. Its Osstem brand implants capitalise on its high patient satisfaction, reasonable prices and innovative dental technology.
DTI
DTI is one of the best Turkish implant companies in Istanbul. The strengths of its dental prostheses are diversity, functionality and durability, availability and impeccable after-sales service for Turkish clinics, not to mention prices that are much more affordable than its international competitors.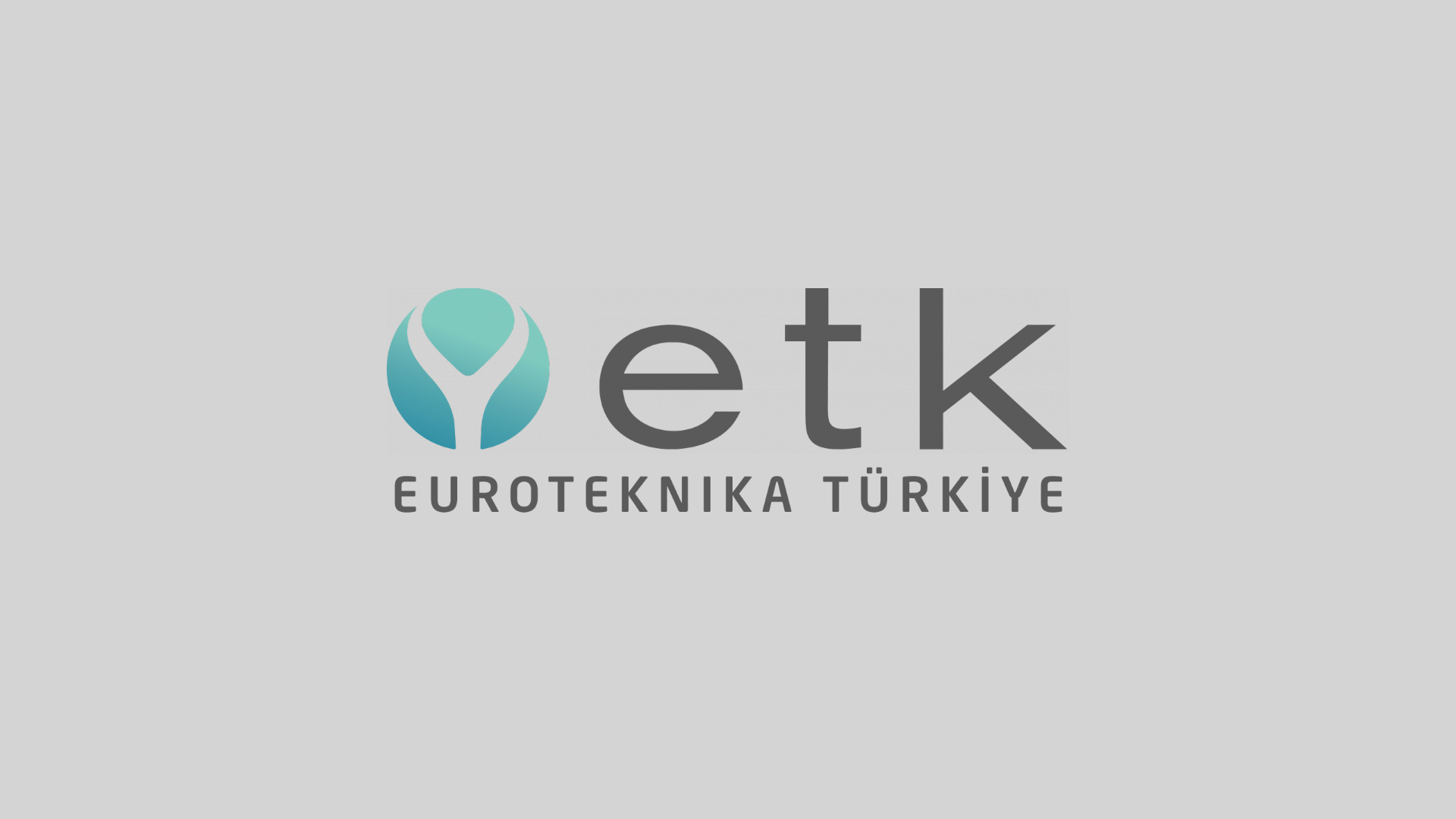 Euroteknika
Euroteknika is a French brand established in 1992, renowned for its technological innovations in the whole range of professional dentistry, from prosthetic laboratories to surgical materials and implantology. High-quality, durable products offer simple and comfortable solutions.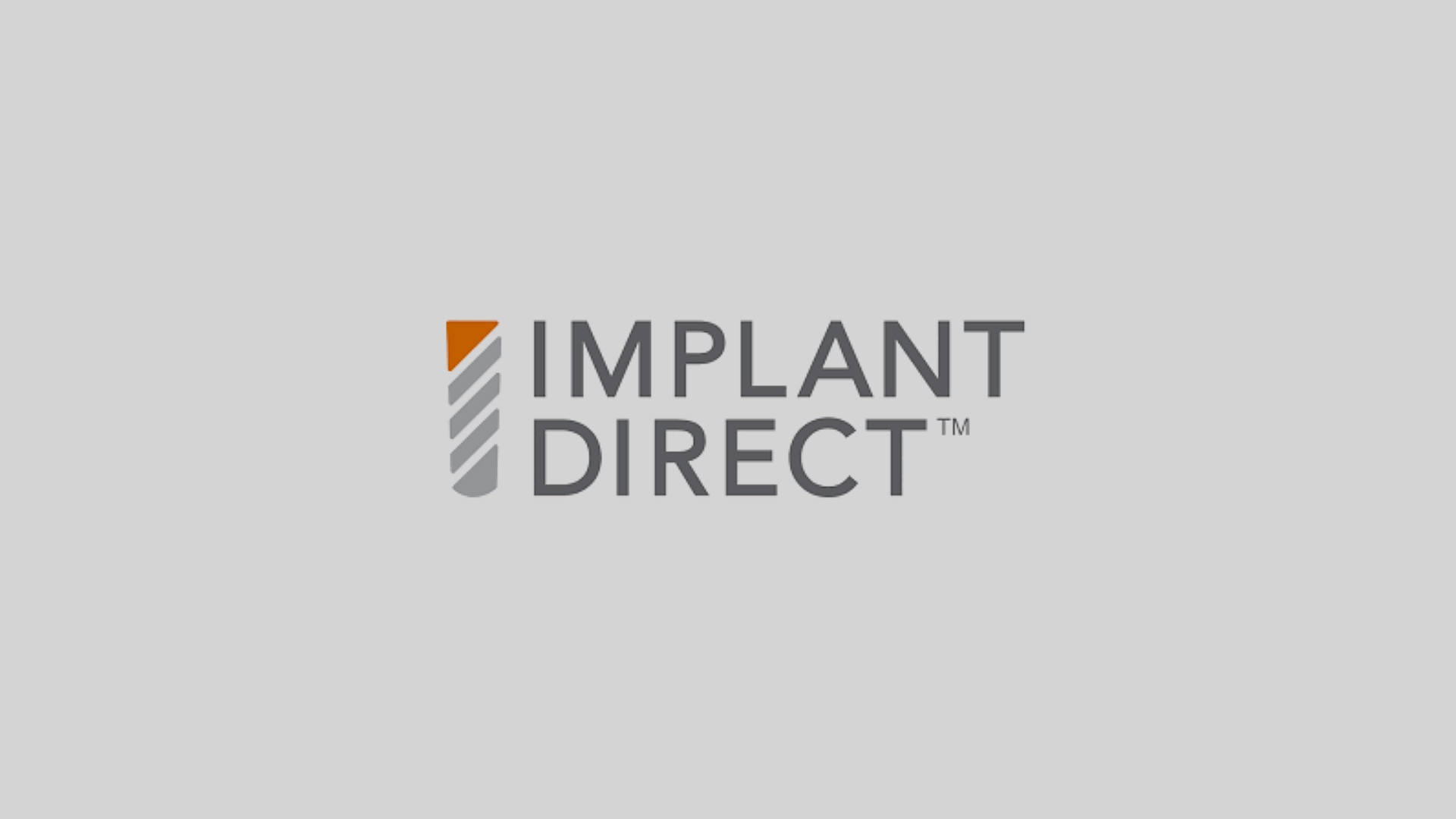 Implant direct
Implant Direct is a young company in the industry, based in California, that has focused its development on the online sale of high-end implantology products to dental surgeons worldwide.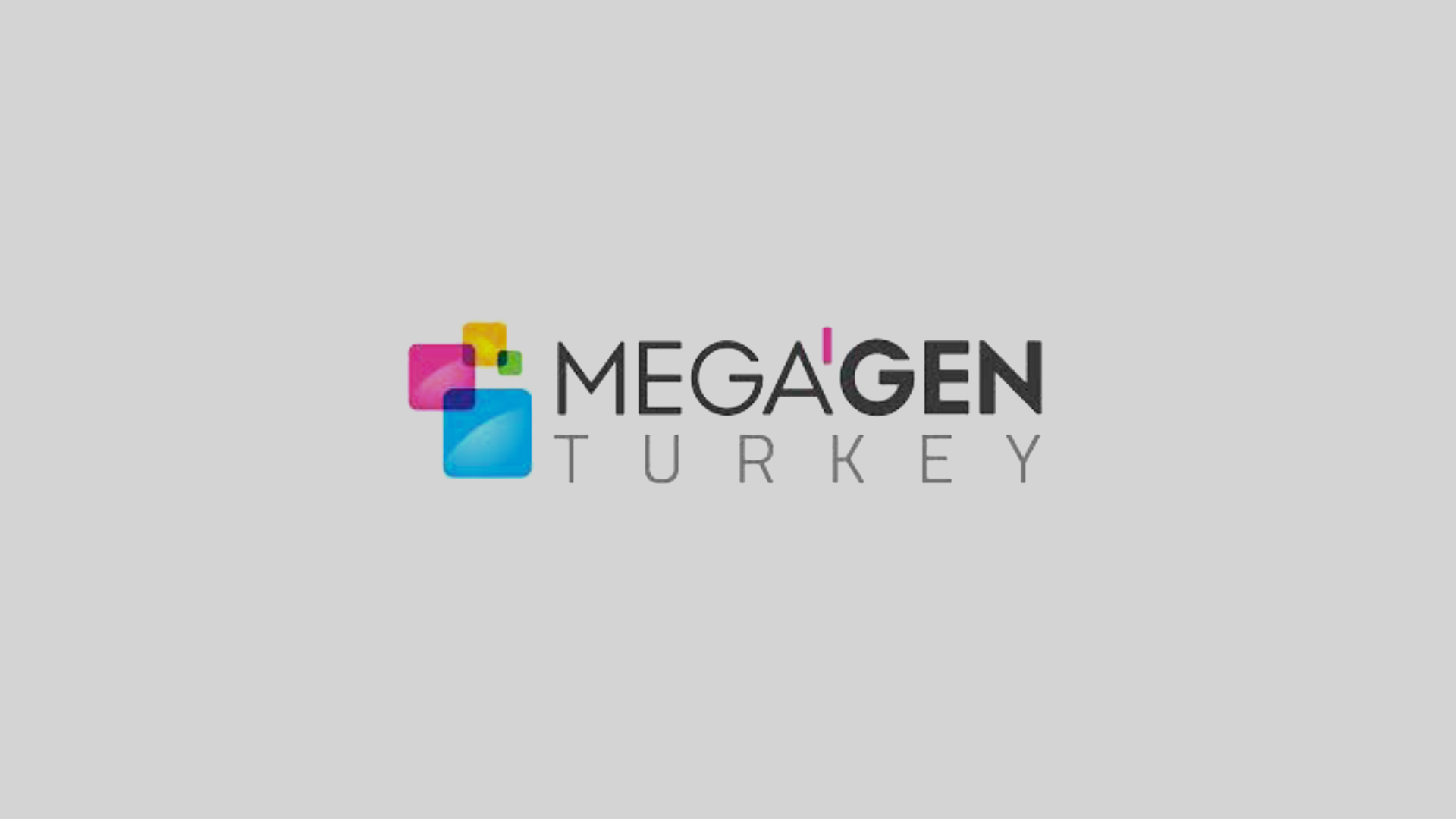 Megagen
Megagen is the parent company of AnyRidge implants, which implant surgeons highly regard for offering a wide range of dental screws with many different sizes. The South Korean company, established in 2002, is a champion of special, innovative, durable implants suitable for extreme implantology conditions.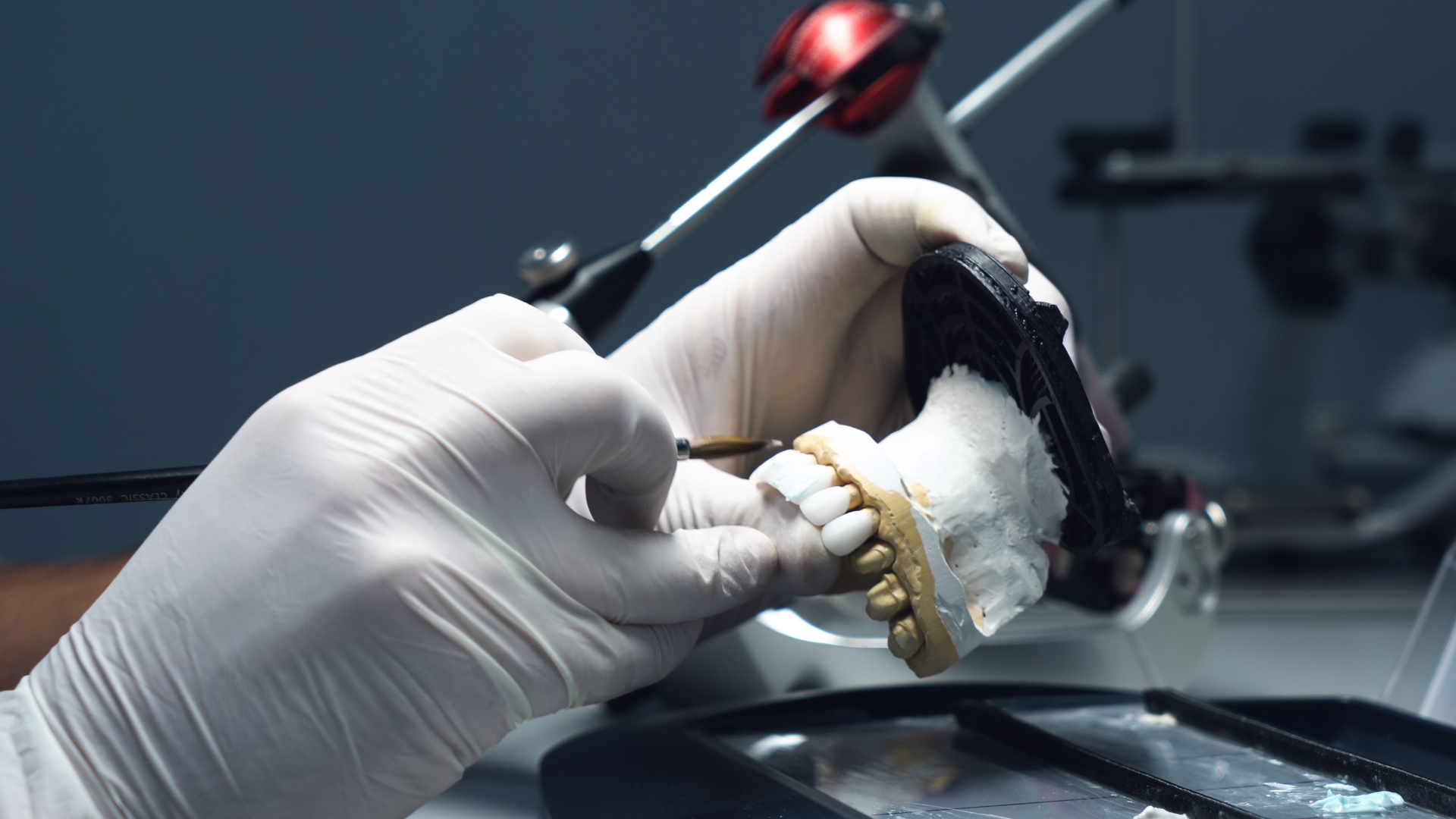 The different types of implant-supported dental prostheses
Depending on the patient's needs and the dentist's prescription, several types of dental prostheses, including one or more artificial teeth, can be mounted on a dental implant.
Crowns on implants
A dental crown is a prosthetic element that ensures the function, shape and aesthetics of a natural tooth that was previously worn out, devitalized or broken, or even too deeply decayed and weakened to consider a classic conservative treatment. Replacing the decayed tooth, it is either bonded to the original tooth, enveloping it with a ceramic shell that reconstitutes the shape of the tooth to be replaced and aligns with neighbouring teeth. It can also be attached to a dental implant, recreating the original tooth. It helps restore oral health, vigorous chewing, and a more natural smile. A crown can be placed safely, regardless of the patient's age. Several crowns mounted on a dental bridge can be prescribed to replace a set of damaged teeth.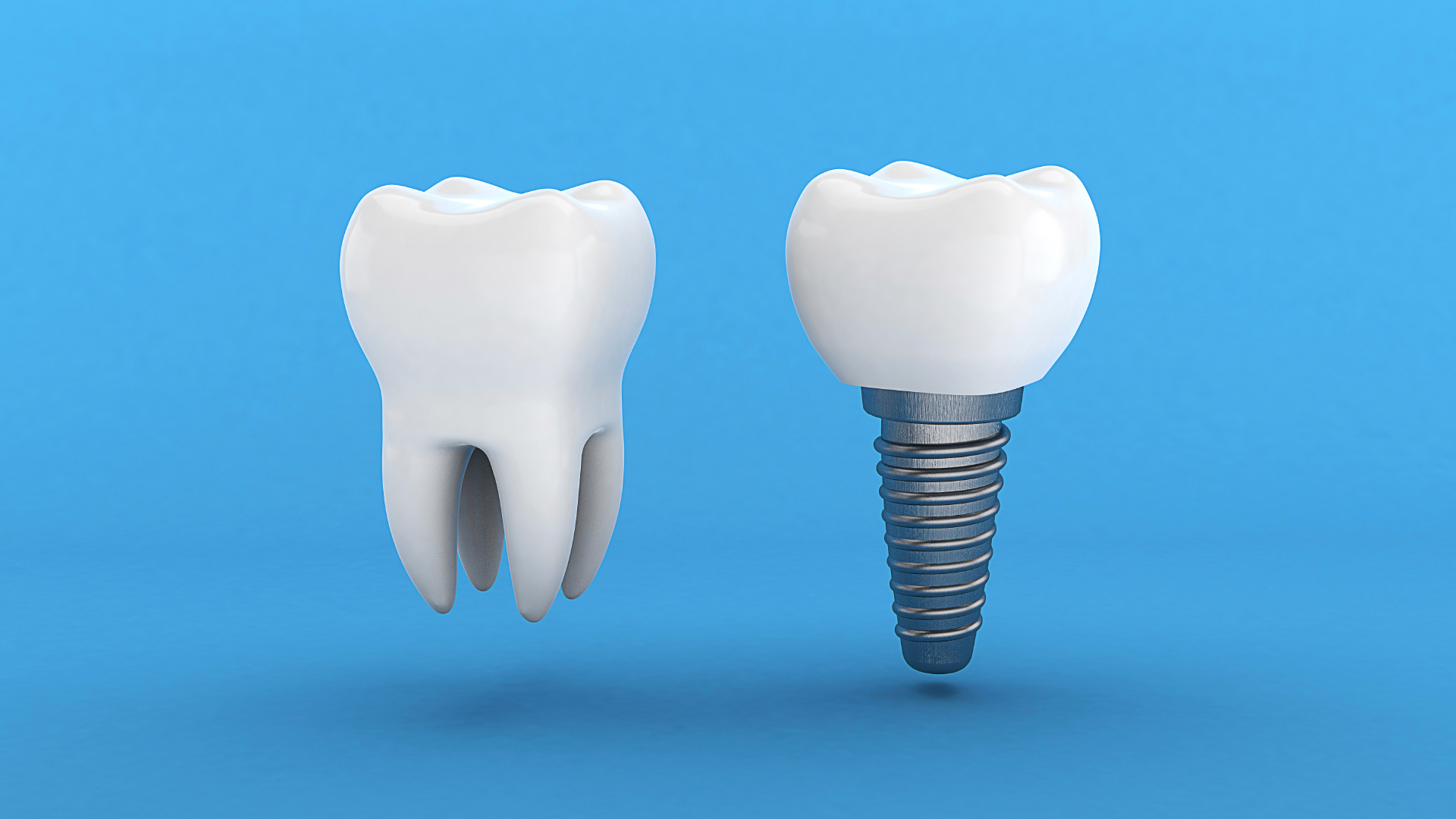 Dental bridges
A dental bridge is a dental prosthesis with one or more aligned artificial teeth that replace one or more missing teeth. It is welded to the adjacent healthy teeth, called abutment teeth, as an anchor point or to one or more dental implants. It covers, like a bridge, the space left vacant by the teeth to be replaced.
Benefits: affordable prices, a positive aesthetic result, the possibility of wearing up to six artificial teeth, and a life span of 10 to 30 years with good oral hygiene. An implant-supported bridge will be stronger and more reliable than when attached to abutment teeth, which can become brittle underneath the bridge over time, increasing the risk of decay and inflammation of gum tissue. Made of ceramic or porcelain, their natural appearance allows them to be mistaken for the natural teeth next to them. They can be made of zirconia, which is more discreet and resistant than the more common metal framework. Also, they can have an artificial gum part, covering missing gums over missing teeth.
Several types of bridges are not attached to implants screwed into the jawbone. These include removable bridges attached to the crowned teeth with "precision attachments" and partially covering the mucous membranes and palate. Cantilever bridges, which replace missing incisors, and bonded bridges, are held to the adjacent healthy teeth by metal wings glued to the back. These solutions are less expensive but less durable than implant-supported bridges.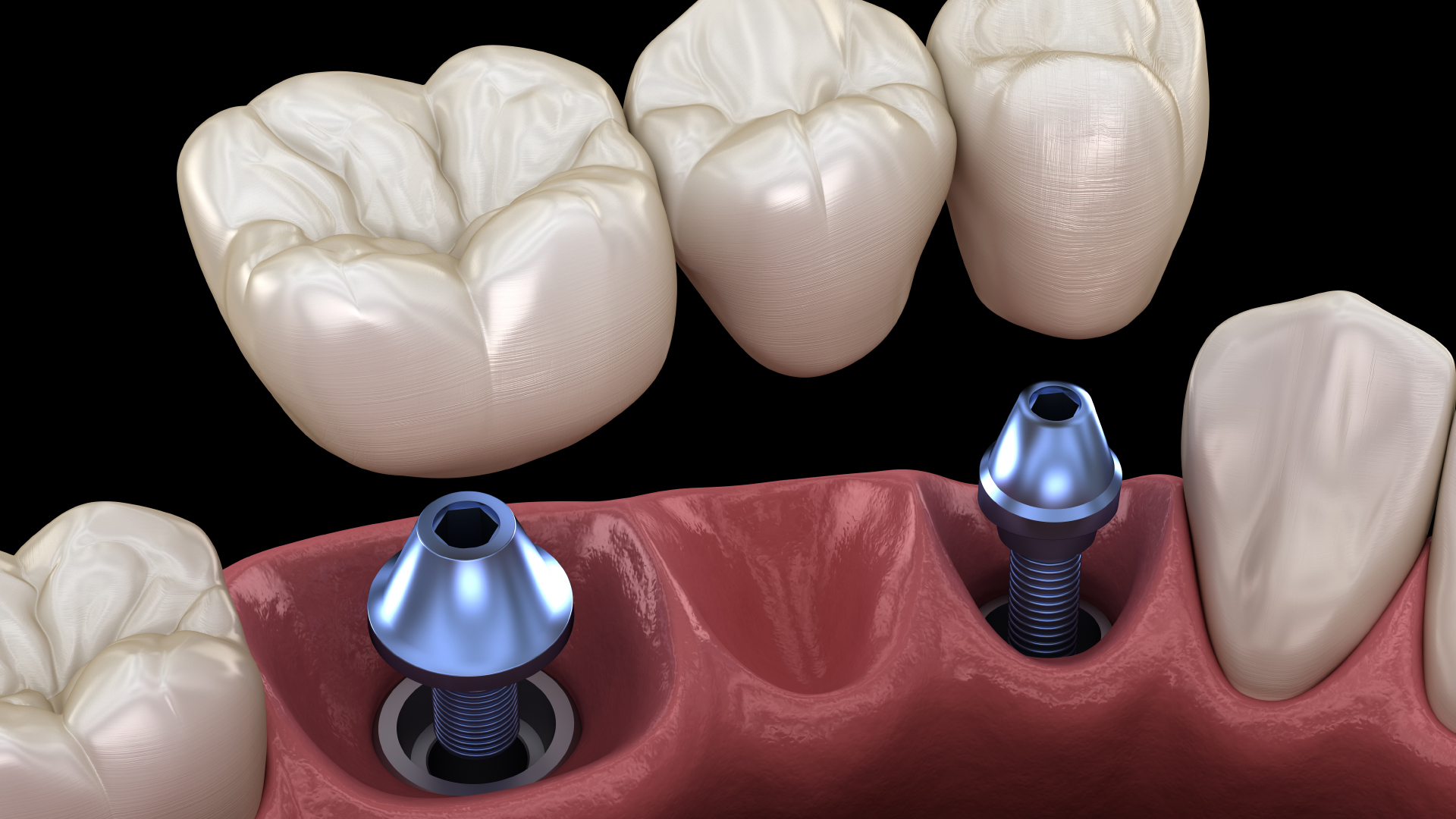 The simple bridge on implant
In dental surgery, a single implant-supported bridge is made up of three adjacent crowns, attached to two dental implants and replacing three missing teeth. It is the most common type of bridge, the strongest and the easiest to place.
The full implant bridge
The fully-supported bridge includes six adjacent crowns attached to two to four implants. Stable, durable and comfortable, it allows full restoration of masticatory function, offers a natural aesthetic appearance, and avoids bone reduction and jaw recession by preserving the adjacent jawbone. On the other hand, its cleaning is laborious, using specific dental hygiene tools (dental floss for implant, scaling and rinsing solution, implant brush, interdental brush…). Finally, in case of deterioration of one of the porcelain crowns of the bridge, the whole bridge must be replaced.
Implant-supported dental prosthesis
When a patient requires complete dental rehabilitation, dental prostheses screwed on implants are made available to the practitioner. These implant-supported prostheses, complete or partial, fixed or removable, offer a durable and comfortable solution to patients suffering from complete edentulism, which is becoming more and more common worldwide due to the increase in life expectancy: the World Health Organization (WHO) predicts that 15% of the world's population will be edentulous by 2030. Each type of prosthesis can be adapted to different situations and restore the smile and the strength and comfort of chewing equivalent to natural teeth.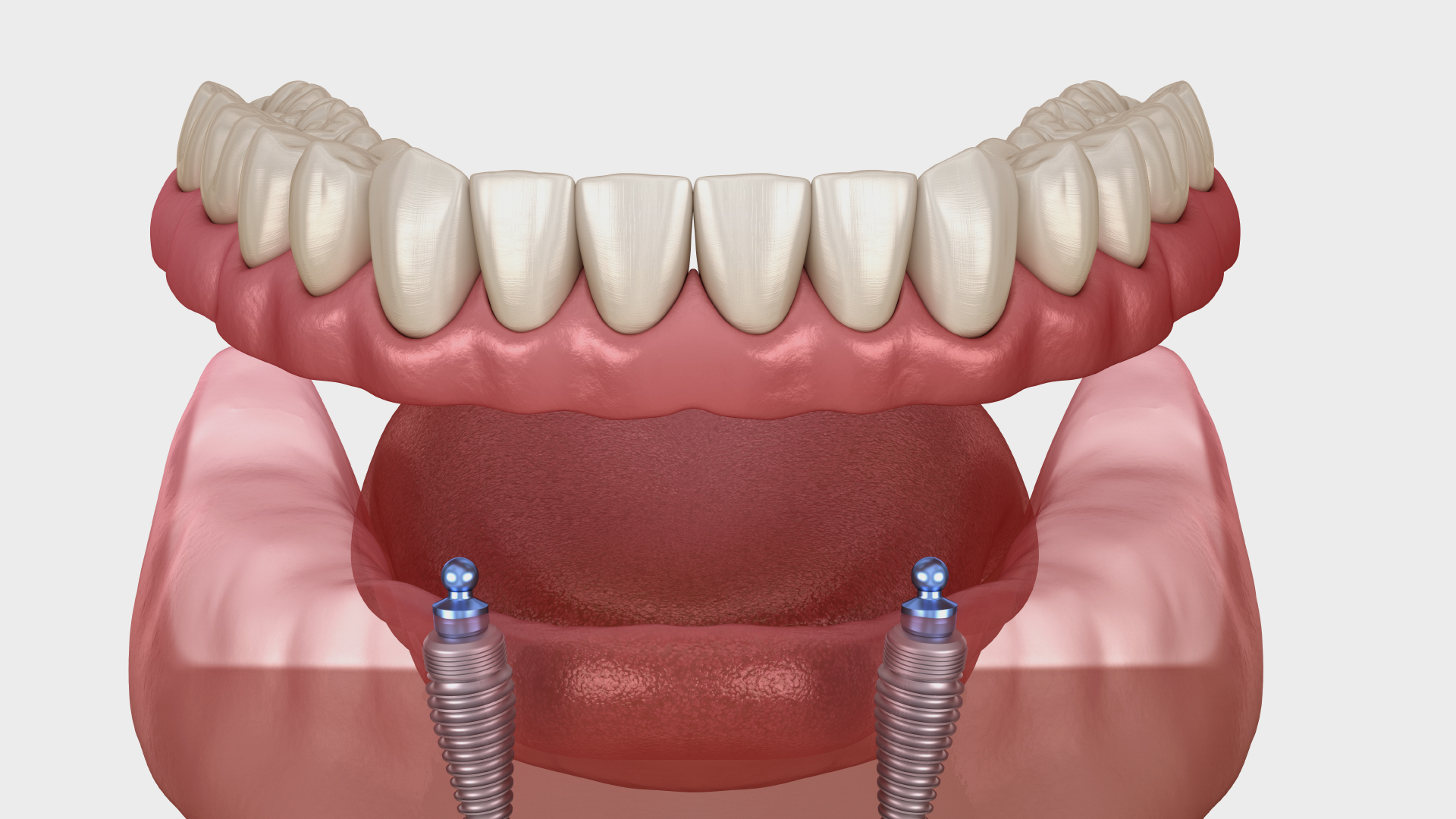 Stabilized prosthesis on implant
The stabilised prosthesis is a removable dental prosthesis fixed on two to four dental implants. It is primarily intended for edentulous patients who are already accustomed to removable appliances but no longer wish to have a bonded solution with an upper denture that makes speech and food tasting less easy. The stabilised denture is better fixed and offers a higher chewing comfort than the traditional denture. A semi-mobile solution can be removed every night for cleaning, and whose clip-on buttons must generally be changed every two years. In addition, its resin construction gives it a limited lifespan of about 10 years.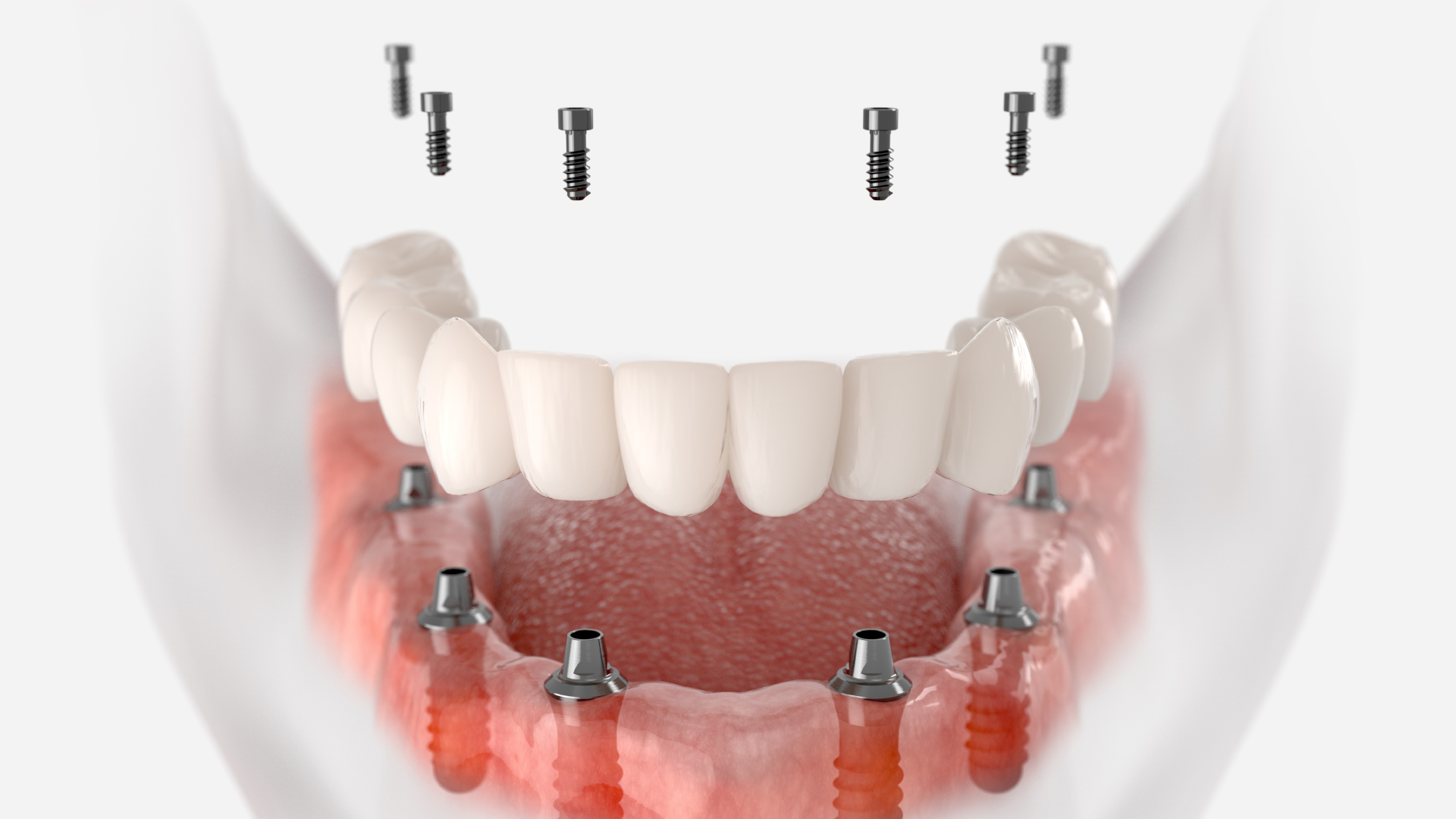 Screw-retained prosthesis on implants
Referred to as the Removable Complete Supra-Implant Prosthesis (RSIP), screw-retained implant-supported prostheses have been an interesting alternative to conventional prostheses for edentulous patients requiring a complete treatment for the past 15 years. PACSIs, supported by two, four or six implants, offer more comfort, are more economical, easier to maintain and relatively simple to perform. A perfectly suited technique for elderly patients, it has disadvantages: it requires rigorous maintenance, especially of the false gum, and its resin construction gives it a limited life span of about ten years.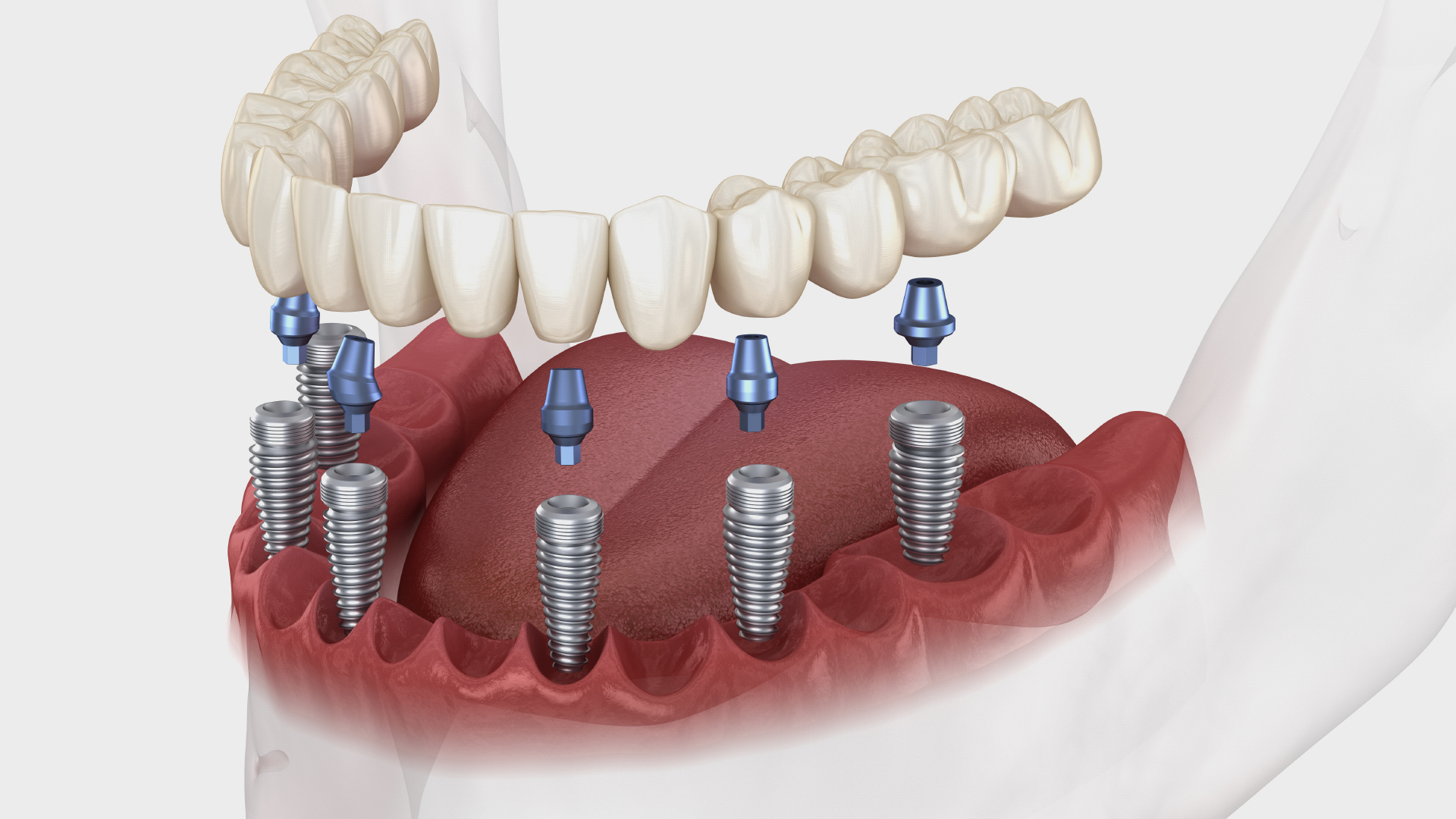 All-On
All-On" dental prostheses are fixed prostheses, assembling 10 to 14 artificial teeth per jaw and mounted on four (All-On 4), six (All-On 6) or even eight (All-On-8) dental implants. Intended for totally edentulous patients, these implants offer a simplified placement process and provide an artificial dentition that is more expensive but more durable and easier to maintain than conventional dentures. They offer maximum chewing comfort, and the aesthetic effect allows for a beautiful smile.
Depending on the patient's needs, several types of bridge prostheses are screwed onto four or six implants. They consist of implanting four to six titanium implants, evenly spaced in the jaw, for a balanced chewing thrust over the entire prosthesis. A prosthetic arch, consisting of a false gum on which ten to fourteen ceramic or porcelain teeth are mounted, is attached to the implants with four or six titanium screws. This allows the patient to regain full chewing ability and a natural, aesthetic smile. All-On 6 implants are more often prescribed for patients who are edentulous but have a good bone base, integrating fully into the dentition without needing a partial denture. All-On 4 implants have the particularity of being able to be implanted on a reduced bone mass: the bottom implant is anchored at an angle in the bone when the latter is too degraded to receive six implants. This allows patients to regain good masticatory function in a shorter period and without the need for bone grafting. The All-On 4, on the other hand, requires the patient to wear a half-denture. Finally, the All-On-4 is not recommended by some experts as it is considered less solid and less durable than the All-On-6.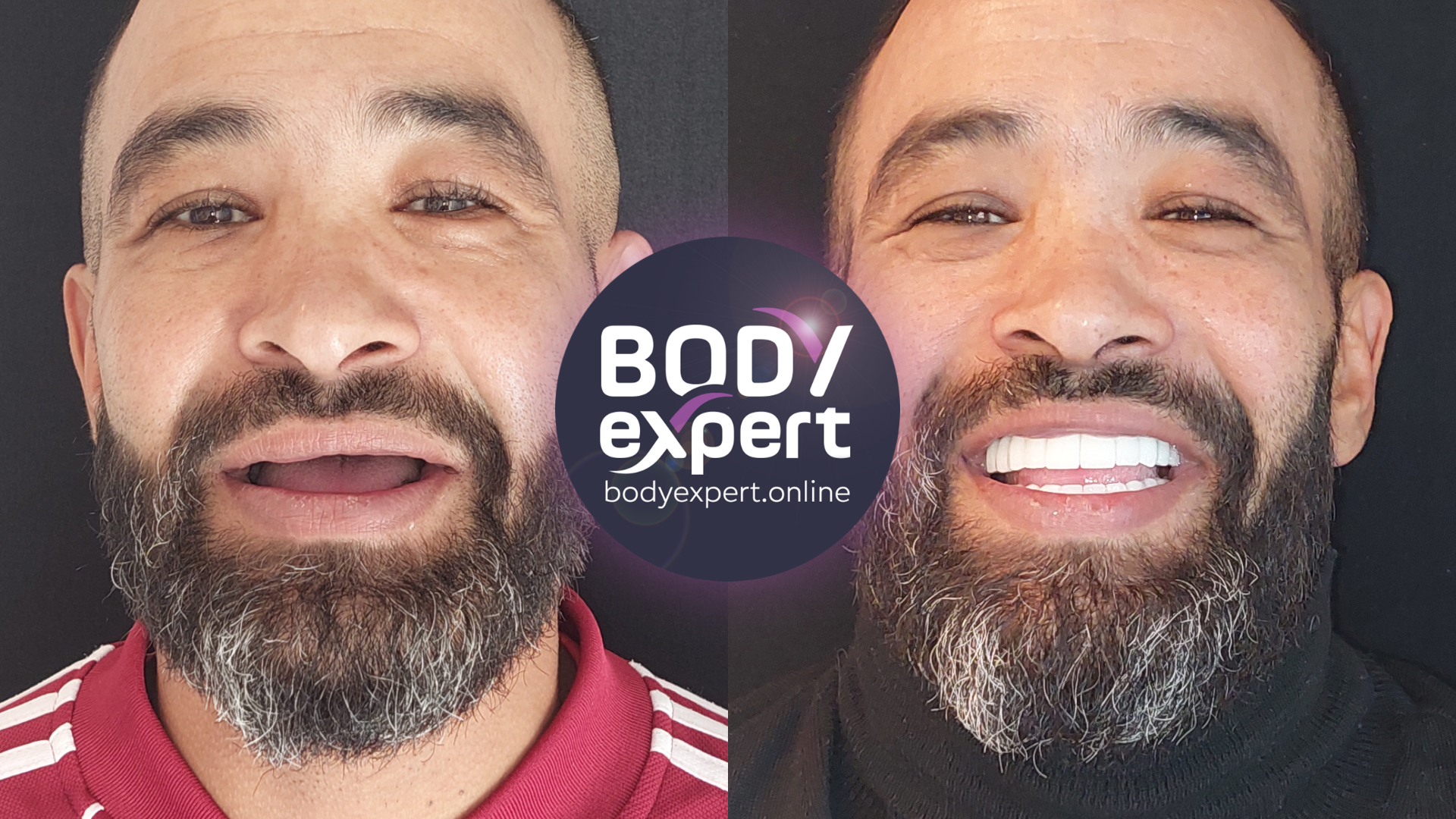 The price of dental implants
Dental implants represent a large part of a dental implantology operation: titanium is a precious metal, and its machining is a matter of high-precision engineering. In the UK, a single implant costs between £1500 and £4000, depending on the brand and the margins the dental clinic achieves.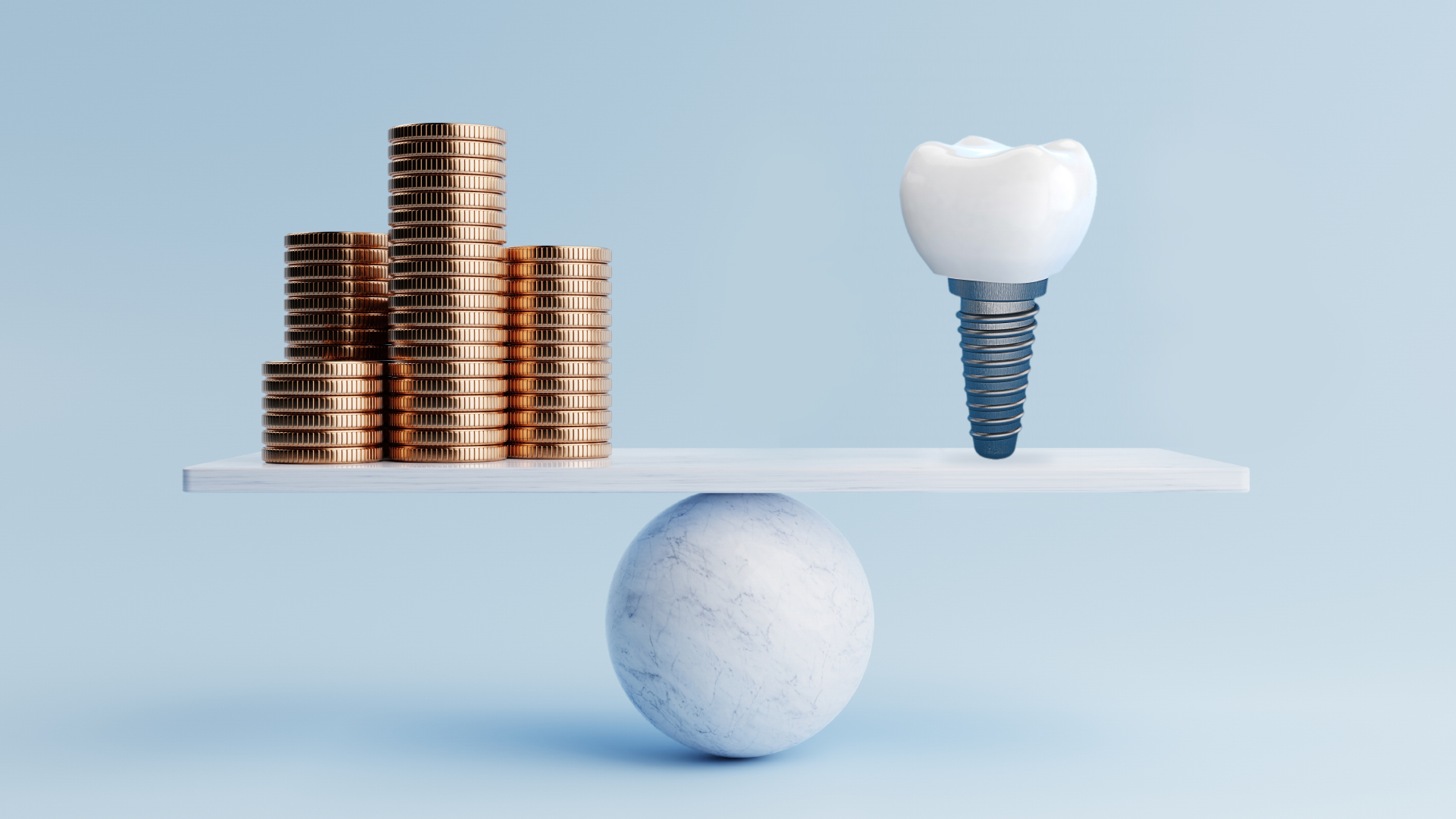 Refund by National health systems
Classified as "out of nomenclature" by most national health insurance systems, dental implantology is not reimbursed in European countries. In the UK, implants can be partly covered by NHS (with a maximum of £203 to £384 refund per implant, depending on your region), in case of congenital edentulism or facial trauma. Still, most of the patients are not refunded. Dental prostheses, like bridges, crowns, or dentures, can be partly refunded, but dental implants are usually not covered. This encourages many patients to turn to medical tourism to have their implantology treatments done abroad.
Reimbursement by mutual insurance companies
Personal health insurance companies can generally reimburse the remaining cost of prostheses placed on implants. On the other hand, the implant remains relatively poorly covered, with a reimbursement ceiling of £300 to £600 per year, depending on the insurance company and the type of contract taken out. When an operation involves the placement of several implants, the reimbursement of the mutual insurance companies becomes insignificant.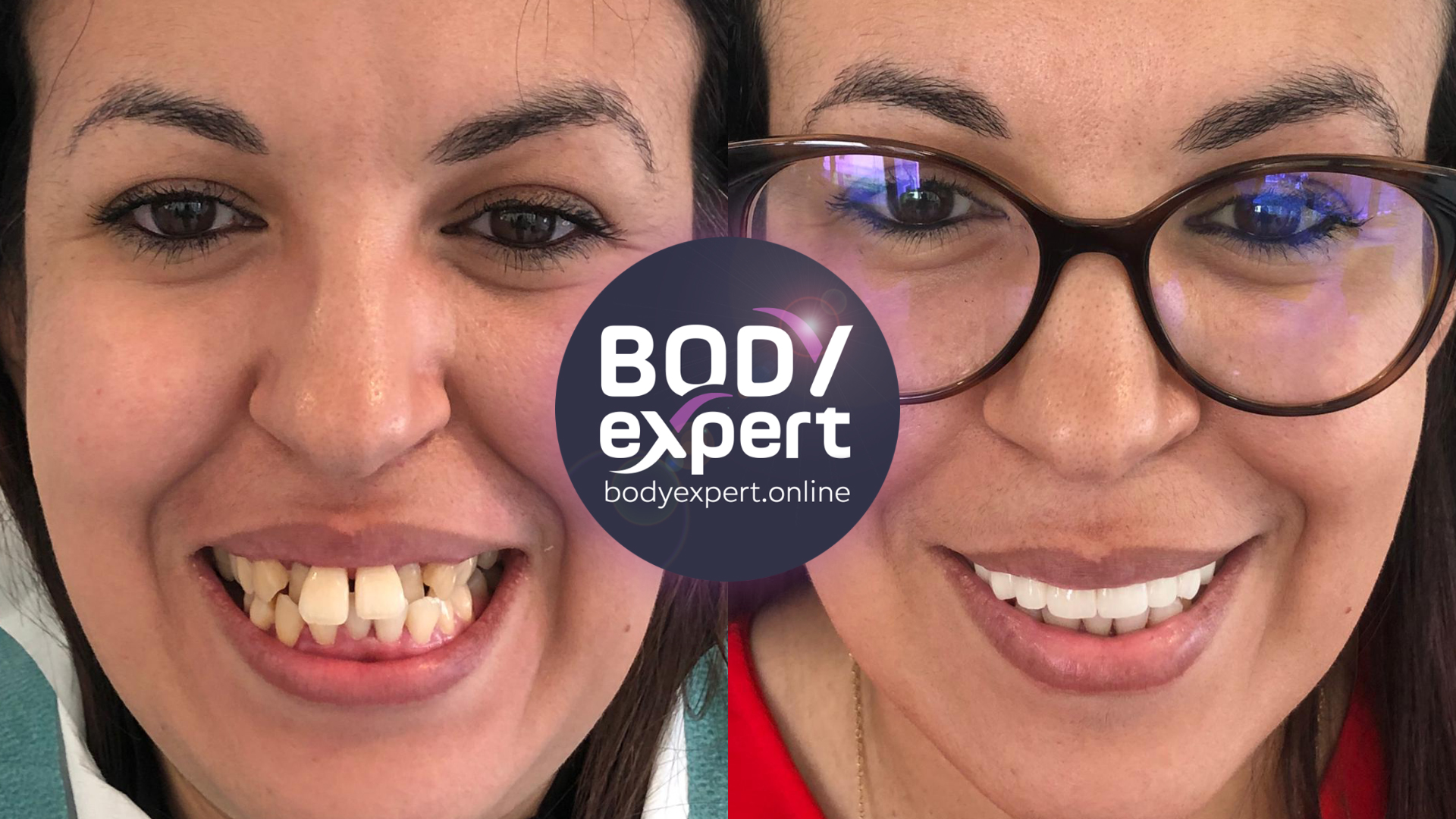 Choosing dental tourism to pay less
For the past twenty years, many patients, discouraged by the prices in their home country, have chosen to go abroad to have their implants placed. Hungary, Spain and Portugal have long been popular for dental tourism, offering prices 30 to 50% lower and air access facilitated by the development of low-cost airlines. Budapest, the capital of Hungary, remains a safe bet, thanks to its experience in the medical-dental field, the professionalism of its practitioners and its state-of-the-art medical infrastructure. Thailand is also a possible destination, with very affordable rates, but it is much further away. Turkey, and Istanbul in particular, has become, in the last ten years, the destination offering the best quality/price ratio for dental tourism, thanks to the experience of its surgeons, the excellence of the care provided and the medical services of its specialised clinics. The installation of dental implants in Turkey saves 60 to 80% compared to the UK, Scandinavia or the Netherlands.
Only 3 to 4 hour flight from northern Europe, Istanbul is also known for the quality of its tourism infrastructures and the warm welcome of its inhabitants, offering an ideal setting for treatment. The professionalism and international reputation of its dental surgeons and implantologists, the quality of its medical infrastructure, the rigour of its hygiene protocols and the use of the latest techniques at affordable prices allow you to consider the placement of implants and dental prostheses with complete confidence. Of course, it is necessary to consider two stays of about one week, spaced two to three months apart, but the savings from 60 to 80% can easily cover the travel and accommodation costs.
Thanks to medical tourism agencies such as Body Expert, which offer a personalised accompaniment with a dedicated assistant who speaks your language, everything becomes easier to redo your teeth, from making an appointment to the post-operative follow-up, including the choice of the best implantologists and the VIP transfers, resulting in brand new smiles with high customer's satisfaction rates.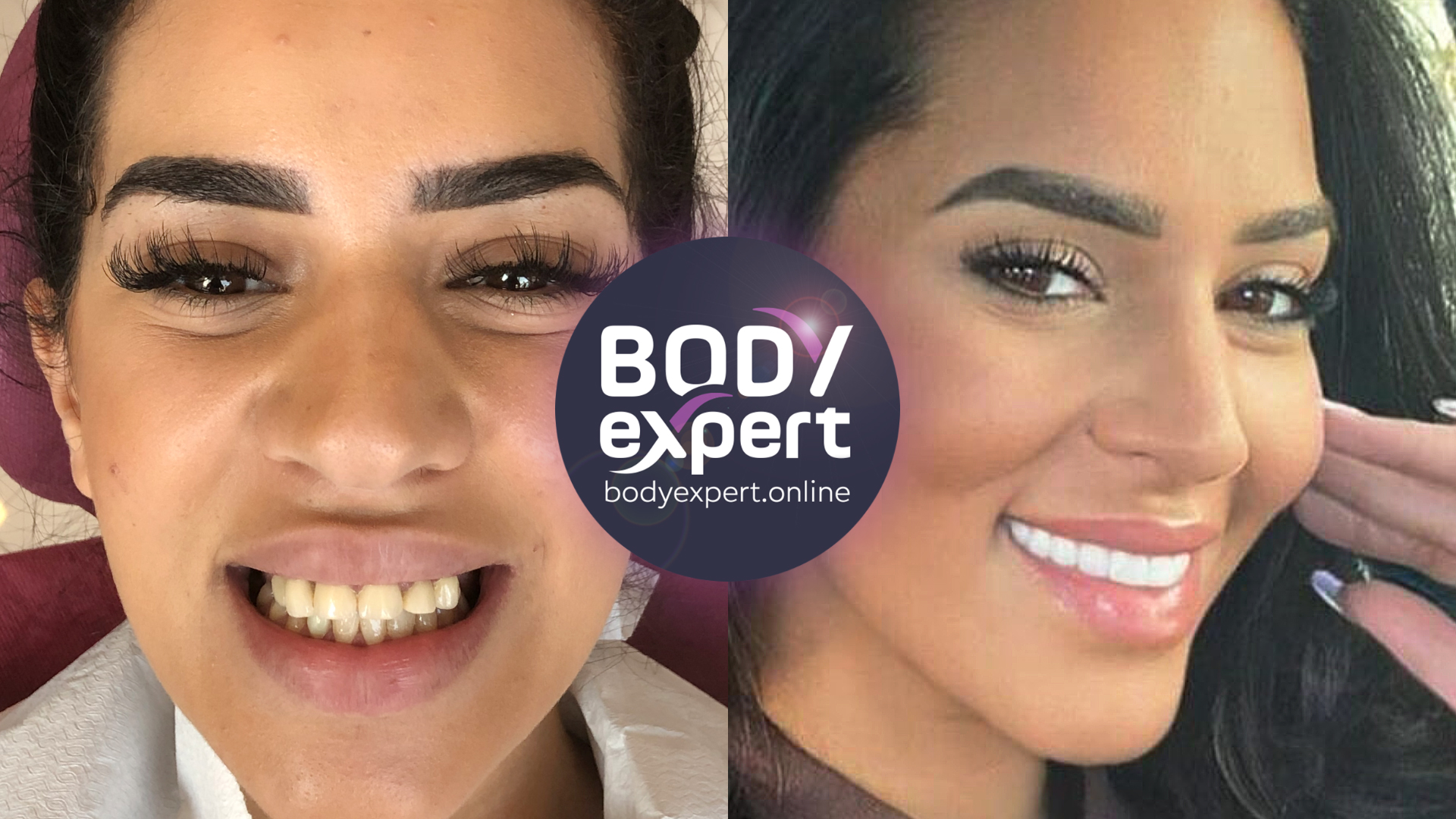 Comparative table of dental implant prices by range and by country
Unit price of single implants with emax crown
| | | | | | | |
| --- | --- | --- | --- | --- | --- | --- |
| | UK | US | Holland | Turkey | Hungary | Spain |
| High-end*** | £3400 | $4,800 | 4500€ | 850€ | 1520€ | 1900€ |
| Medium range** | £2100 | $3,500 | 2700€ | 675€ | 1080€ | 1350€ |
| Entry-level* | £1700 | $2,750 | 1800€ | 530€ | 980€ | 1200€ |
Please note: this comparison is made on a range of Straumann implants for Turkey (brand recommended by Body Expert) versus an equivalent range but with other brands for other countries. Please pay attention to the brands and models proposed by other providers than Body Expert, the prices may be lower but the quality lower.
For a complete jaw set with All-on-6
| | | | | | | |
| --- | --- | --- | --- | --- | --- | --- |
| | UK | US | Holland | Turkey | Hungary | Spain |
| High-end*** | £24000 | $34,000 | 31000€ | 6000€ | 10500€ | 13300€ |
| Medium range** | £16000 | $26,000 | 20000€ | 5000€ | 8000€ | 10000€ |
| Entry-level* | £14000 | $22,000 | 14400€ | 4150€ | 7800€ | 9500€ |
Please note: this comparison is based on an all-on-6 consisting of 6 Straumann implants and 12 Emax crowns per jaw. Please pay attention to the brands and models proposed by other providers than Body Expert, the prices may be lower but the quality lower.
* the entry level is the Neodent model from Straumann at Body Expert
** the mid-range is the Straumann Medentika model from Body Expert
*** the top of the range is the Straumann model from Straumann at Body Expert
The type of prosthesis that tops the implants at Body Expert is a 100% zirconium crown for maximum resistance and a 7-layer Emax finish by hand for a natural aesthetic result.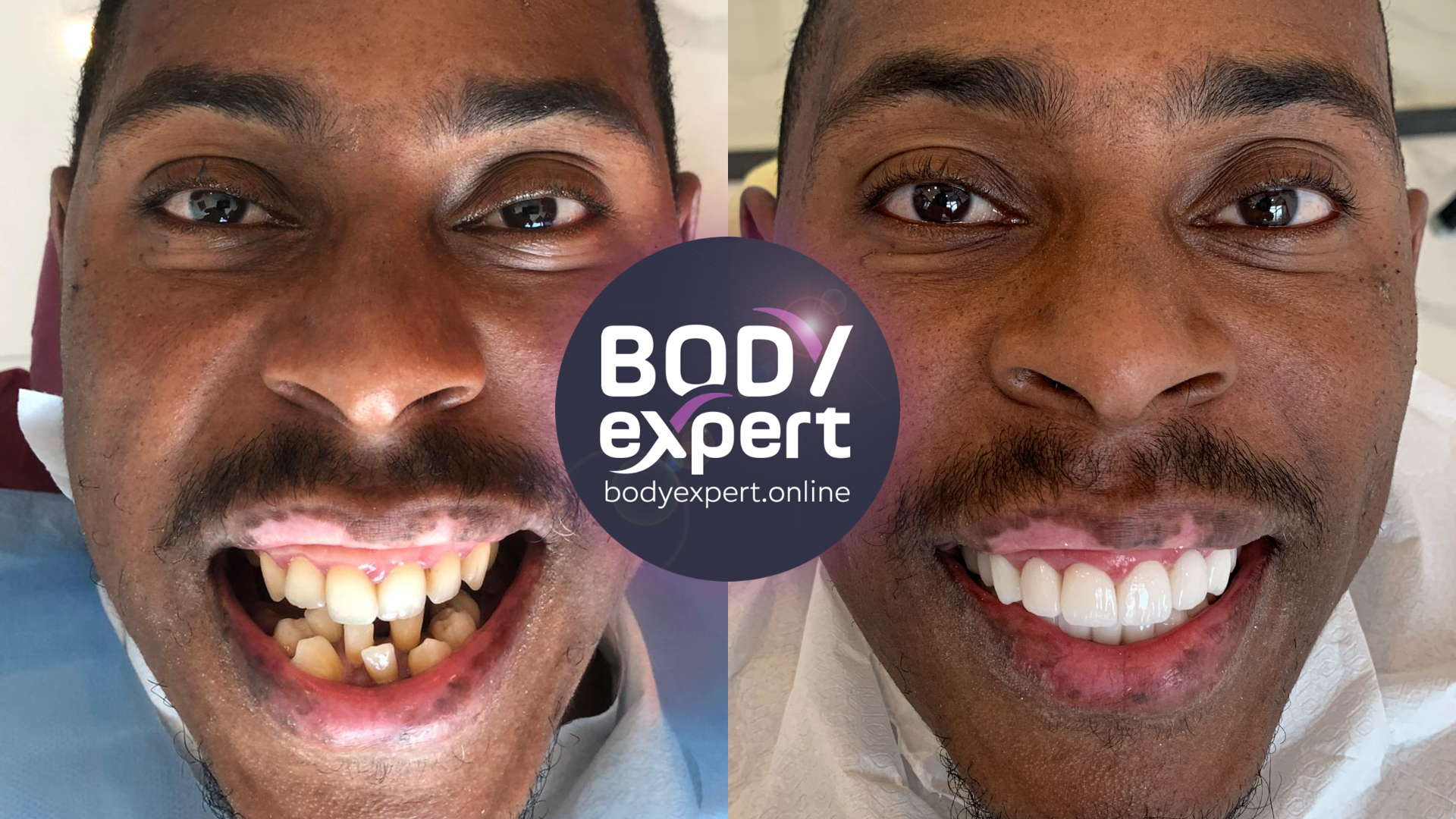 Dental implant placement, step by step
Between the pre-therapeutic phase, the possible pre-implant surgeries, the installation of the implant screws, the healing and the final installation of the dental prosthesis, the installation of dental implants requires several steps, spread over a period from two to six months.
Theoretically, any dental surgeon is qualified to place a dental implant. Some are specialists in implantology, called stomatologists and qualified in maxillofacial or dentoalveolar surgery. They master the most recent protocols in implantology and know how to perform bone surgery if necessary, such as a bone graft or a sinus lift. Reputation, knowledge of the latest technologies available and experience are all important when choosing an implantologist.
These different steps are not incompatible with the choice of dental tourism: the first appointment, the extraction of the teeth and the implantation can be performed during a first stay of three or four days, including possible complementary treatments (bone graft, sinus lift…). Two to six months later, a second stay of 3 days will allow the placement of the prosthesis on the implants, with an optional gummy smile treatment, to align the gum and the new teeth.
The preliminary examination
During this pre-treatment phase, an interview to evaluate the patient's motivation, expectations and needs, as well as a panoramic X-ray and any additional medical examinations, if necessary, will allow the surgeon to study the feasibility of placing one or more prosthetic implants and to establish an initial diagnosis, an estimate and a timetable determining the different stages of the treatment.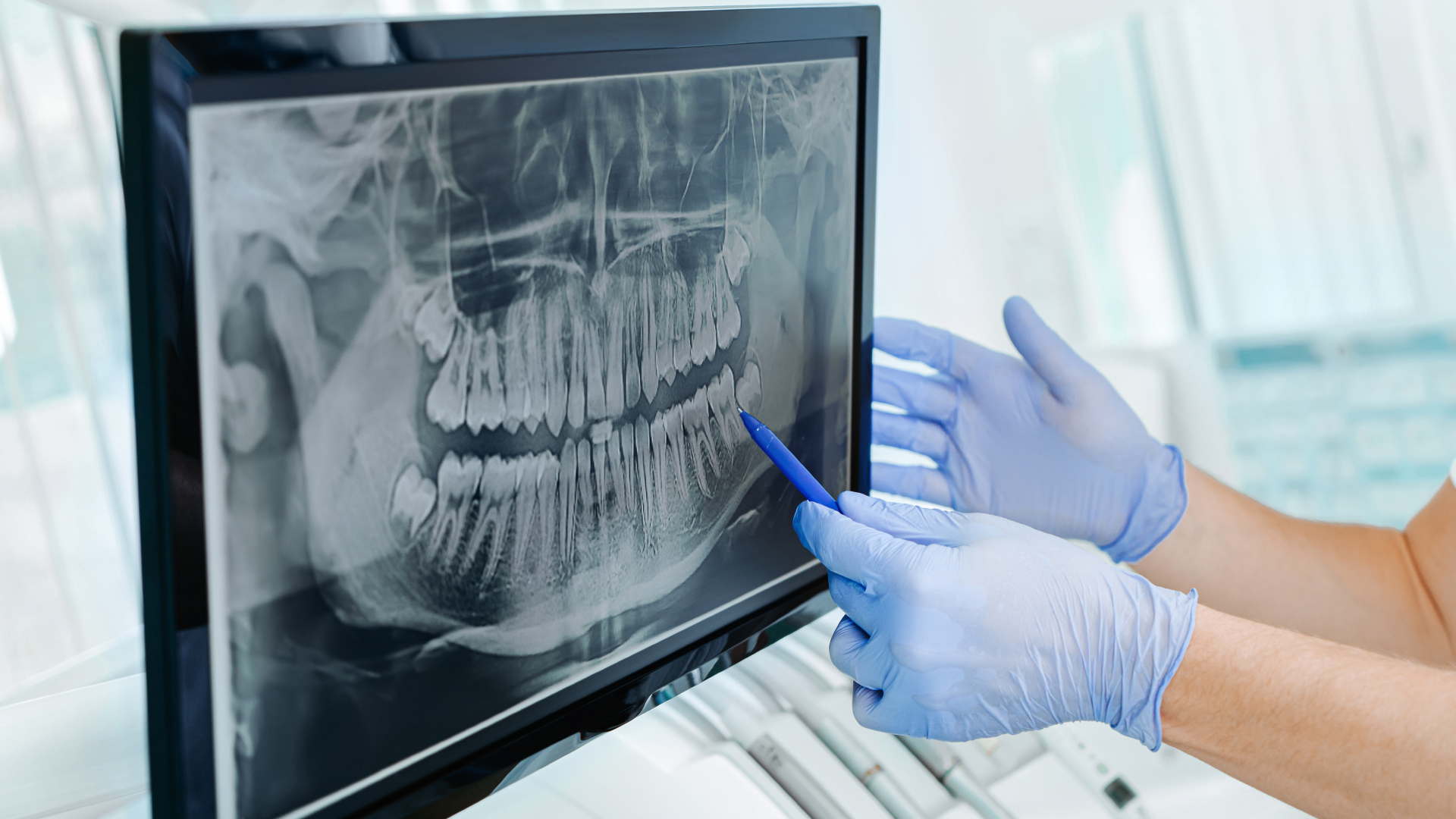 During this appointment, the surgeon must inform the patient of all possible therapeutic treatments, their advantages and disadvantages, risks and guarantees to obtain their informed consent: dental implants are only one of the prosthetic solutions available, especially for patients who are completely or partially edentulous. In this preliminary examination, the surgeon will also identify the possible need for pre-prosthetic treatments before implantology for an optimal periodontal condition: bone grafting to increase the bone level in which the implants will be inserted, osteotomy or sinus lift (sinus lift), corrections of the gingival tissues for a better functional and aesthetic integration of the prosthesis carried by the implant, extraction of terminal teeth or care of carious lesions.
In case of dental malocclusion, the surgeon can also warn his patient of the need to undergo orthodontic treatment, using braces or the Invisalign® system, so that his teeth and occlusion are perfectly aligned and suitable for receiving the dental implant. To avoid a long orthodontic treatment, the patient can opt for an implant-supported dental prosthesis to correct the entire dentition. This is a quicker and more comfortable solution, but it is irreversible.
Bone grafting if necessary
When the patient is edentulous and has been neglected for too long, the lack of masticatory stimulation favors irreversible bone resorption in the jawbone. The implantologist must fill this bone gap by performing a bone graft. This loss of bone density can also be caused by an accident, periodontal disease or genetic disease leading to tooth loss. Smoking and poor dietary habits are also aggravating factors. In some cases, short implants can avoid needing a bone graft.
Several types of grafts allow the surgeon to perform the graft: autogenous (from the patient's bone), allogenous (from a donor's bone), xenogenic (from an animal) or synthetic grafts. Performed under local anesthesia, the procedure differs depending on the type of graft. Generally, the surgeon will remove the soft tissue, cut the bone to be grafted and place the grafts in the area determined by the future positioning of the implant.
The graft can be performed at the same time as an implant placement, or it can be prescribed a few weeks before the implant placement.
Sinus lift if necessary
The sinus graft, also called a sinus lift, is an operation aimed at filling the lack of bone in the sinus to create a better bone mass for the placement of implants. This surgical procedure consists of elevating the lower membrane between the nose and mouth that lines the maxillary sinus to create a bone graft in the maxillary sinus, vertically and horizontally, and then placing the implant at the level of the roots of the premolar and/or molar teeth. The placement of zygomatic implants can, in some cases, avoid a sinus graft.
The placement of the implant
The placement of a dental implant is performed under local anaesthesia in a dental office or clinic, or under general anesthesia in very rare cases. It is done after one or more X-rays have been taken and the implants have been machined to fit the patient. The extraction of the old teeth and the placement of the implants can be done during the same appointment. The gum is incised to remove a gingival flap, then a 2 – 3mm wide and 8-12mm deep hole is drilled to receive the implant, and screwed into the bone. The implant is placed in 5 to 15 minutes; then the gingiva is sutured with absorbable suture. The implant is covered by a healing plug screwed onto the implant.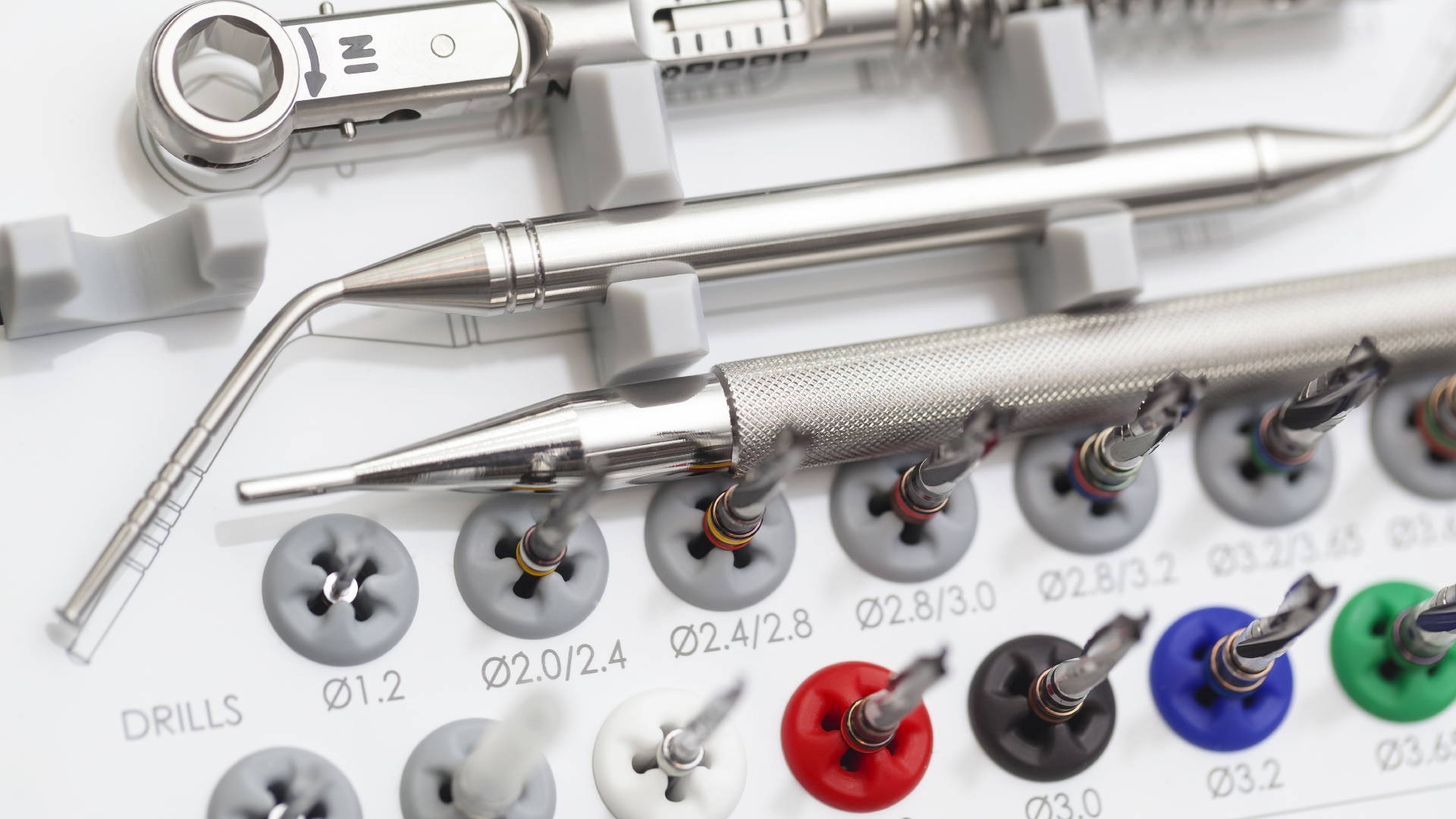 Healing
This is followed by the osseointegration phase of the dental implant, lasting about two months (up to 6 months in rare cases), allowing the gum to heal and the artificial root to integrate into the bone successfully. During this period, a temporary prosthesis can be placed to ensure the patient can chew and speak properly. During this period, the hygiene rules and diet recommended by the stomatologist must be strictly respected to not compromise the implant's good osseointegration and the gum's good healing.
The fabrication of dental prostheses on implant
The last phase of implantology involves crafting the custom-made dental prosthesis: crown, bridge or All-On, which will be fixed on the implant. An abutment, or false stump, will help create an impression of the artificial tooth and adapt it to its neighbours, as naturally as possible by its color, shape and size. If the patient is uncomfortable, the crown can easily be removed from the upper part of the implant and remanufactured for optimal chewing comfort and dental integration.
What should be done after dental implants are placed?
To help fast and gentle healing, strictly follow the surgeon's rules and prescriptions. Once the procedure is over, wear an ice pack around the implant area for about 20 minutes. It is preferable to rest during the three days following the operation and limit physical activities. Smoking and alcohol, which will have been banned one week before the operation, should be avoided for several weeks not to compromise good blood circulation, which is essential for good healing and osseointegration.
Swelling and bruising
In the following days, avoid rinsing or spitting, drinking with a straw or disturbing the wound or the metal healing pillar protruding from the gum tissue. Bleeding and redness are normal for the first 24 hours. If it persists, contact the surgical team. The appearance of bruises on the face two or three days after the operation is a frequent post-operative reaction, resolved after one to two weeks, aided by applying a cool, moist compress.
Similarly, one or two days after the operation, the appearance of swelling in the jaw area is a normal reaction: placing an ice pack over the swollen area for about twenty minutes helps deflate, as does sleeping with the head elevated for the first two nights.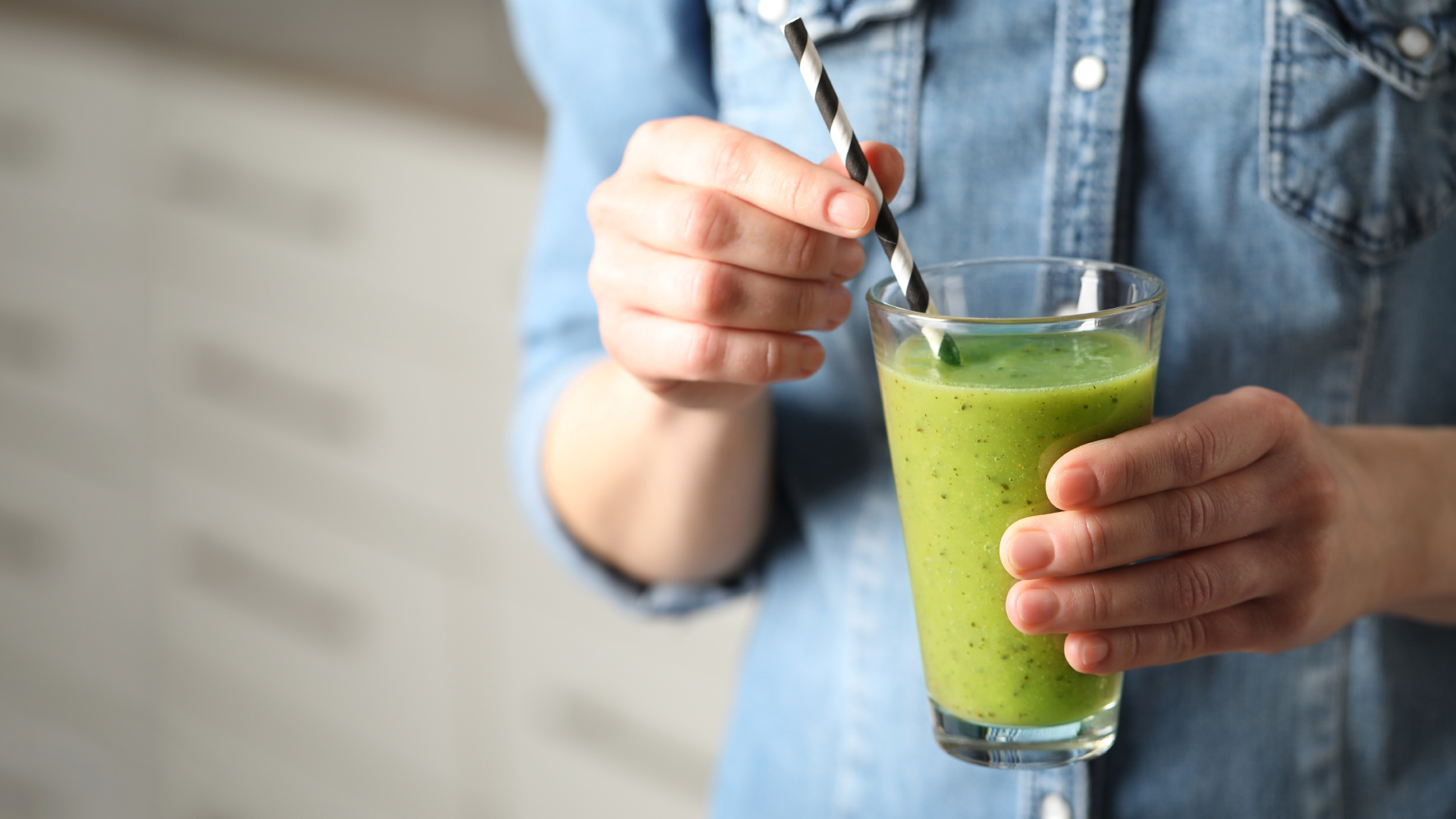 Diet
Follow the diet protocol prescribed by your surgeon: avoid acidic foods (tomatoes, citrus fruits) until the gum is well healed (10 to 15 days), drink plenty of liquids (vegetable juices, smoothies, liquid yoghurt, soups…), all at lukewarm temperature. Avoid spicy foods. Favour soft foods before returning to the usual diet during the first weeks.
Oral hygiene
Oral hygiene is essential for a good recovery. Your dentist will prescribe a mouthwash for the first night and the next day. Rinse the mouth with warm salt water several times a day, especially after eating. The return to brushing the operated area will be done gradually and moderately. Any temporary prosthesis can only be worn after several days, depending on the surgeon's instructions. Some surgeons prefer to avoid temporary prostheses to guarantee better healing.
How to maintain your dental implants?
Excellent dental hygiene is essential for the good conversation of dental implants and their prosthesis, with the use of interproximal brushes and dental floss prescribed by the dental office. Good quality artificial teeth can be kept for a minimum of 10 to 30 years for crowns, bridges and veneers and beyond 30 years for the implants themselves. Avoid the regular use of abrasive materials: mouthwash with alcohol, toothpaste containing baking soda… Prefer gentle brushing and natural and adapted cleaning products (aloe vera, myrtle…). Excessive smoking and coffee or tea are not recommended, as they turn teeth brown.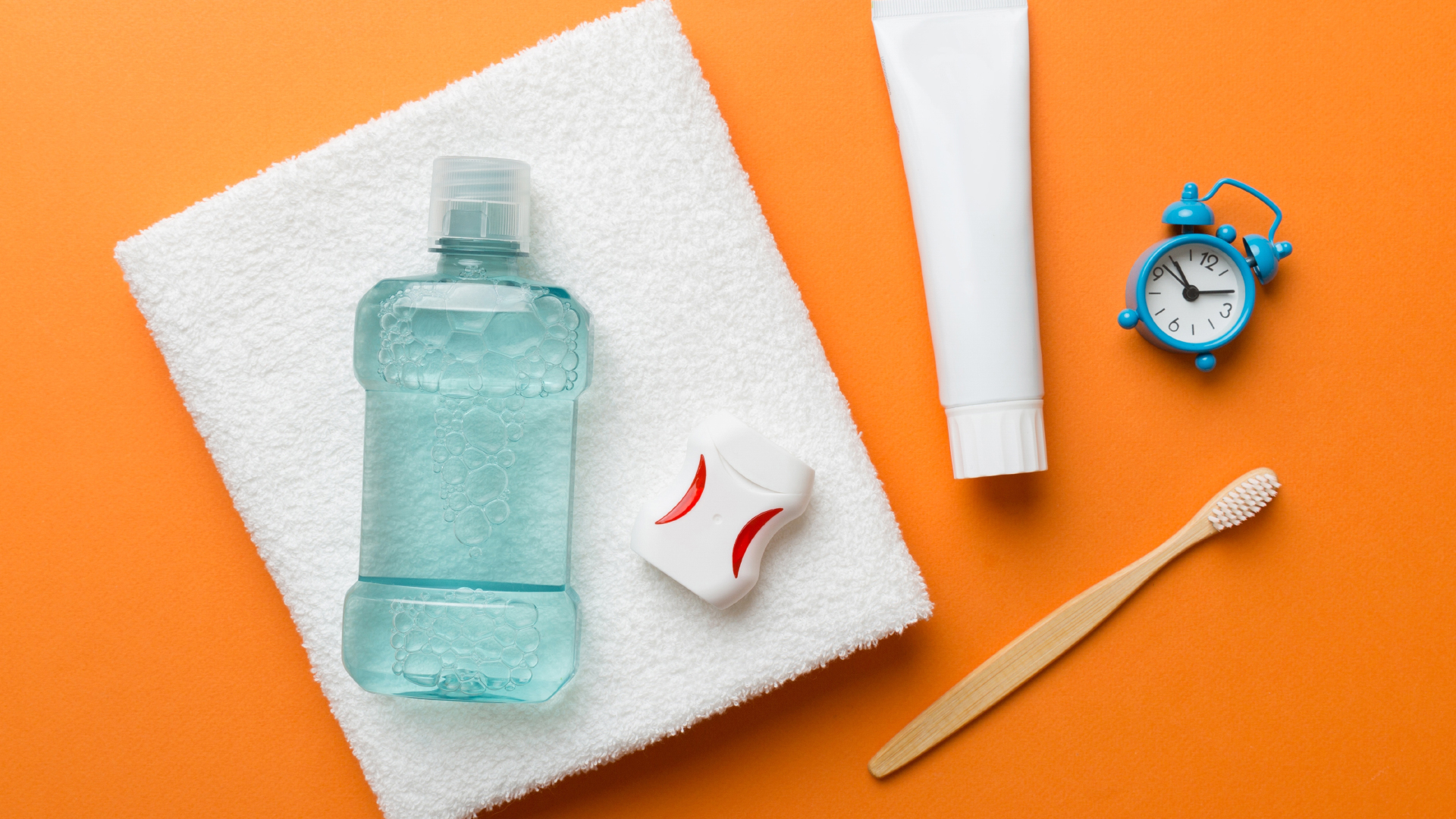 What are the probable complications?
Complications are rare but possible, as in any surgical procedure, and risks must be avoided during the preliminary medical interview. Among the post-operative complications are anaesthetic risks, risks of implant rejection, haemorrhage, nerve or maxillary sinus damage, or even infections or abscesses.
Rare cases of rejection
The main cause of implant failure is an infection, which can be caused by poor oral hygiene or smoking, leading to an inflammation of the gums called mucositis. If the infection is not treated immediately, it can spread to the bone, leading to peri-implantitis and can cause bone loss that can lead to rejection of the dental implant. Bone treatment and a new operation are possible.
In rare cases (2-5%), the titanium dental implant can cause an allergy. Implant failure can be solved by replacing the titanium implant with a zirconia implant, another biocompatible material, which will not be rejected by the body.
For physiological, mechanical or bacterial reasons, failure of the bone cells to regenerate around the implant can also occur. In case of technical error, miscalculation or placement too close to the dental nerve, increased pain or insensitivity may occur. In this case, the implantologist must remove the implant and consider a new placement.
Another possible cause of implant rejection, but very rare, is a partially damaged or fractured titanium due to a manufacturing defect, a too-strong tightening of the implant screw or bruxism of the patient.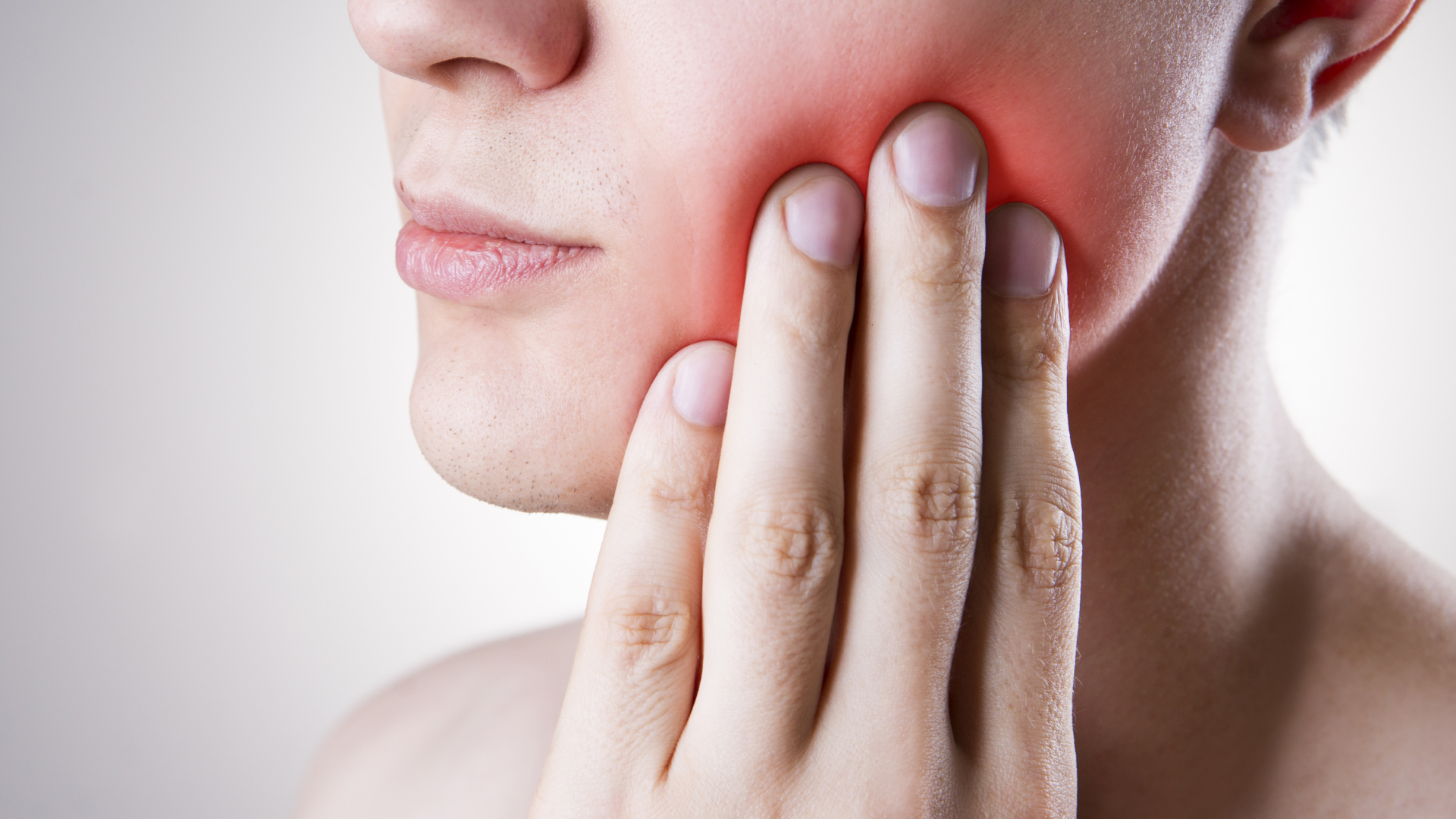 Pain related to dental implants
Forgetting about your implant and your prosthesis in your mouth is a good sign: everything is fine and the bone integration is going on perfectly. On the other hand, unusual pain may occur: it is the first manifestation of a possible complication. Suppuration or spontaneous bleeding, after brushing or during chewing, painful, inflamed and retracted gums, bone loss, implant and prosthesis moving, chewing problems… In this case, contact your dentist as soon as possible.
3675 vues
1 commentaires
0