More and more people are turning to laser hair therapy to combat hair loss. Affecting both men and women, hair loss can be complex and lead to the need for a hair transplant in Turkey. The low-level laser therapy system can be performed in addition to the transplantation to reduce the recovery time and promote hair growth. Find out everything you need to know about this treatment, its indications, contraindications and results
What is the principle of a laser hair growth treatment?
Laser hair growth treatment is a treatment for promoting new hair growth, thickening of the hair and preventing further hair loss. This technology uses a low-level laser to stimulate the cellular activity of the hair follicles. This technology works on the principle of photobiomodulation. Like photosynthesis in plants, photobiomodulation provides the energy that hair follicles need to regenerate. Thanks to its light energy, laser light increases the amount of adenosine triphosphate (ATP). ATP, which is the fuel for living cells in the follicle, promotes increased cell activity.
The lasers used to promote hair growth are low-level lasers. Applying a low-level laser treatment to the scalp helps create an environment that is conducive to hair growth. The energy emitted by the laser light helps to reduce hair loss and strengthen the hair shaft. Laser hair therapy stimulates the hair follicles by increasing blood flow to the scalp.
After an FUE hair transplant or a DHI hair transplant, laser hair treatment is performed to reduce recovery time. The low-intensity laser also reduces the side effects of manual hair transplantation and female hair transplantation.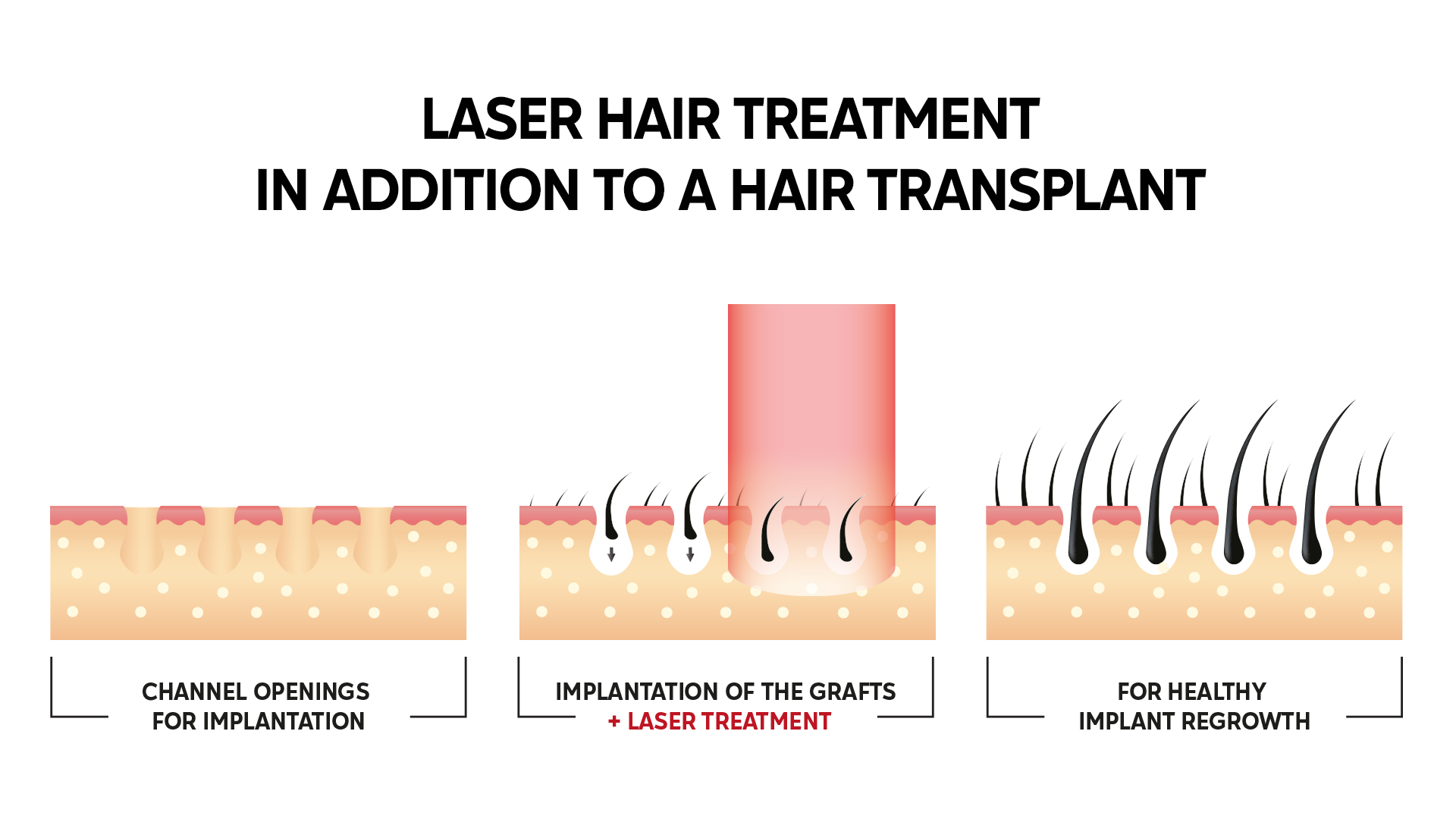 What are the steps of a laser treatment for pattern hair loss ?
Laser hair treatment can be performed alone or in addition to a hair transplant, as in the case of Plasma Rich Platelets (PRP) for example. For optimal results, several sessions are generally necessary.
During a hair laser session, the patient is placed under a helmet that will propel low-intensity energy onto the scalp. The session lasts an average of 20 minutes, the time necessary for the energies emitted to be properly absorbed by the cells of the capillary dermis. the low-level laser treatments invigorate circulation and stimulation that encourages hair follicles to grow hair.
The laser hair treatment session is not painful. The energies emitted are low level laser light and do not give off any heat.
What are the expected results of this hair loss treatment?
This treatment has many benefits. Painless, safe and non-invasive, this technology has minimal side effects. Used for patients suffering from loss of hair volume, male pattern baldness, thinning hair, hair loss and androgenetic alopecia, laser hair treatment can stimulate hair growth and improve the results of a hair transplant.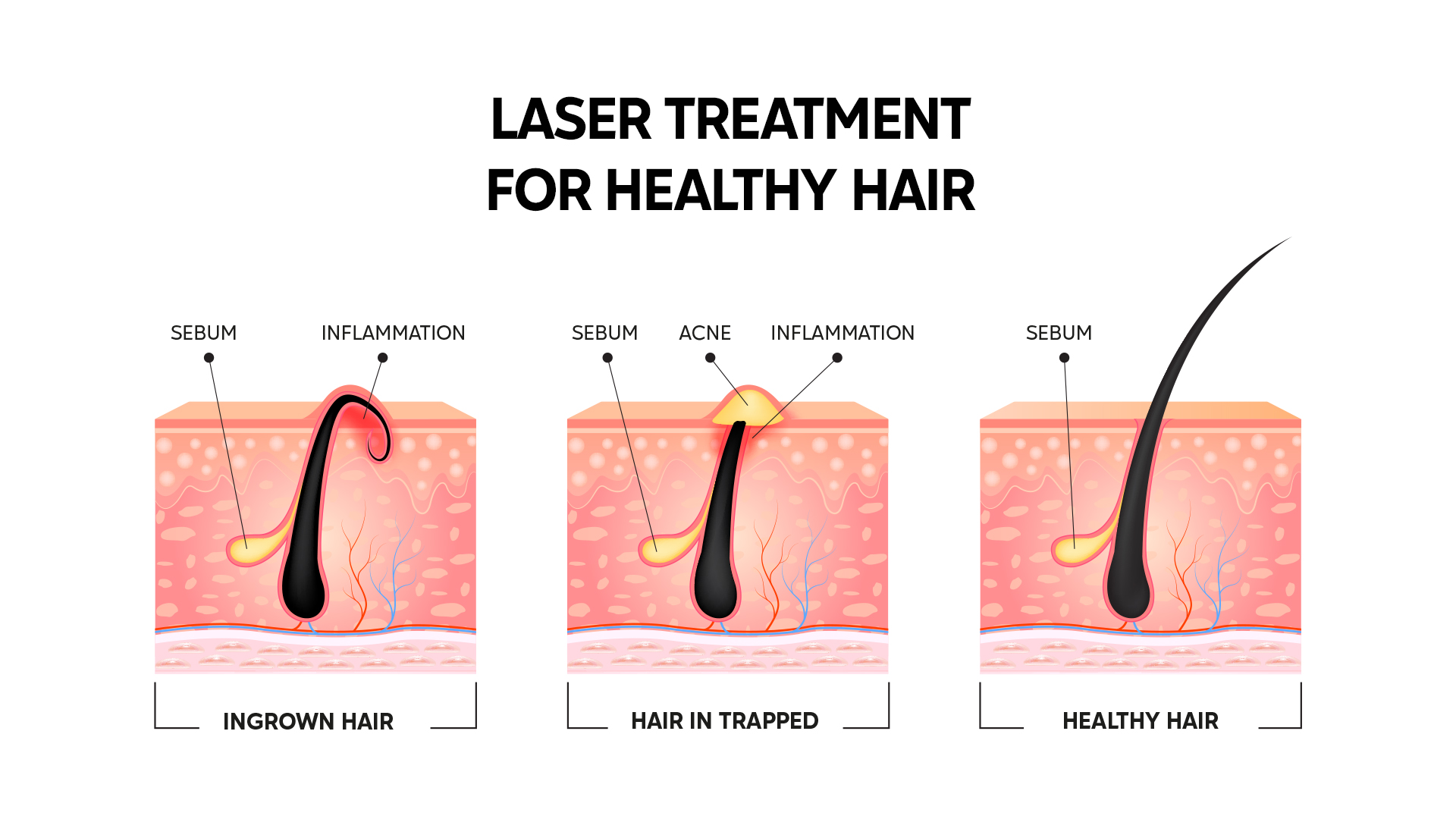 What is the price of a laser hair growth treatment?
With Body Expert, the price of laser hair treatment in Turkey is 200 € per session. To take advantage of the very advantageous prices of the treatments carried out in Turkey, we recommend to cumulate several treatments during the same trip. You will then benefit from the very interesting rates charged by Body Expert and you will largely make your stay profitable. As a bonus, you will have the opportunity to discover the treasures of Istanbul and enjoy the warm welcome and cultural heritage of Turkey.
Are there any contraindications ?
Although laser hair treatment is safe, there are some contraindications to using this technique. Laser treatment is not recommended for pregnant women or women who are breastfeeding. It is also not recommended for people with epilepsy, diabetes, or hemophilia, as well as for people who suffer from skin diseases or inflammation. Taking chemotherapy drugs and photosensitizing drugs or products is also a contraindication to laser hair treatment.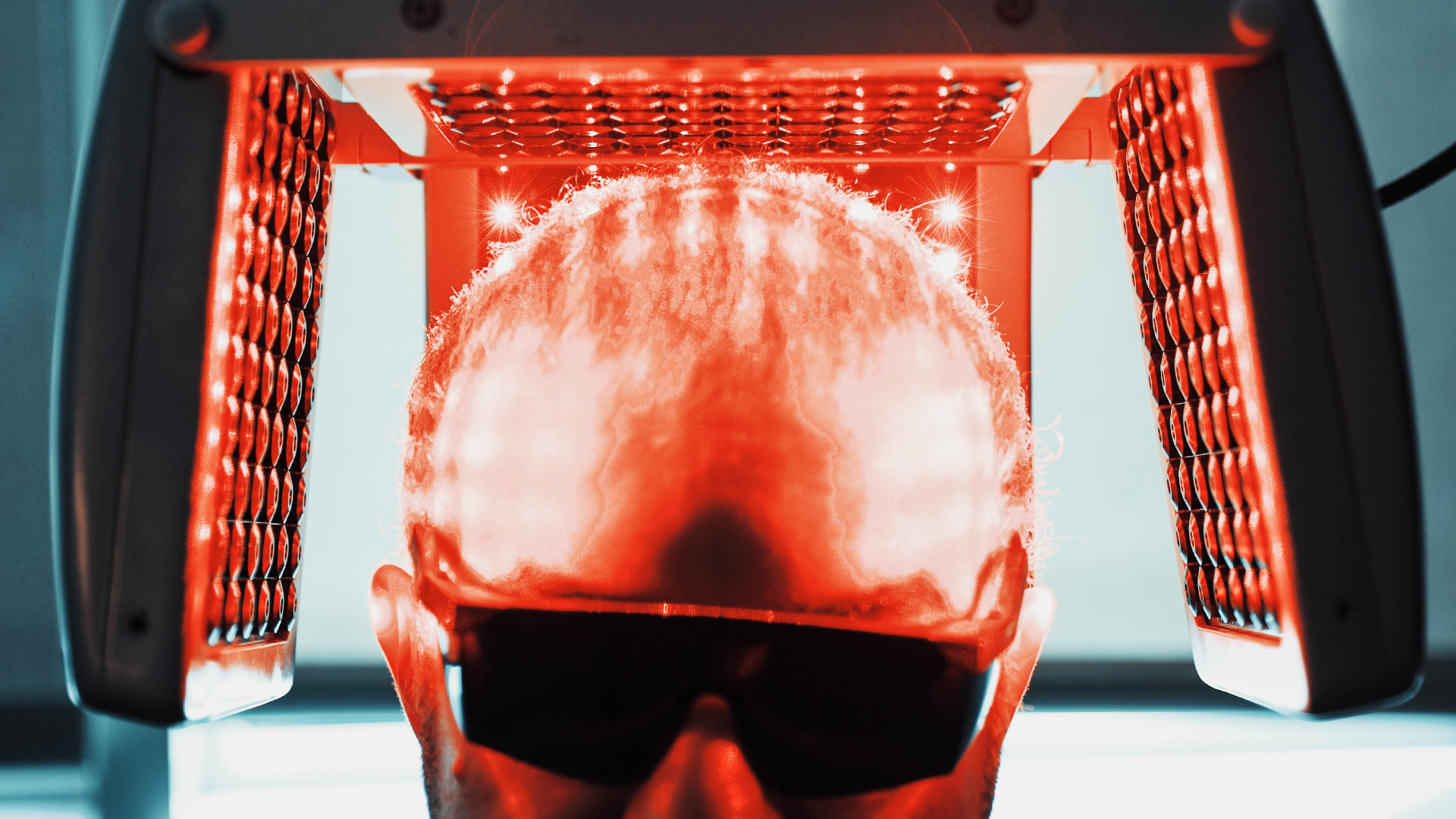 What are the likely side effects?
The laser technology used in the hair loss treatments is safe and without danger. The devices (brush or laser helmet type LLLT device) developed for this type of use are designed to emit laser low-level light to present no risk to the skin and hair.
Side effects from laser hair treatment are extremely rare, if not non-existent. Laser technology is a non-invasive technology that does not disturb the endocrine balance. It does not burn or damage the skin.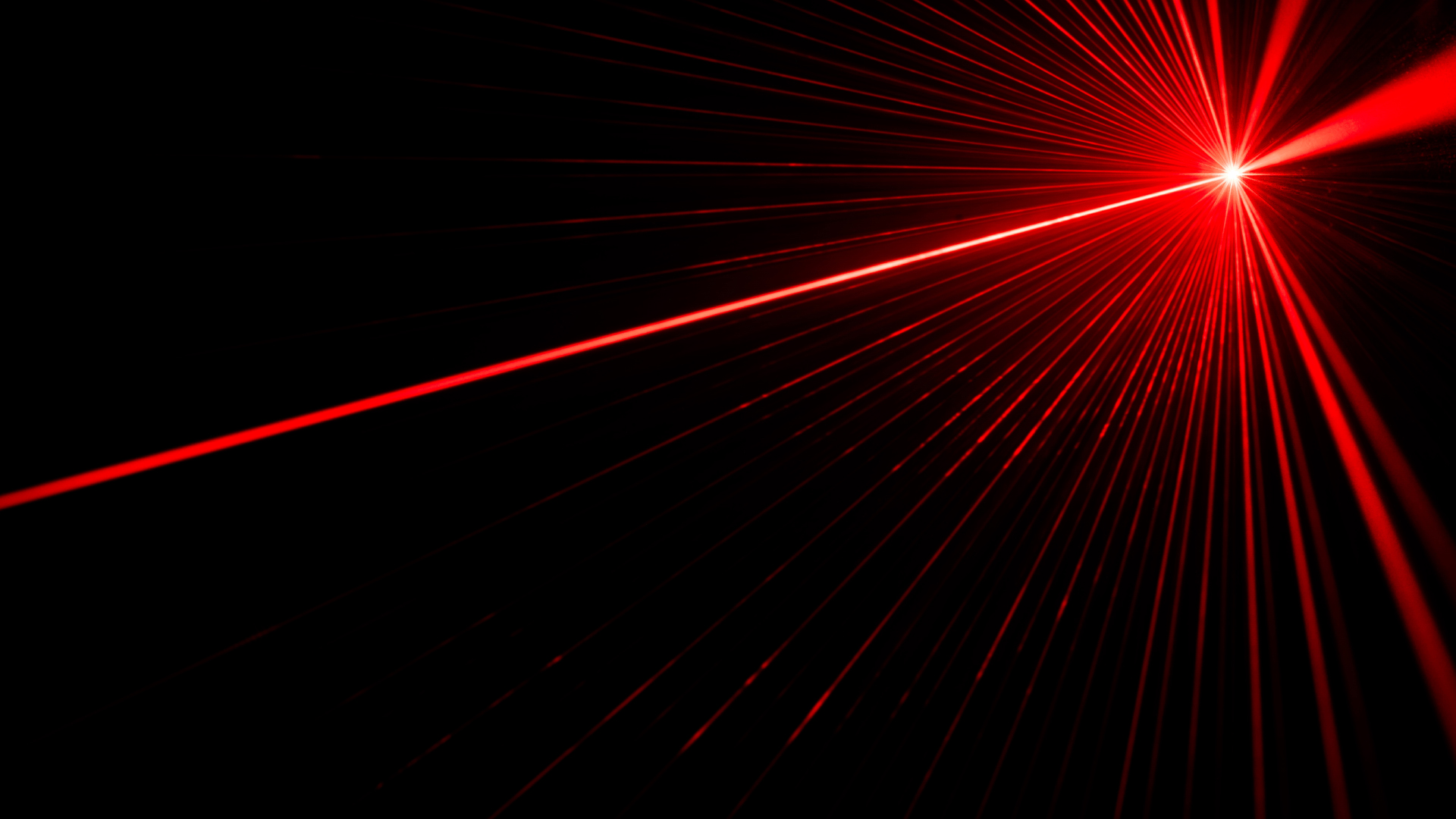 Can laser treatment be combined with hair transplant?
Laser hair growth therapy is meant for men and women that are noticing thinning. This treatment is indicated for men and women with androgenetic alopecia to stop hair loss and stimulate new hair growth. It targets the areas that are most prone to alopecia: the golfs (temples), forehead and vertex (top of the head).
However, although it is effective, this solution does not provide the same results as hair transplantation. On the other hand, in addition to a hair transplant, laser treatment has an anti-inflammatory action and stimulates the regrowth of transplanted hair.
11528 vues
0 commentaires
0