Feeling good about your body also means feeling good about yourself. With the progress of aesthetic medicine, and even if reconstructive and plastic surgeries remain expensive, erasing one's physical defects -teeth, body, hair, eyesight- by resorting to aesthetic medicine has never been so easy. Thanks to medical tourism, by going for example to Istanbul, Turkey, where the rates are 50 to 80% cheaper than in the UK, United States or Netherlands, while offering the best quality guarantees to patients worldwide. What if this new year was an opportunity to feel better about yourself?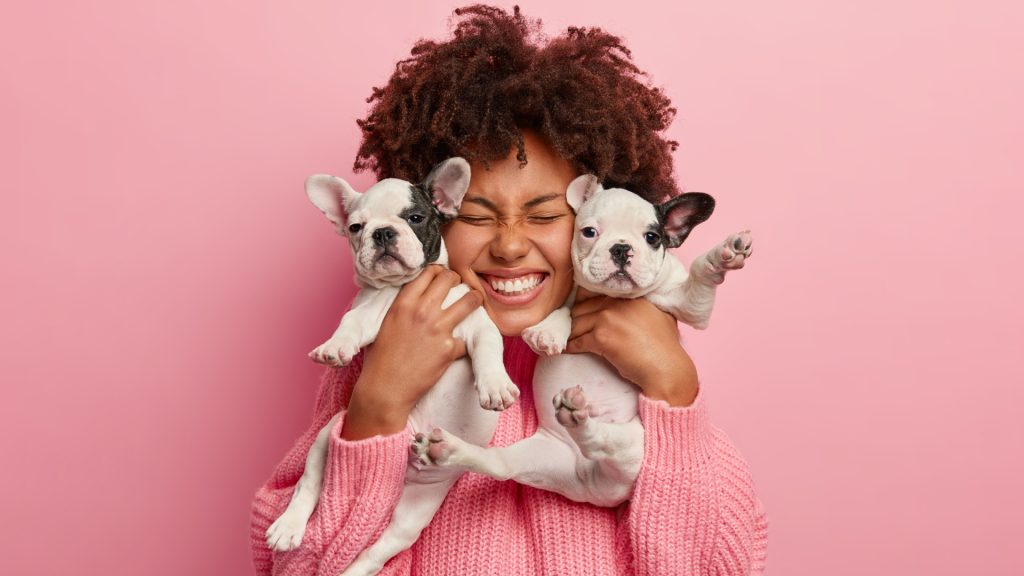 RESOLUTION N° 1 : LIFE IS A SMILE
It is often said that healthy teeth are the basis for a long life. One thing is for sure : your teeth deserve the best possible treatment, both for aesthetic and health reasons. Dental veneers, dental implants, All-on-6, gummy smile correction or simple teeth whitening, getting a smile back with healthy and long-lasting teeth can now be considered with peace of mind, thanks to dental tourism in Istanbul. Success guaranteed!
Dental implants & ALL-on-6
Gum inflammation, migraine, wear and tear or displacement of other teeth, bruxism, digestive problems, or pain in the jaw joint: missing or damaged teeth can have serious consequences, and not just aesthetic ones. Implantology often offers a very effective solution to dental problems.
A dental implant is the lower part of an artificial tooth that replaces the root of a damaged or removed tooth. Whether individual or all-on-6 implants, dental implantology allows patients to chew efficiently and comfortably, improve their speech, and stop bone degradation. It is especially recommended for replacing one or more missing or damaged teeth, or even the entire dentition, as it is suitable for almost all patients. The placement of an artificial root preserves the bone without affecting the neighboring teeth or the jawbone and allows for the attachment of a dental prosthesis that will replace an identical tooth, in terms of its function and aesthetic appearance.
Dental veneers
If dental veneers have an essentially aesthetic function, they allow many patients to correct the color, the shape (wear, broken or too short tooth…) or to mask an overlap or a space between teeth. They are reserved for incisors and canines, and even premolars. In Istanbul, the world capital of medical and aesthetic tourism, the dental clinics selected by Body Expert prefer to use Emax dental veneers. Considered as the best porcelain-ceramic veneers available on the market, Emax veneers are thinner and more durable than competing brands (Lumineers, Zirconia Procera, River 8…). They have a thin and ultra-resistant shell, custom-made in lithium glass-ceramic, slightly translucent, offering a life span between 10 and 15 years. Thanks to their thinness, they are more flexible and adaptable, not necessarily requiring the cutting of the tooth to be covered, and in the end, offer a much more natural look.
Gummy Smile
The gummy smile is a dental defect that, when smiling, leaves the teeth and gums partially or completely exposed, presenting a mouth that is too open, unbalancing the aesthetics of the face.Depending on the extent of the gummy smile, the budget, and the patient's preferences, there are several solutions to partially or completely hide the gums. When implants, crowns or veneers are placed, a gummy smile is often performed to perfect the smile. In the most common cases, laser treatment of the gums is sufficient or can be completed with botox injections. For a more complex gum treatment, a surgical operation may be necessary: lip lift, allowing to change the position and to lower the upper lip to better mask the gums when the smile muscles contract; gingivoplasty, to give a more harmonious shape to the gums, when they are hypertrophied or misaligned; maxillary bone orthognathic surgery, plastic surgery performed under general anesthesia, allowing to reduce the height of the gum smile.
Tooth Whitening
Tooth whitening, also called dental lightening, is a simple, painless, and easy cosmetic dentistry operation to whiten teeth. It allows you to lighten yellowed or browned teeth with the application of a hydrogen peroxide-based gel, or concentrated hydrogen peroxide, and with the help of laser or LED lamps that help to eliminate stains in-depth, permanently. Not to be confused with simple scaling, normally done once a year in a dental office.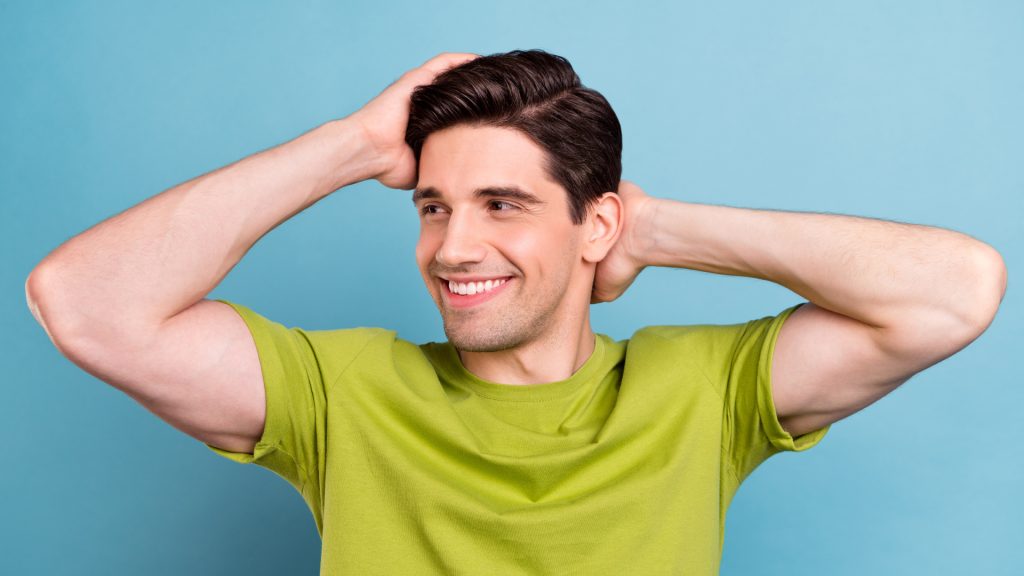 RESOLUTION N°2 : STROKING MY HAIR
When a man or woman, affected by partial or complete alopecia, is considering a hair transplant, several methods are available. The most requested and most suitable for many cases remains the FUE technique, extraction by follicular unit from the donor area to the recipient area. But in the Netherlands, in UK or in the USA, this technique remains very expensive. Many patients choose to travel abroad to have a hair transplant, especially in Istanbul, Turkey, where specialized clinics, very reputable and using the latest techniques in the field, offer rates 60 to 80% cheaper than in UK. Thus, Istanbul welcomes more than 100,000 candidates for hair transplants per year! If men represent the vast majority of patients, hair loss in women, especially diffuse alopecia, also calls for this method.
The main advantage of the FUE technique is that the linear scars formerly used by the FUT method (follicular unit transplantation) are now replaced by dots, made invisible by the hair growth. This non-invasive technique does not cause loss of sensitivity, requires little post-operative care, and allows for a larger graft collection area while limiting the number of grafts to be extracted and replanted. Thus, the growth of the grafts will be more regular and will offer a more natural hair.For guaranteed regrowth, most patients use the PRP (Platelet Rich Plasma) protocol: a small amount of blood is taken from the patient, put through a centrifuge to separate the plasma and platelets from the other components. The platelet-rich plasma is then reinjected into the scalp of the recipient area using a micro-needle, stimulating the growth of the transplanted grafts.
How much does an FUE hair transplant cost in Turkey?
A hair transplant performed in Istanbul, Turkey with Body Expert's partners, costs between 70 and 80% less than in UK, including a top-of-the-range welcome service at the airport, with a dedicated assistant translator, private car transfers from the airport to the hotel/clinic, as well as a 5-star hotel with breakfast included. All-inclusive package from €2050.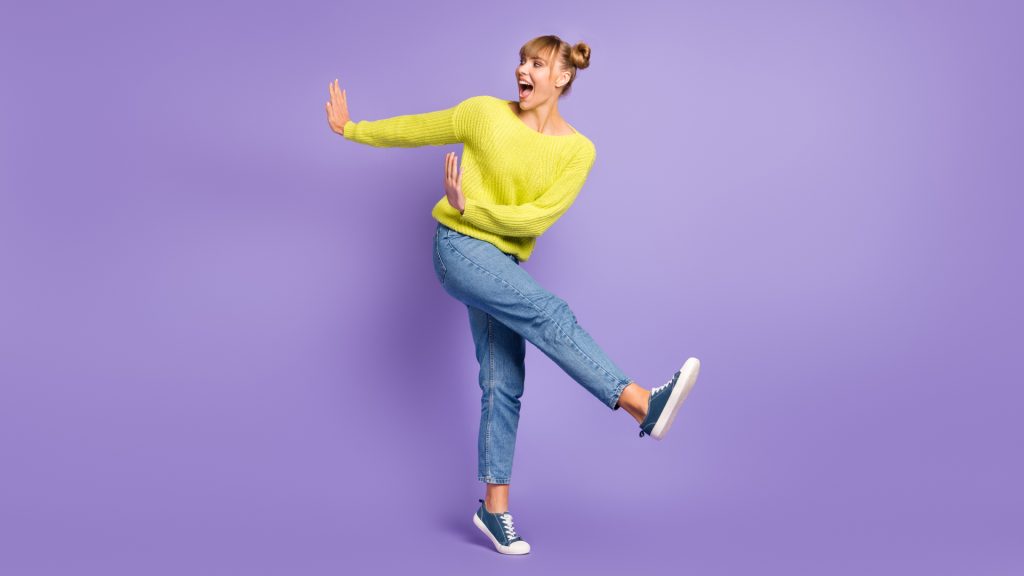 RESOLUTION N°3 : FEELING GOOD IN MY BODY
To get back in shape, there is nothing better than a diet and regular sport practice. But these objectives are only the first steps to find your ideal shape because you must then erase the stigma of your old body. Only then will you choose the method best suited to your case, as well as to the different areas of your body that require cosmetic correction: liposuction, tummy tuck or fat transfer, a wide range of plastic surgery techniques are available to you, to regain a harmonious physical balance. The lighter option: a soft liposuction, performed with microcannulas, allowing the removal of a small number of fat cells from small areas: face, waist, arms… The price of liposuction varies according to the surgical procedures performed (extent of the areas to be treated, the volume of fat to be extracted, type of anesthesia…), the plastic surgeon's fees and the cost of the stay. In UK, Netherlands or Scandinavia, liposuction is charged between €2000 and €8000. In Turkey, with Body Expert, a liposuction costs between €1000 and €2900 ; a Lipo Vaser costs between €1500 and €4000. An abdominoplasty performed in Turkey, in Istanbul by Body Expert's partner clinics, costs between €3600 and €4800 for 8 days on-site, including 7 nights in a 5 or 4-star hotel with breakfasts, with airport/hotel/clinic/airport transfers and medication. In France or Belgium, a facial lipofilling will cost at least €2000 to €3000, a BBL between €4000 and €7000, and a breast augmentation by lipomodelling will cost between €3500 and €4500. In Turkey, these rates are reduced by 60 to 80%, including travel expenses.
Liposuction, the star of beauty surgery
Liposuction is a cosmetic surgery operation to eliminate fat cells that are resistant to diet and persist in certain parts of the body or face. Liposuction is the most common cosmetic surgery procedure in the world and offers several advantages: when the procedure is benign, it is performed on an outpatient basis, under local anesthesia, for a duration of between 20 minutes and one hour. Convalescence is quick (between 48 hours and 2 weeks), the results are immediately visible and above all, definitive. It can be performed alone or in addition to other cosmetic surgery procedures.
Lipo Vaser, HD liposuction
Lipo Vaser, or 360° liposuction, is used to reshape a slimmer figure. This liposuction technique uses ultrasound to destroy fatty deposits and make them easier to remove. If the skin has lost its elasticity and firmness, especially in patients over 50, conventional liposuction on the stomach, hips or buttocks can cause sagging skin, with unsightly waves and folds. By removing excess fat with micro-cannulas emitting very high-frequency ultrasound vibrations, the skin retracts faster and more harmoniously, without creating hematoma or sutures. Cosmetic surgeons in Istanbul, Turkey, use this method with experience and skill, like all other advanced techniques available in the field.
Tummy Tuck for a flat stomach
Abdominoplasty or Tummy Tuck is a more invasive cosmetic surgery procedure than liposuction, performed under general anesthesia, to remove excess fat and skin and tighten the abdominal wall. After a certain age, several pregnancies, a fluctuating belly volume due to dieting, hereditary or hormonal overweight, the muscles and skin of the abdomen become irremediably slack. Abdominoplasty allows the removal of unsightly excess fatty tissue and skin that has resisted liposuction. For some people with obesity, and when the excess skin covers all or part of the pubis, an abdominoplasty may be covered by your health insurance.
Most patients undergoing abdominoplasty are between 45 and 65 years of age, but all of them have chosen abdominoplasty after having found their weight balance, followed an adapted nutritional diet, and practiced regular physical activity.
Patience is required after an abdominoplasty. Convalescence takes a long time, with 2 to 3 weeks of rest and a gradual resumption of domestic and professional activities, and at least 3 months before resuming a gentle sports activity (yoga, swimming…). The results are only really visible after a minimum of three to six months, or even a year to fully appreciate your new contours and your flat stomach. A healthy lifestyle and regular physical activity, avoiding weight gain, will allow you to keep your figure ad-Vitam eternam.
Lipofilling, reshaping your body
Lipofilling is a plastic and cosmetic remodeling technique that involves the removal and reinjection of fat grafts using cannulas in areas of the body where there is an excessive amount of fat. The harvested adipose tissue is then placed in a centrifuge to be separated from body fluids, purified and sterilized. Finally, the adipocytes (fat cells) are reinjected into predetermined areas. This operation requires experience and dexterity on the part of the surgeon, who proceeds to a real sculpture of the area, injecting the product with one hand, and working the skin with the other, to give it the desired shape. This is why lipofilling is also called lipomodeling or liposculpture.
Considered a safer and less invasive cosmetic surgery technique than other methods, lipofilling is mainly used to reshape the buttocks (Brazilian Butt Lift, or BBL), the breasts (breast augmentation), or the face (without using external synthetic products such as botox…), to fill the hollows of a face that has been thinned by dieting or old age, or to erase scars. In addition to its aesthetic action, lipofilling also allows the epidermis to regenerate, and to offer a tighter, younger and more radiant appearance. It is also practiced in the treatment of autoimmune dermatological disorders, thanks to the presence of mesenchymal stem cells (MSC) that can reproduce several types of cells present in bone tissue.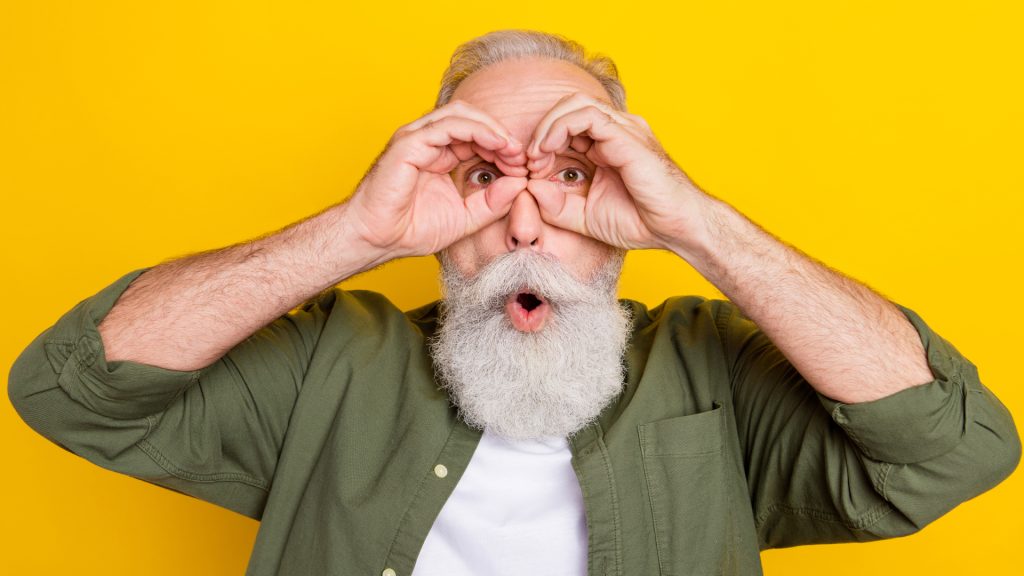 RESOLUTION N°4: WATCHING LIFE IN HD
Laser vision correction, an eye surgery procedure based on the use of the Excimer laser, has enabled more than 20 million people worldwide to regain perfect and permanent vision. Myopia, astigmatism, hyperopia or presbyopia are treated with this gas laser technology that emits ultraviolet beam "spots" to reshape the cornea to modify its curvature, with very high precision (in the order of a quarter of a micron). The most commonly used corneal surgery technique in the world of ophthalmology, it is fast, precise, efficient, painless, safe and non-invasive. The procedure is divided into two steps. The first step consists of making a micro-incision on the cornea and cutting, with a miniaturized scalpel called a microkeratome, the corneal tissue, to detach it and partially fold it, and thus be able to intervene on the retina. The second step involves the use of a laser, which flattens the cornea and corrects the retinal defects that cause vision problems. The corneal tissue is then put back in place, the whole operation not exceeding fifteen minutes per eye.
Today, thanks to technological progress, the first manual step, requiring the surgeon to be extremely precise in handling the microkeratome, has been replaced by a femtosecond laser, which allows the cornea to be split or cleaved by a photo-disruptive action, a laser "flash" whose duration -the femtosecond- is much shorter than a nanosecond.
In the UK, USA or the Netherlands, refractive eye surgery is considered as a comfort operation. It is therefore not reimbursed by the National Health System and only partially covered by insurance companies. If in these countries, the cost of such an operation remains high (€1500 to €3000 per eye), the prices charged by ophthalmological clinics in Istanbul, Turkey are at least 50% lower.
The BodyExpert all-inclusive offer: €1500 per Intralase for both eyes
Working with the best ophthalmic surgeons in Istanbul, the expert medical tourism agency Body Expert offers you an offer including:
Lasik surgery for both eyes by Intralase No Touch
The organization of the program, appointments and follow-up surgery
The assistance of a customer service representative/translator at each step of the treatment
2 nights in a 4* hotel with breakfast
Round trip airport/hotel transfers.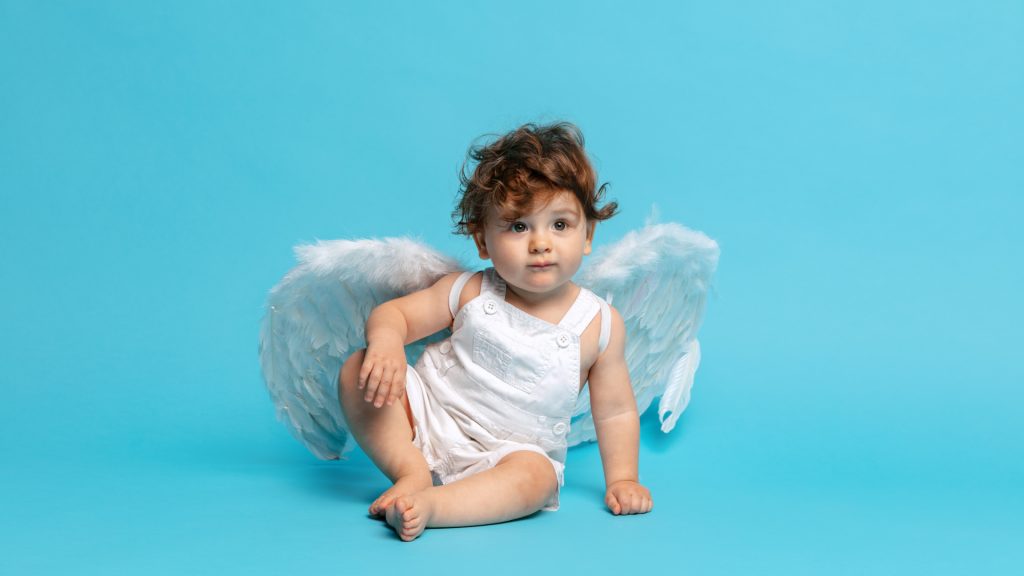 RESOLUTION N°5 : GIVING BIRTH
In the field of human reproductive biomedicine, Turkey is at the forefront, thanks to the competence of its researchers, the quality of its specialists, and its medical infrastructure. With IVF treatments that have a higher chance of success and prices that are 40 to 60% lower than in Europe, birth tourism makes sense. Without forgetting all the charms of a major tourist destination – since a treatment takes at least two weeks – Istanbul and Turkey are the ideal choices. All you have to do is find the name!
What is the success rate of IVF in Turkey?
In UK, the average IVF success rate is 23% per attempt, regardless of the mother's age. This figure is close to Mother Nature's, with a 25-year-old couple having sex regularly having a 25% chance of conceiving a baby each cycle. In Turkey, the success rate for IVF varies between 40 and 50% for young couples, and between 25 and 30% for couples over 40. Some clinics show a 71% chance of success for patients under 35, 65% for those between 35 and 40, and 54% for those between 40 and 45. This makes Turkish IVF clinics among the most successful in the world.
What is the average waiting time for IVF in Turkey?
While the waiting period for IVF is about 18 months in Western Europe, clinics in Turkey do not keep their medical tourists waiting: after appointments are made online, treatment can begin as soon as the couple arrives.
How much does IVF cost in Turkey?
In some European countries, IVF may be covered by Social Security, under certain conditions. But with a lower success rate and long waiting times, the choice is quickly made… For an IVF in Turkey, counts about €2500€ in Turkey, against €4000 to €5000 in the UK or the Netherlands (with the mother's oocytes).
2706 vues
0 commentaires
0