Tooth filing has recently become a controversial topic in the media and social networks. The buzz, sometimes negative, created around teeth filing, partly originates from a video posted by a French influencer, Maxime, who came to Istanbul with Body Expert to get dental crowns. His testimony on Tik Tok, describing in detail and objectively his cosmetic dentistry operation, has been seen by more than 11 million people. It is therefore our duty, on the Body Expert blog, to provide our readers with additional information about tooth filing.
Tooth filing is a procedure associated with the placement of veneers and/or dental crowns, for those who wish to have a bright, flawless smile. According to Dr. Omer, a specialized dentist in Istanbul and an orthodontic expert working with Body Expert, "the filing of teeth in preparation for the placement of veneers or crowns depends on the patient's original teeth. If the teeth are not spaced, if they overlap, the prosthesis will not be able to hold without the teeth being filed. If there is a natural space between the teeth, or if they are small, the amount of filing done beforehand can be minimal. On average, a tooth will be filed down 1 millimeter, at the end, on the right and on the left".
During the filing procedure, the pain is non-existent thanks to the local anesthetic. However, in some cases (phobia of the dentist, resistance to certain local anesthetics), it is possible to administer a stronger sedative or even a general anesthetic. After the operation, it is normal to feel a sensitivity on the cut teeth. Depending on the patient, this sensitivity may last a few days or weeks, but will then disappear completely.
An irreversible procedure
Dr. Omer also reminds us that the placement of dentures, whether veneers or crowns, "is an irreversible procedure: the patient should not imagine that he or she can have dentures placed and then have them removed whenever he or she wants. However, after a certain period of time, the patient will have to have his prostheses changed by a specialized team, and then leave with new veneers or crowns that can last between 10 and 30 years, depending on the quality of the prostheses and his oral hygiene".
Body Expert and its practitioners, selected for their experience, their good practices, the rigor of their protocols and the quality of the materials used, provide all possible information to each of their patients during a preliminary interview, being as clear as possible on the risks and choices, so that the patient can choose wisely. Especially since tooth filing is an irreversible choice, as it is a necessary step before the installation of ceramic veneers. According to Dr. Omer, "placing prostheses on an unfiled tooth does not work: without filing, the natural enamel can be damaged and weakened by the glue, and the prosthesis will not last long."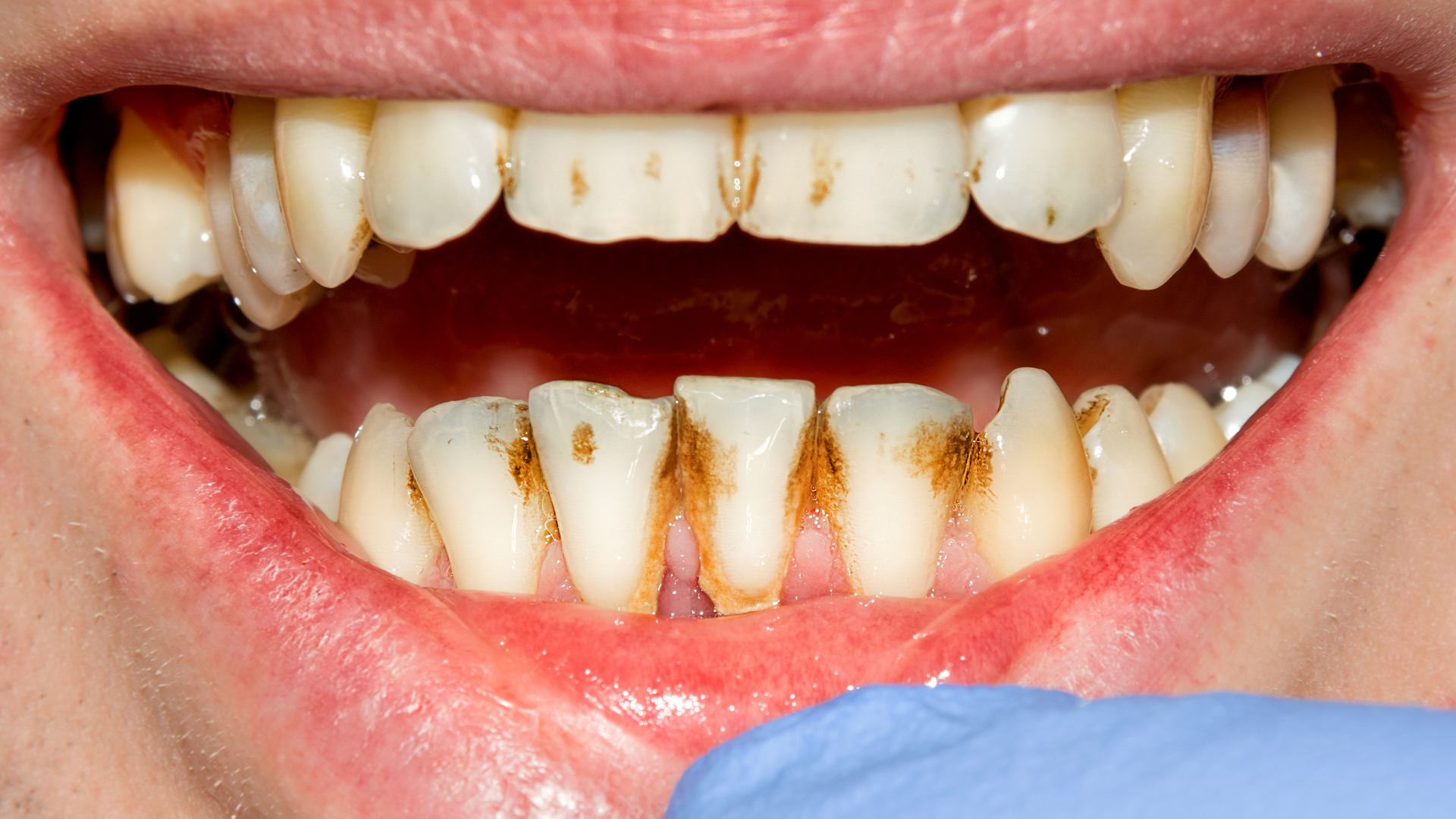 What type of dental veneer should I choose?
Several types of veneers are available on the market, with variable life expectancy and aesthetic results. Some of them do not need to be filed down before being placed, but beware of false promises!
Composite resin veneers
Since the advent of composite resin, in particular to fill the tissue extracted from a decayed tooth after having treated it, this material is also used to create veneers. This is a theoretically attractive solution, promising to obtain aesthetic teeth without prior filing. Unfortunately, this option does not last long, as the resin used tends to crumble and its color turns yellow quickly. Body Expert does not recommend it.
Read our complete article on composite veneers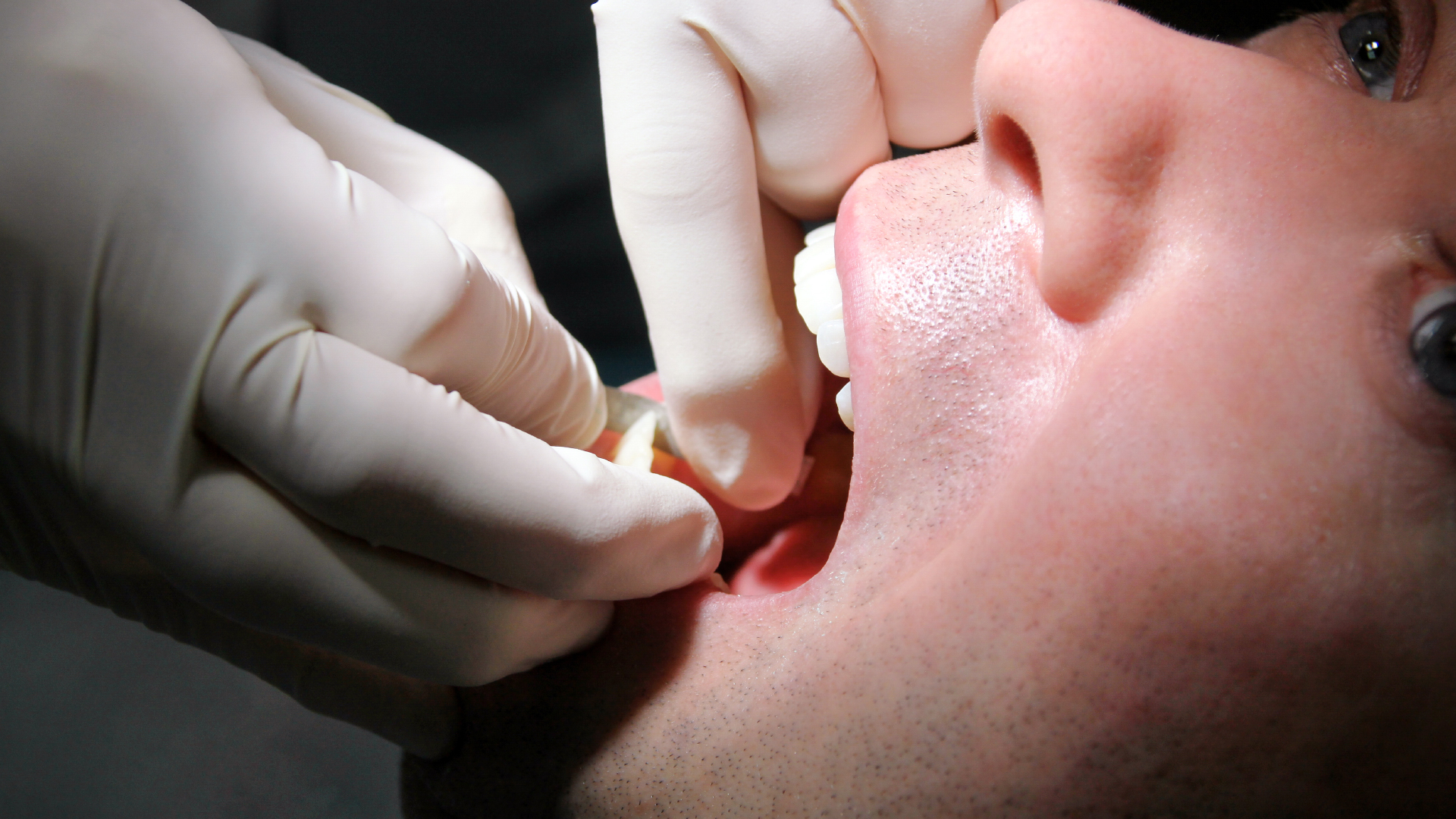 Ceramic veneers:
Pellicular veneers:
Especially those of the brands Lumineers, Glamsmile or River 8, have a thinness (0.2 to 0.3mm) that allows a direct bonding on the original teeth. They are also cheaper and faster to manufacture. However, they are more fragile, can deform and change color over time. Moreover, few patients are eligible for this type of installation: the promise of a filing-free installation is rarely kept, because the patient must first have healthy teeth, perfectly spaced and without overlapping or deformations, which is very rare, and these types of patients with perfect teeth do not necessarily need veneers… Moreover, this type of machined fabrication is standardized, with prostheses that are all similar and too stereotyped to give a natural look to the smile.
Porcelain veneers with Emax finish:
Particularly Emax brand, are those used by the practitioners selected by Body Expert. More expensive, porcelain veneers require a slight filing of the teeth, for a better adaptation and a better fixation to the original teeth. Their lifespan (10 to 15 years minimum with good oral hygiene) and their resistance to chewing is much stronger than that of composite veneers. And in terms of aesthetics, they allow the patient to choose the color, offering a more natural look. This is the new standard of high quality cosmetic dentistry, commonly called "Hollywood Smile", because it is popularized in the United States by television and movie stars.
Read our full article on ceramic veneers
A rigorous oral hygiene
Finally, Dr. Omer reminds us that the duration of dental veneers – from 10 to 30 years – is linked to the patient's oral hygiene. "Having prostheses imposes the same cleaning requirements as natural teeth: you must brush your teeth after each meal, use dental floss and/or a pulsed jet to clean the gums and interstices, and visit your dentist once a year for a scaling and a check-up".
Choosing the right orthodontic expert and thinking about it beforehand is vital
Of course, as in all fields of cosmetic surgery, scams do exist: some dentists may abuse their patients' credulity. The practitioners selected by Body Expert are renowned for their experience and have excellent reputation, and use the best prostheses available on the market. They also sometimes refuse to treat patients when the operation is not necessary or not adapted to their case.
Cosmetic dentistry is an important choice, which is adapted to the individual's dentition, and often allows to solve many dental problems and complexes that may be related to them. Such a project should not be taken lightly, nor should it be done simply on aesthetic whims, as your dentures will need to be maintained to last, and eventually replaced. In any case, it is imperative to choose an experienced and reputable orthodontic clinic, using the best products available and offering the best reception and post-operative follow-up conditions, as Body Expert offers.
Before/After: Filing + placement of Emax dental crowns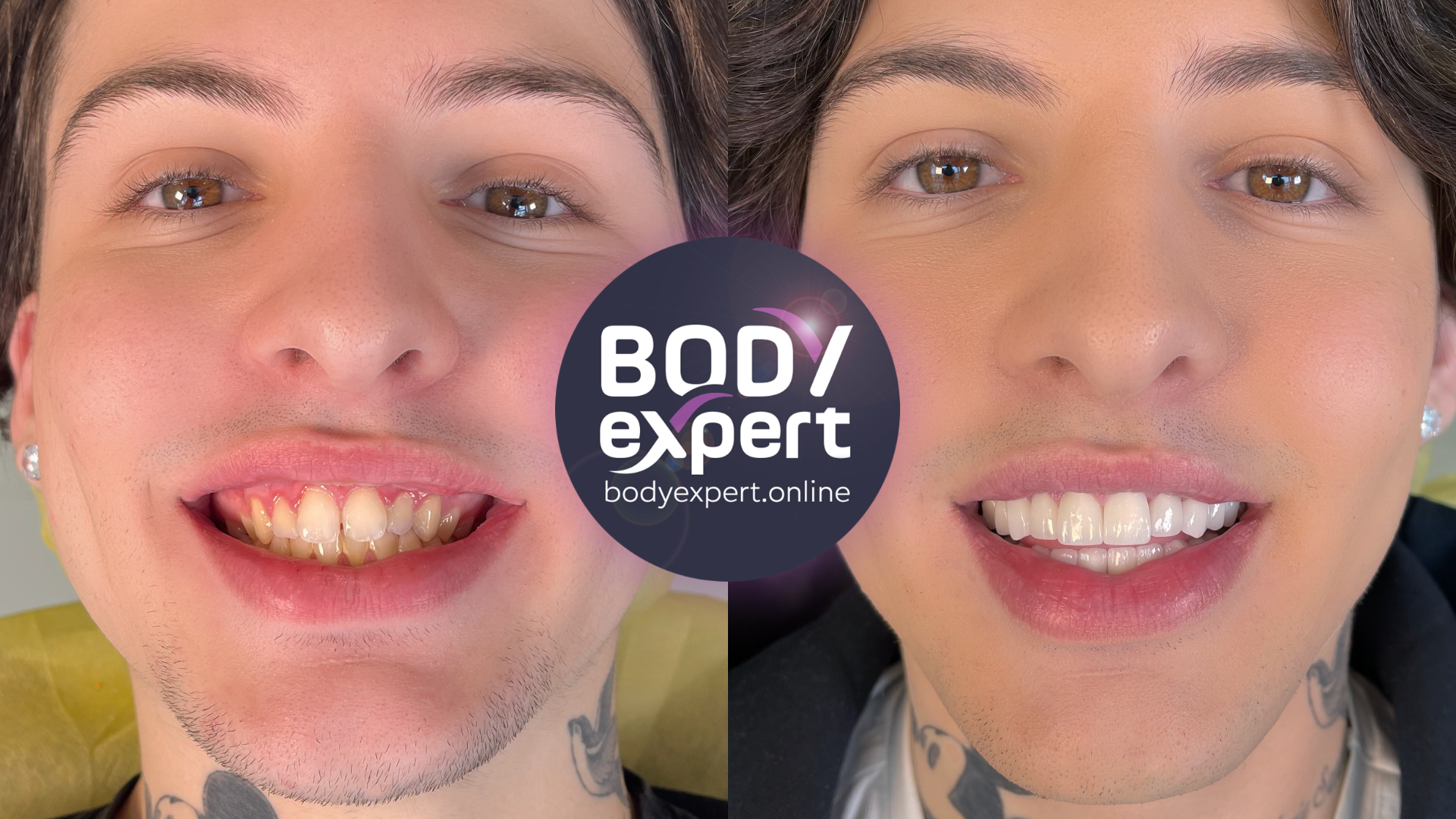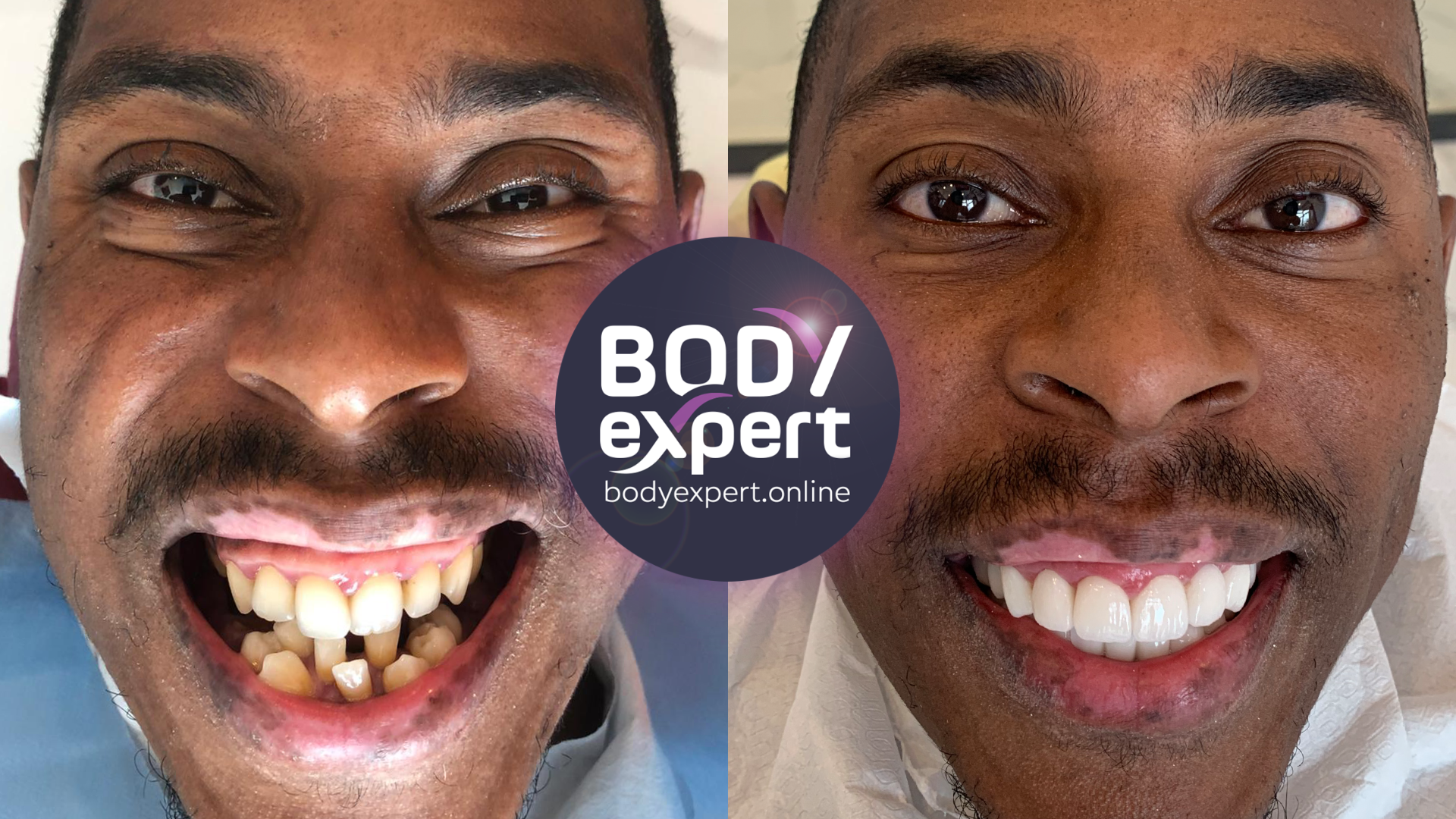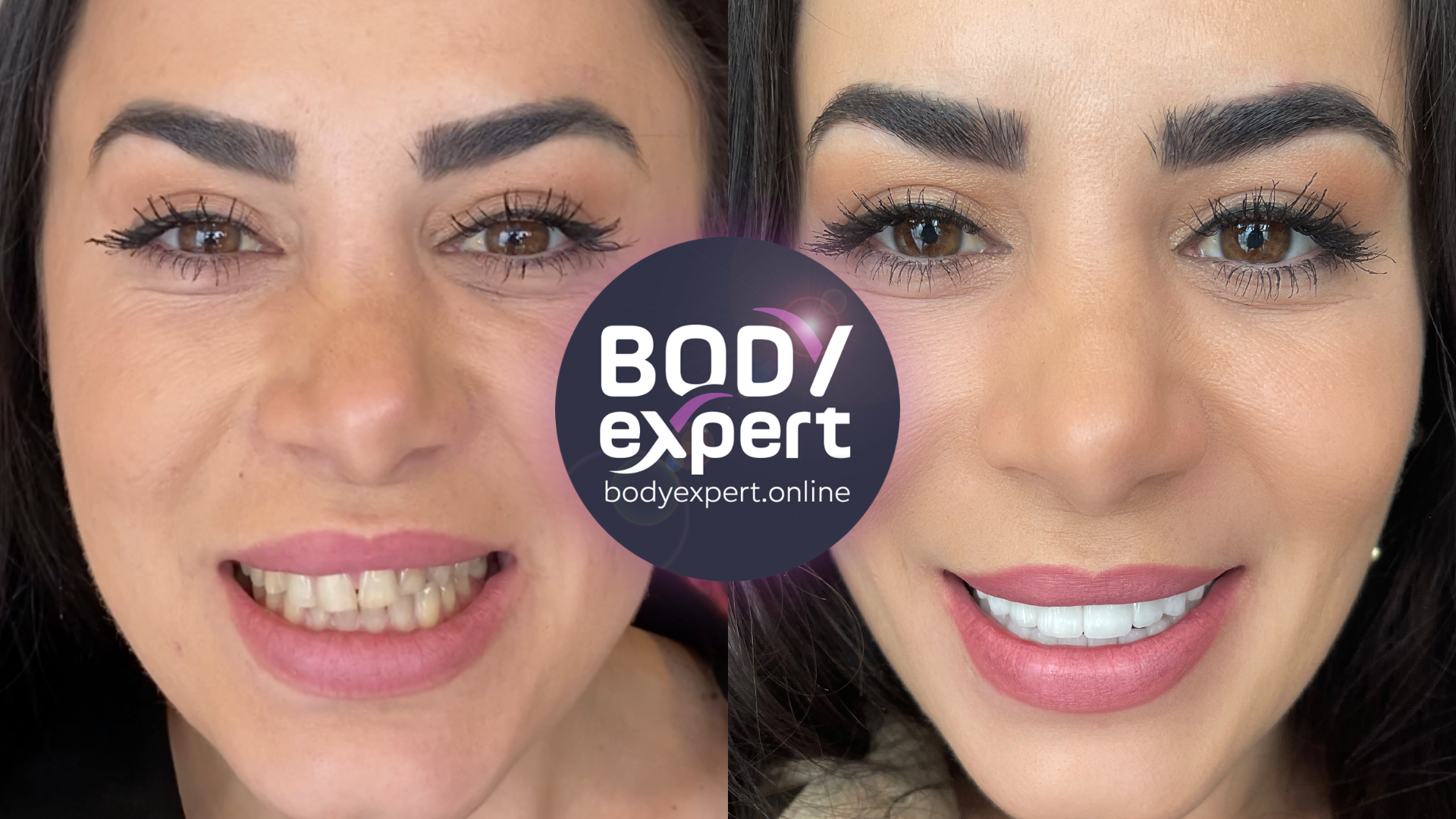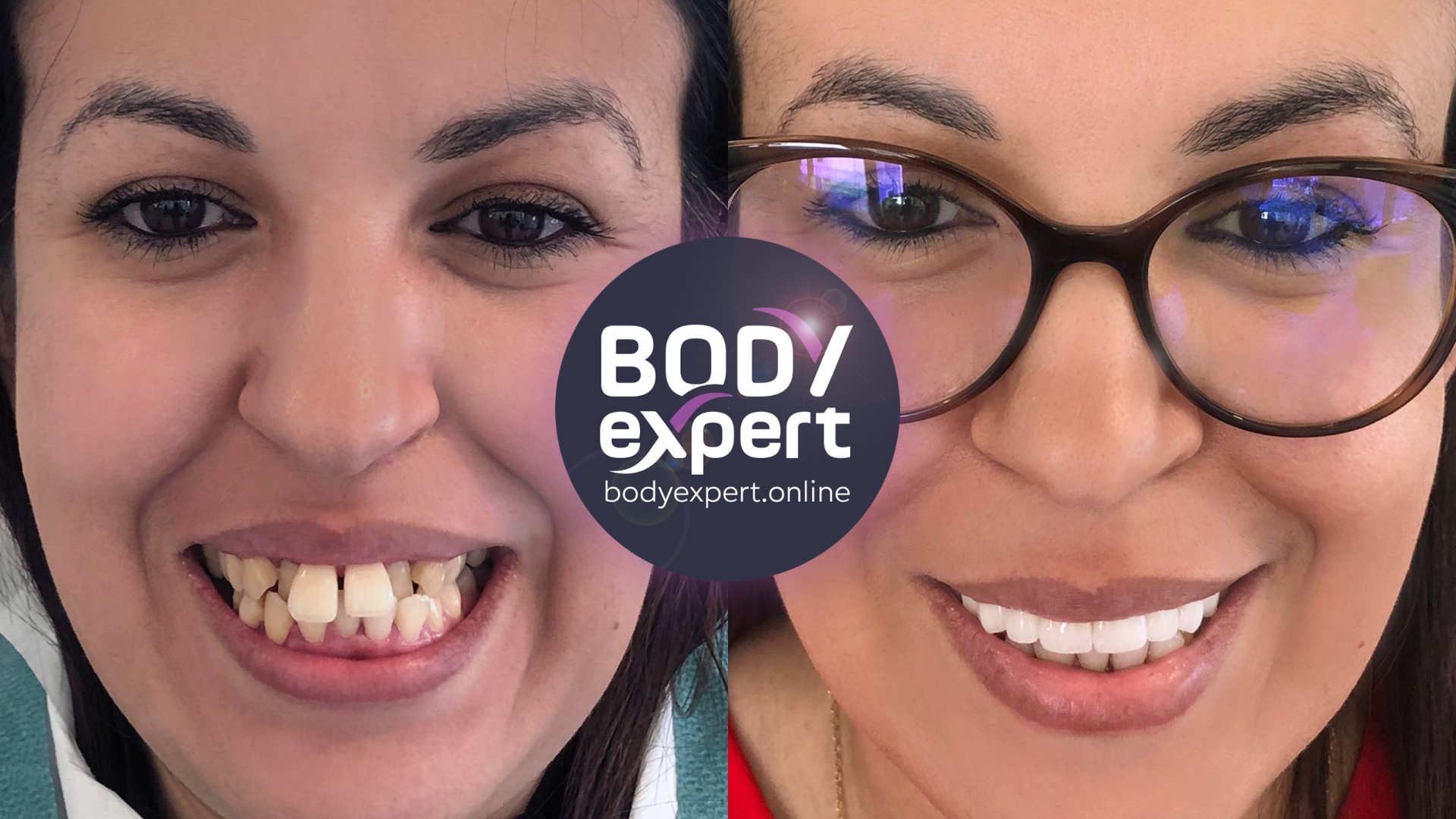 Before/After : Filing + placement of Emax veneers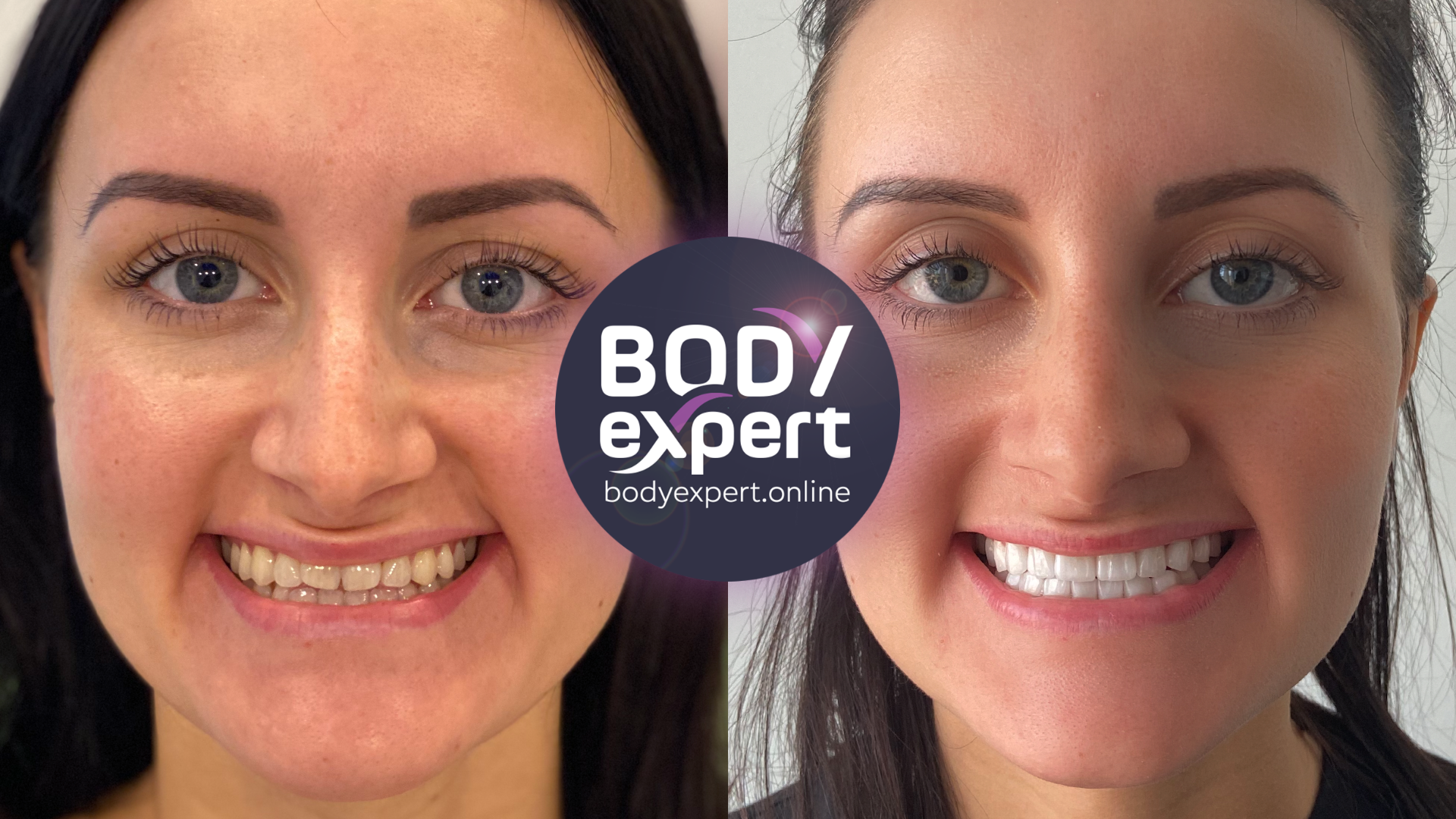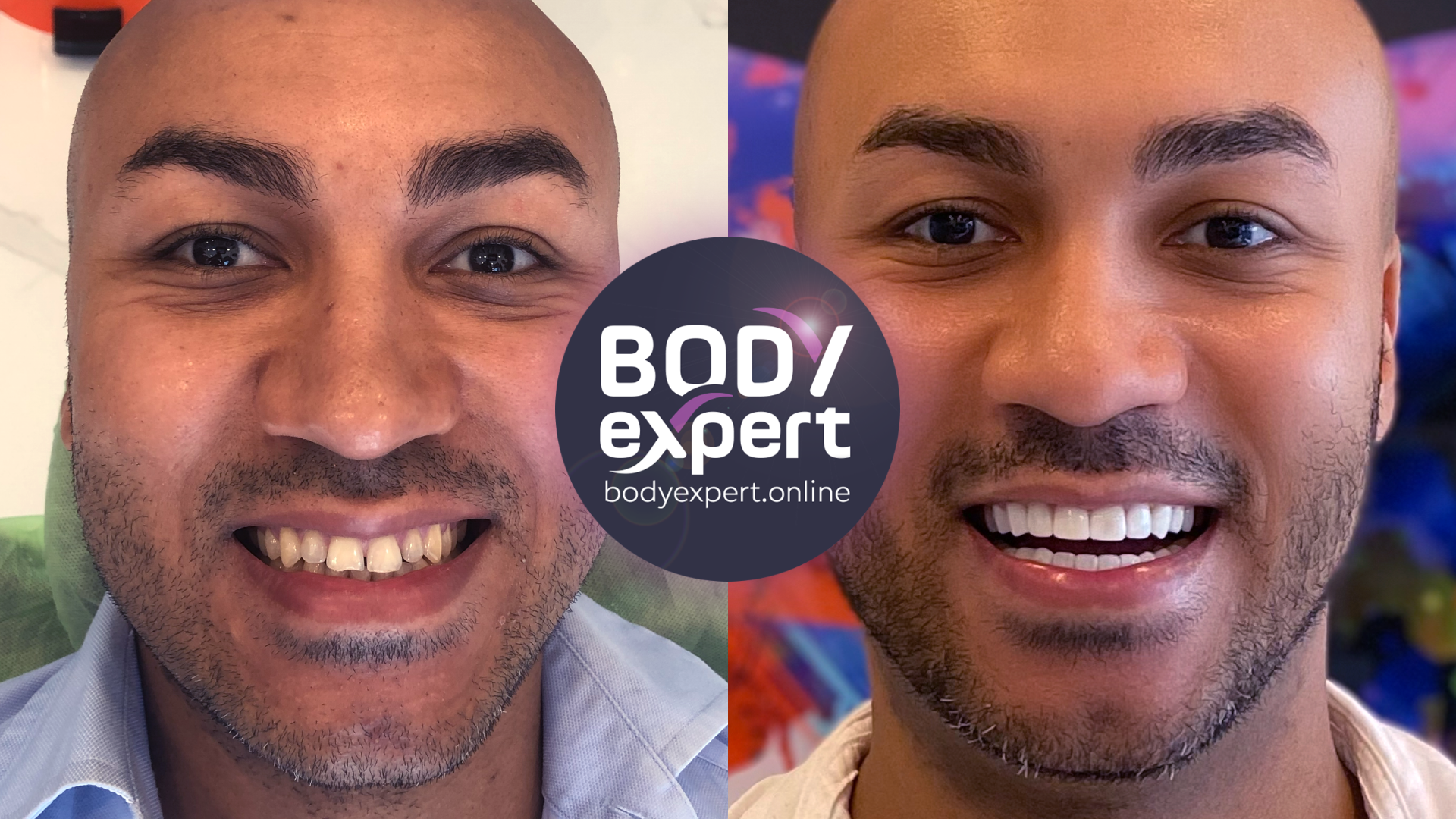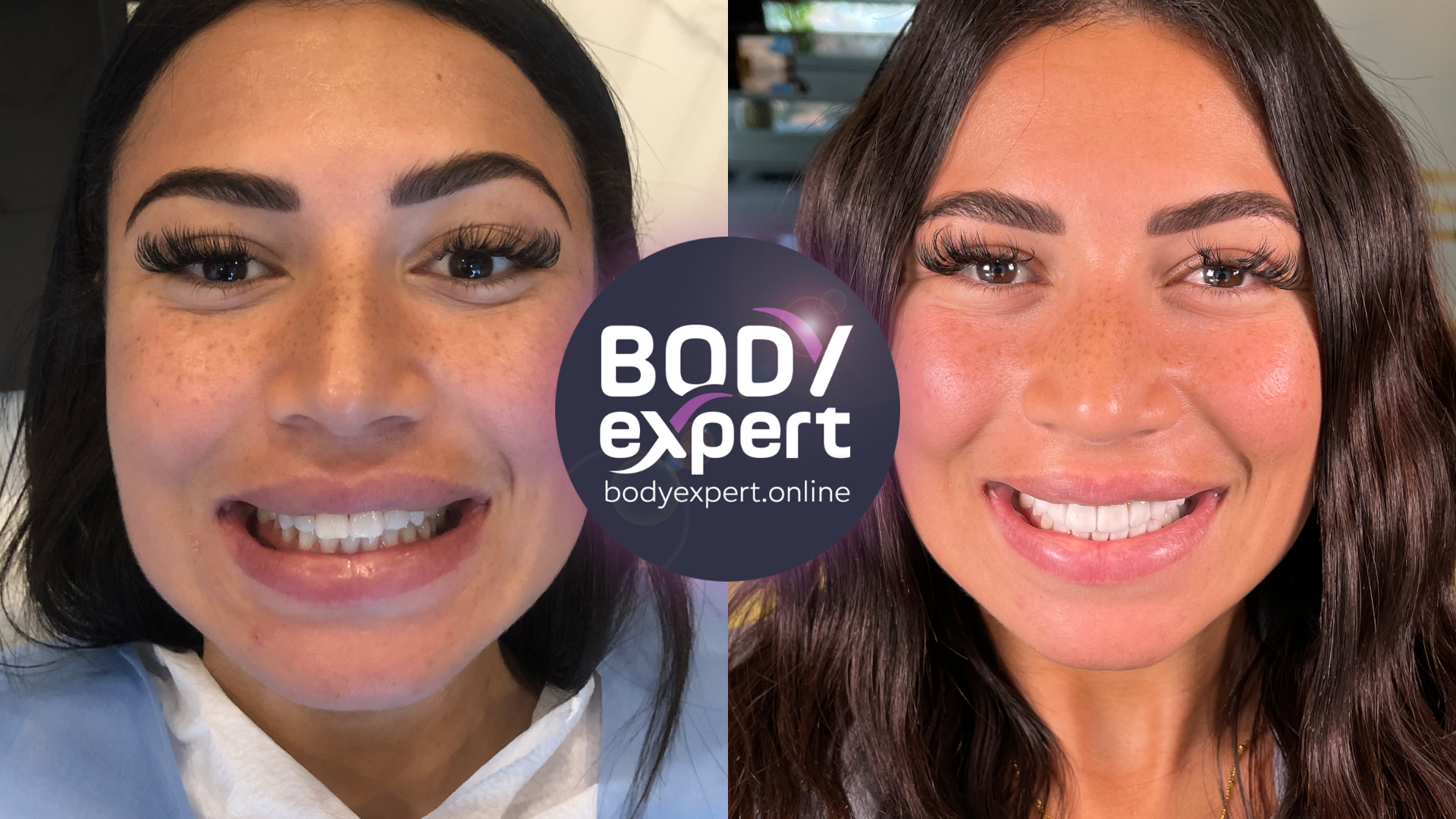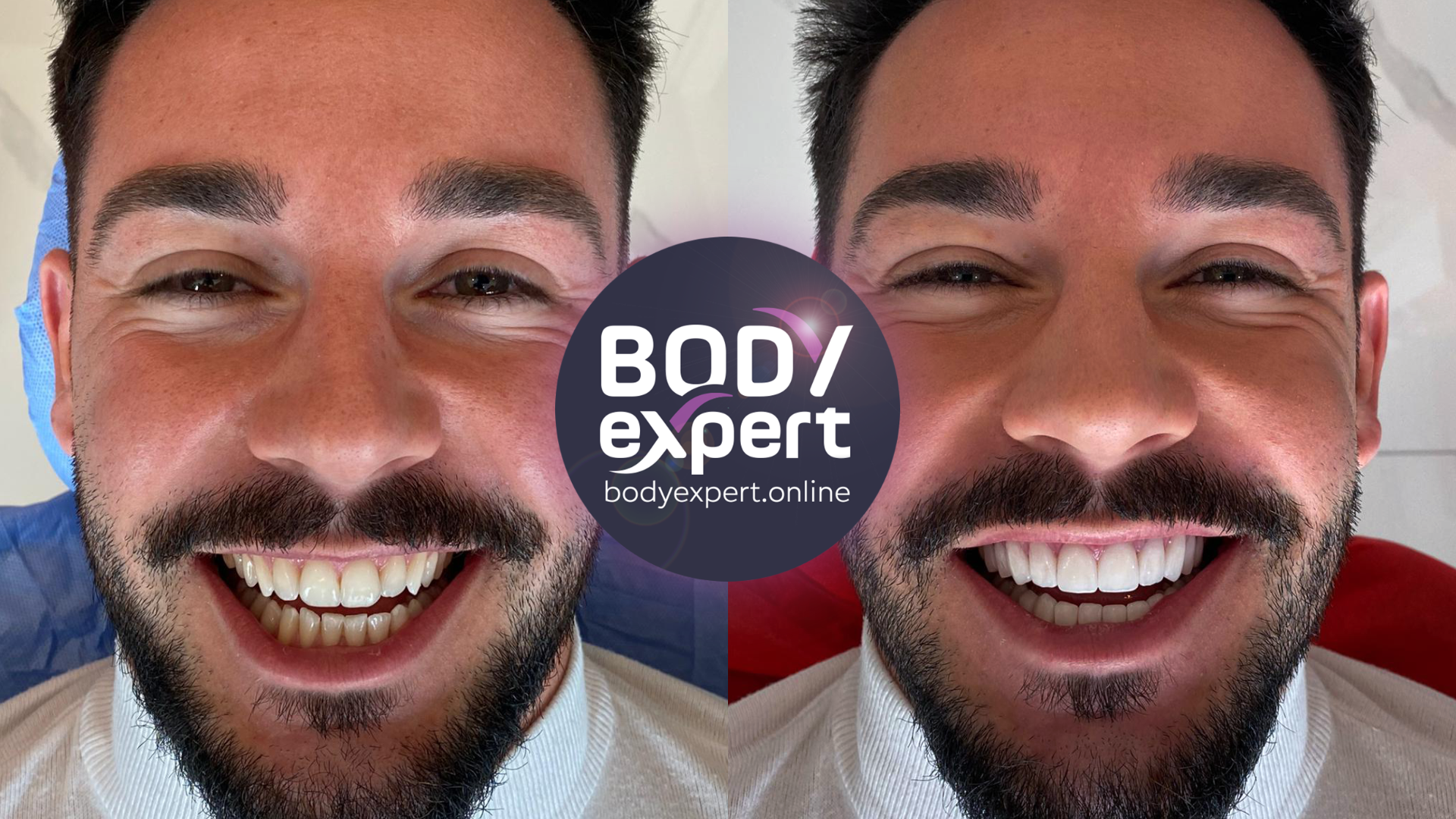 6238 vues
0 commentaires
1