You have reached your perfect weight, but your round cheeks give you a plumpness look : bichectomy also called buccal fat removal can be a simple and easy plastic surgery alternative, offering an astonishing answer to get rid of your fat pads and offer your face a slim aspect.
For the perfect nose, egyptian queen Cleopatra is on top of the list. But when it comes to represent the universal feminine beauty, her ancestor Queen Nefertiti wins it all : her prominent cheekbones and sunken cheeks, represents the perfect woman's face. No wonder the bichectomy, the aesthetic face surgery intervention for cheeks reduction, is called « Nefertiti Cheeks ». It is also named « Hollywood Cheeks », since so many movie stars, models and TV celebrities have also massively adopted this aesthetic surgery intervention. It has literally invaded women magazines, social medias and cosmetic products adds. As a result, bichectomy has become one of the most popular face surgery operations for women who wish to bear a more sculpted and thin face.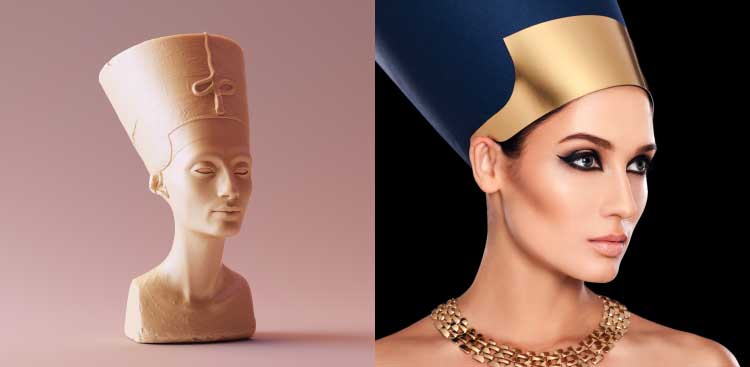 What is Bichectomy ?
Bichectomy is the term given to the removal of buccal fat in the cheeks for aesthetic purposes. In this procedure, under local anaesthetic:
Two small incisions are made, one on each cheek, either with a scalpel or a laser beam.
A therapeutic laser is used to remove the compartments of fat, known as Bichat's bags, from inside the cheeks.
The incisions are then sutured closed.
This plastic surgery operation aims at sculpting a face in order to make it less roundish and more salient, by removing the buccal fat accumulated in the cheeks, in front of the messeter muscles, in order to reduce their volume. This surgical intervention carried out inside the mouth, simple and fast (not more than 2h), doesn't need a general anesthesia, gives an efficient and permanent aesthetic visual result, and doesnt leave any post-operational sequel.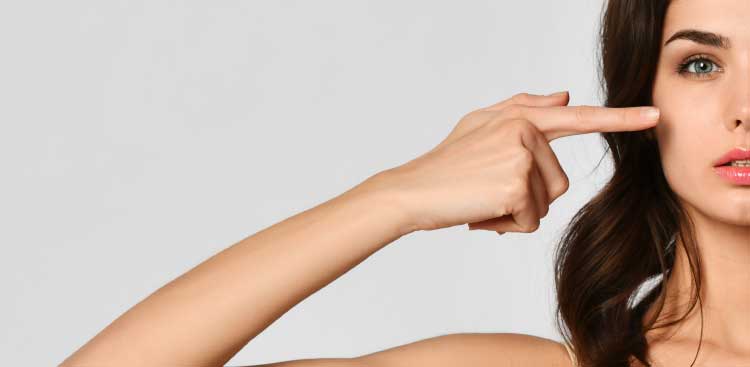 What are the Bichat balls ?
The Bichat balls, also known as oral fat pads, are the fat chunks in the middle of each cheek, coating the chewing muscles placed at the back of the jaws. The roundish cheeks of babies originate from these balls composed from adipose tissue, who are helping the new-born baby to stabilize the vacuum in his mouth while breast feeding. They surround and lead the deep muscular tissues of the buccinator, helping to make slide and protect the contractions and the nervous impulsion of the jaw.
So cute in a child's face, these plummy cheeks evolve with time on the human face, particularly among women, taking a volume that can disturb some women who wish to present a slimmer face. These persons can decide to perform a bichatectomy, a medical term inspired from the famous french physiologist and anatomist Xavier Bichat, whose Treaty of Human Anatomy, published in the early 19th century, is still a reference in the medical world.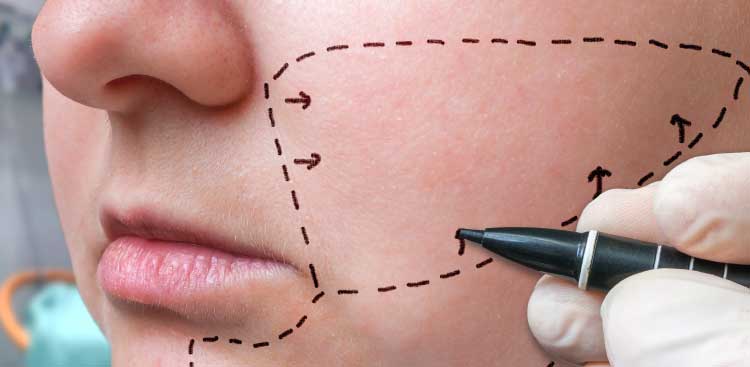 Buccal fat removal : how is it conducted ?
Bichectomy is a surgical operation considered by experimented plastic surgeons to be simple and fast to conduct.
The surgery gives the face an elongated appearance. In addition to this slimming effect, the procedure also reduces the amount of weight the skin has to support, which helps to prevent the skin from sagging or warping.
Bichectomy is a very simple surgery and causes minimal discomfort to the patient. The whole process takes only about an hour, and you'll probably need to stay in the hospital for observation for a further four hours.
The morning of the operation, the patient attends an interview with his surgeon, to define precisely its needs and preferences, and to understand the operation and its lifetime consequences on her face. Pictures are taken in order to create a digitally programmed simulation of the face once the operation is finished, in order for the patient to better imagine herself without her plummy cheeks. When the meeting is organized with Body Expert, a personal assistant and translator will assist you during the whole process.
The patient is then admitted in the medical block for the operation, that will last a maximum of two hours. A local anesthesia is injected under the cheek's skin, in the Bichat balls aera. Working from the inside of the mouth, the surgeon creates a small incision, from 10 to 20 mm, inside each cheek, in order to extract a predetermined piece of buccal adipose tissue. The trick is for the surgeon to succeed in extracting the exact same amount on each side, in order to create a perfect balance between each side, for a harmonious aspect of the face.
The incisions are then stiched, followed by the patient's debriefing by the surgeon about the operation and the post-operating care, and a possible prescription of anti-inflammatories.
A bit of numbness will persist in the mouth of the patient during a few hours following the anesthesia, as well as a little discomfort due to the stiches during the next day. Return to normal life can be expected two days after the operation, and the practice of sport activity after four weeks. The definite results of the buccal fat removal will be stabilized and permanent after 5 to 8 months. The removed fat pads will not appear anymore.
For the first three days after surgery, you will need to stick to a soft (and cold) diet, as well as avoid sun exposure. You'll need to go for a check-up after about a week and can expect to see the final results on your face after one to two months. 
For a bichectomy or buccal fat removal in Turkey, you can expect to pay between £1,700 and £4,2000. This is comparatively less than in the UK or America. The price of the procedure, travel and accommodation has lead to Turkey becoming one of the top medical tourism destinations in the Nothern Hemisphere.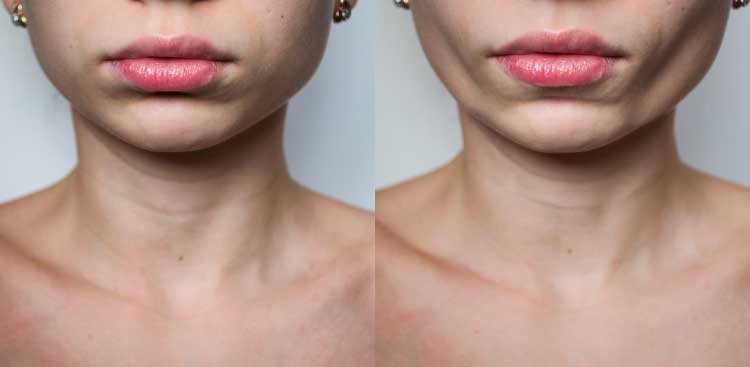 Bichectomy, for wich type of face ?
Bichectomy can be recommended for patients presenting prominent fat pads in their cheeks, with a roundish and thick face. Women having usually more plummy cheeks than men, cheek reduction surgery is mostly asked by women. According to the American Society of Plastic Surgeons, candidates for the ablation of Bichat balls must be healthy and present a stable weight, or having been through a slimming treatment before. And they obviously should feel complexed by their chunky cheeks. As for every plastic surgery, the patients must be fully informed about the possible risks of a surgical operation, and must choose a clinic and/or an experimented aesthetic surgeon, who will take time to listen to their needs and who they can fully trust.
Some patients undertake a bichetomy during a full facial lifting, a liposuction or a mammal reduction, in order to harmonize their slimmed silhouette with a more emaciated face. In case they regain weight, the patients will keep their face shape.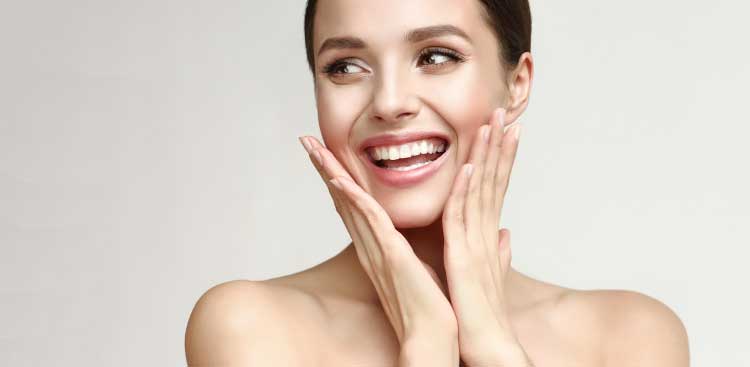 What is the best age to conduct a bichectomy ?
This operation is obviously forbidden to patients under 18 years old. It is not recommended for patients under 24 years old. According to plastic surgery experts, the perfect age for planning a bichectomy is between 30 and 40 years old, when the face's shape has reached its maturity and before the skin, especially the cheeks, start to collapse with the years. After 40 years old, the patient can risk a prematurate aging of her face, presenting a excessively hollow aspect.
Why do a bichectomy in Turkey?
Istanbul, the historic, touristic and economic capital of Turkey, has become a medical tourism destination with wolrdwide recognition, for the quality of its plastic and aesthetic clinics and surgeons, as well as for its very attractive rates, 50 to 80% cheaper than in UK. Even adding the price of the flight and the booking in a 4 stars hotel, a bichectomy conducted in Turkey is far cheaper than in UK or everywhere else in Europe.
Bichectomy being easy and fast, some patients take the opportunity of their trip to Istanbul to conduct another aesthetic intervention, from dental implants to lipposuction, hairgraft or a more complete face lift, like eyelids reduction or nose surgery, to harmonize the regained beauty of their face.
What is the cost of a buccal fat removal or bichectomy ?
Turkey : 1000 to 1500€
Tunisia : 1300€
France : 2000 to 3500€
UK : 2000£ to 3500£
USA : 4000 to 6000$
Other procedures
Tensor lift procedures
A threading face lift is another quick procedure (from 5 mins for a small area, or 1hr for full face) that can also improve the appearance of your face. This procedure utilizes thin threads, which are inserted into subcutaneous fatty tissues (using a thin needle), and then tightened. This gives the face a noticeable lifted appearance, although these results are not permanent. In Turkey, thread lift prices start from $500.
Brazilian butt lift (BBL)
BBL is an all-in-one process in which fat is removed from targeted areas in the abdomen, thighs, lower back, and/or flanks which you desire to slim down.
If you choose BBL, you can also avoid problems associated with implants such as migration or extrusion. The procedure usually takes 2-3 hours, and patients can go home the same day. In Istanbul, you can choose from several state-of-the-art clinics and accredited hospitals at which plastic or reconstructive surgeons offer BBL.
9288 vues
0 commentaires
1