PRP (Platelet Rich Plasma), also known as platelet mesotherapy, is a treatment used to fight hair loss for both men and women. Performed alone or in addition to a hair transplant, this treatment uses the growth factors contained in platelet-rich plasma to stimulate hair growth and restore thick hair.
PRP hair treatment: what is it ?
Platelet-rich plasma, PRP, is a non-invasive treatment based on the infiltration of blood platelets into the hair. Concentrate of growth factors, PRP is proposed to stimulate hair growth. Platelets are one of the essential components of blood. Essential to the proper functioning of the human body, they are produced in the bone marrow and circulate in the blood.
What are the indications for PRP hair treatment ?
PRP treatment is recommended in cases of mild to moderate hair loss. PRP hair treatments may also be recommended in cases of severe baldness. PRP hair treatment is best used for patients with androgenic alopecia. Androgenic alopecia is a genetically determined type of hair thinning that typically occurs along the top of the head.
However, the most appropriate solution is hair transplantation. Injection of PRP into the scalp can be recommended before and after a hair transplant. It can promote hair growth and development of the grafts in the treated area by stimulating the hair follicle cells.
For greater effectiveness, the use of Regenera Activa mesograft hair transplantation is recommended. This treatment is based on the use of mesenchymal stem cells taken from the scalp. Mesografting helps to normalize hair loss and stimulate hair growth. Therefore this type of treatment is recommended for men and women with alopecia (stage 3 for men and stage 2 for women), or as part of a FUE hair transplant.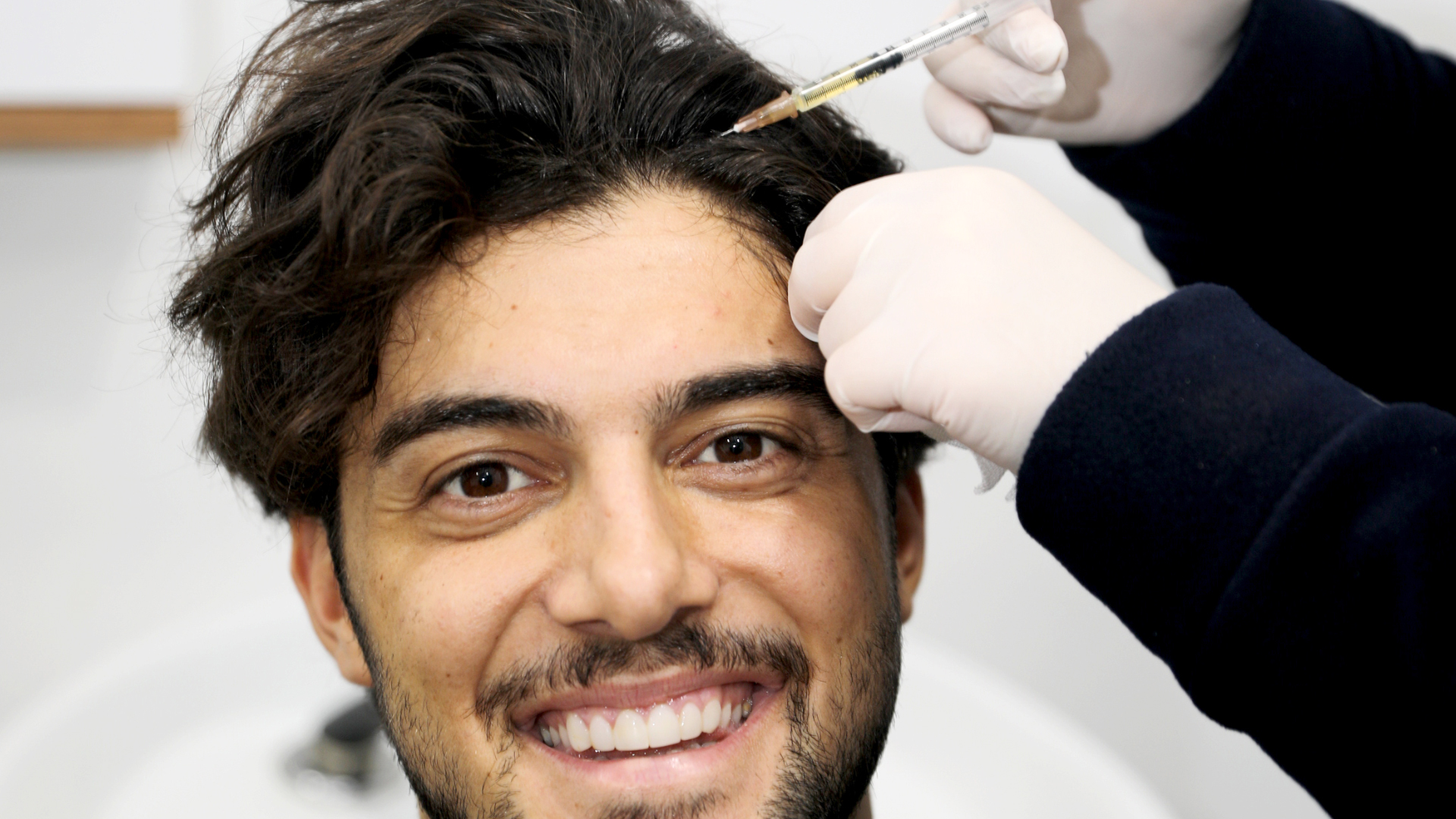 What are the steps of a PRP treatment for hair?
The procedure is simple and fast:
Platelet Rich Plasma is collected using a blood draw.
The sample is then centrifuged to separate the plasma and platelets from other blood components.
The PRP is then injected at several sites directly into the scalp. The injection of PRP into the scalp is performed under local anesthesia.
What are the contraindications of PRP hair treatment?
The PRP hair treatment may be contraindicated in certain cases. Indeed, this hair loss treatment is not recommended for pregnant or breastfeeding women, people suffering from an autoimmune disease, people suffering from diabetes, or people with a skin disease or skin inflammation. Also, if you are under anticoagulant or antiaggregant treatment, and under treatment that alters healing, or if you suffer from cancer, the injection of platelet-rich plasma is contraindicated.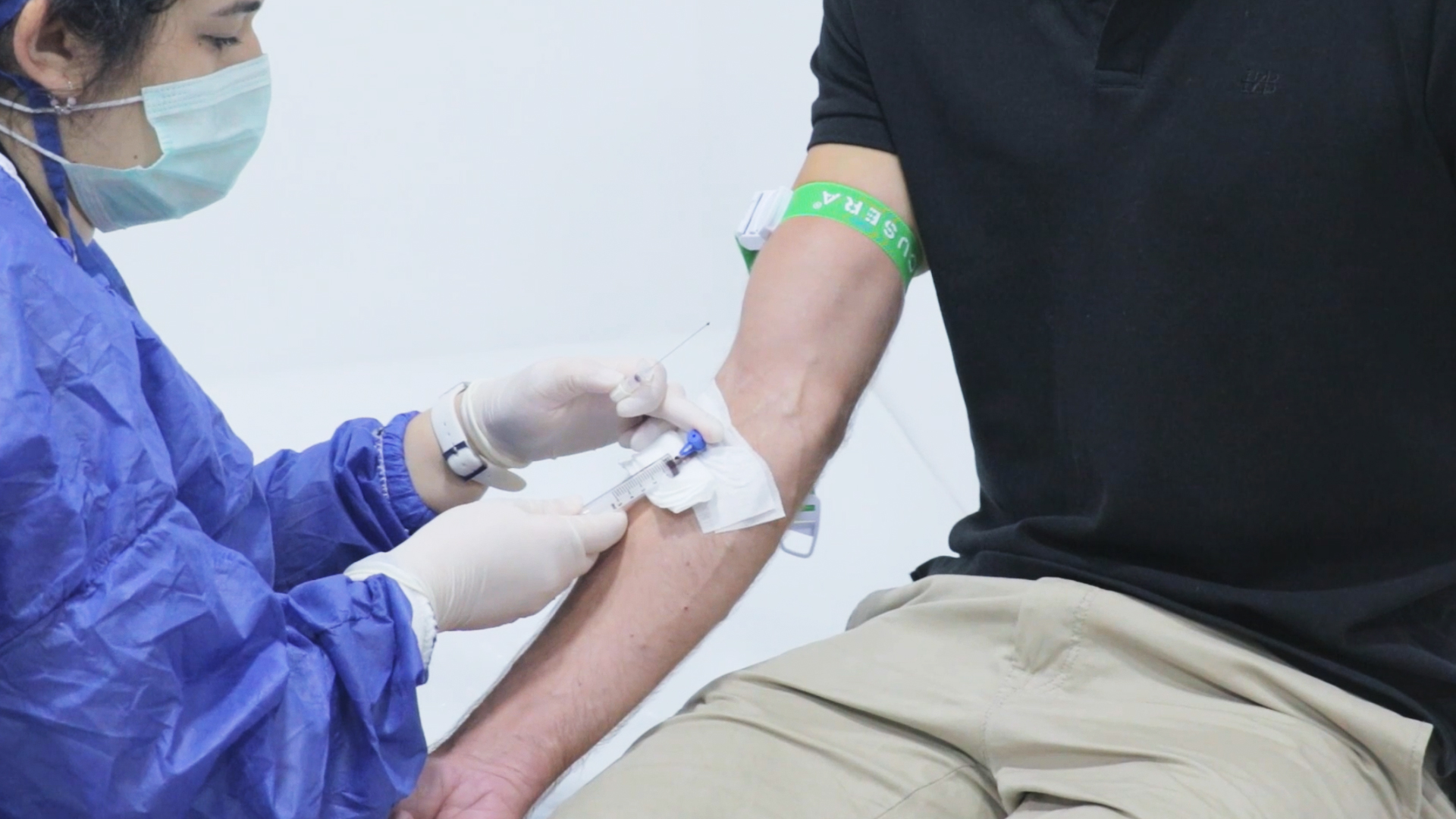 What are the results of a PRP hair treatment?
Controlled clinical trials have proven the effectiveness of PRP hair treatment. The first result patients typically see is a decrease in hair loss, followed by early regrowth and an increase in hair length. Injecting PRP to treat/stop pattern hair loss can help you combat mild to moderate alopecia and thinning or partial balding hair. The treatment can also be successful in stimulating hair growth after pregnancy.
To achieve a satisfactory result, PRP for hair should be performed in several sessions. Generally, 5 sessions, spaced 5 weeks apart, are required for optimal and long-lasting results. Also, annual maintenance is recommended to preserve the effects of the platelet-rich plasma injection.
What is the price of a PRP hair treatment?
In France, the price of PRP generally hovers around 400 euros. The PRP treatment can also be included in the price of a hair transplant. At Body Expert, this treatment is included in the price of a hair transplant. It is also available as a stand-alone treatment at a cost of 150€ per session. Note that the price of a hair transplant with PRP in Turkey is generally 80% lower than in France.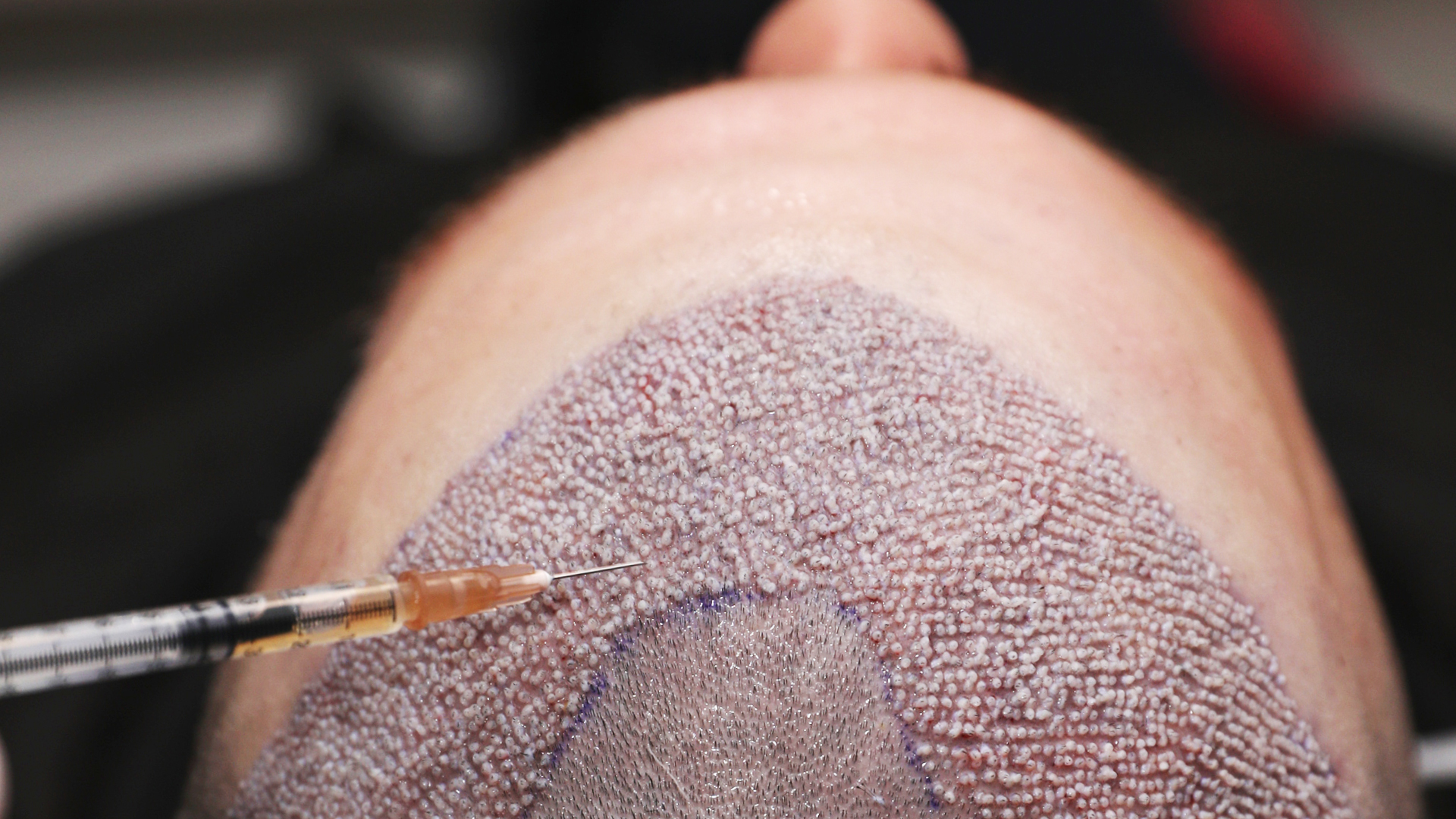 Can a PRP treatment be combined with a hair transplant?
PRP hair treatment is indicated for people who are experiencing hair loss and want to stimulate hair growth. It can help slow down hair loss and densify the hair that is present. It is particularly recommended in cases of incipient baldness, especially on the forehead, the top of the head or the temples. PRP treatment AGA can also be used as a androgenetic alopecia treatment for female pattern hair.
In case of severe baldness, hair transplantation remains the best solution. In addition, a PRP hair loss treatment can be performed to stimulate the microcirculation of the scalp and improve the activity of the dermal papilla cells.
What is the alternative to PRP treatment?
PRP hair transplantation is a technique that offers good results. However, to normalize hair loss and stimulate regrowth, our experts recommend the use of a mesograft. Following a women hair transplant, a manual FUE hair transplant or an DHI hair transplant, a mesograft allows for sustainable regrowth and prevents the risk of rejection.
8719 vues
2 commentaires
0